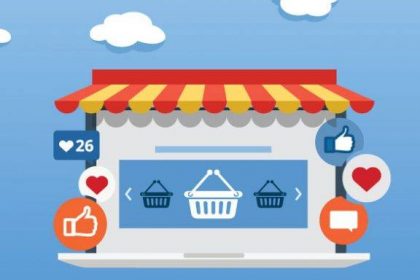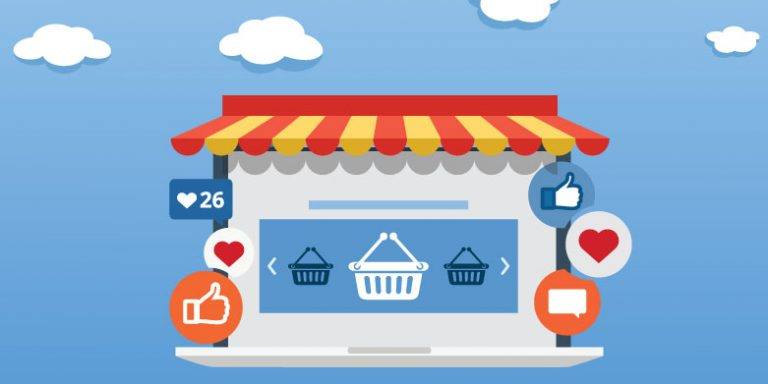 Retailers have always known the power of 'word of mouth'; it has always been an extremely effective marketing tool. The only difference is, now instead of recommendations coming from the next door or the neighbor, it comes from social media platforms. Sounds simple? But the sheer vastness of the platform and enormous amount of content available on it makes it a challenge for ecommerce retailers to analyze and decipher where and what can help influence their purchase decision.
Social media makes it easy to share content and offers a great ability to influence shoppers in specific ways, which makes it a critical marketing tool, allowing you to engage and encourage customers better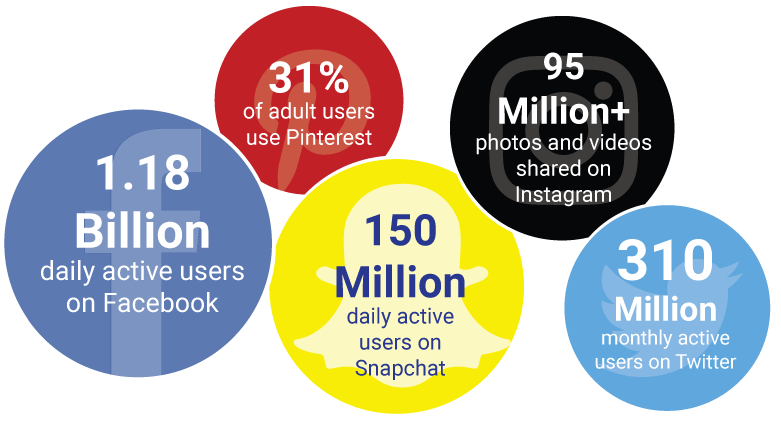 These statistics show an overwhelming presence of social media in our lives, which can serve as goldmine for brands if tapped correctly to influence consumers and help them make the purchase decisions.
Social Media Influence on Buying Decision
71% of shoppers rely on social media recommendations to make a purchase decision.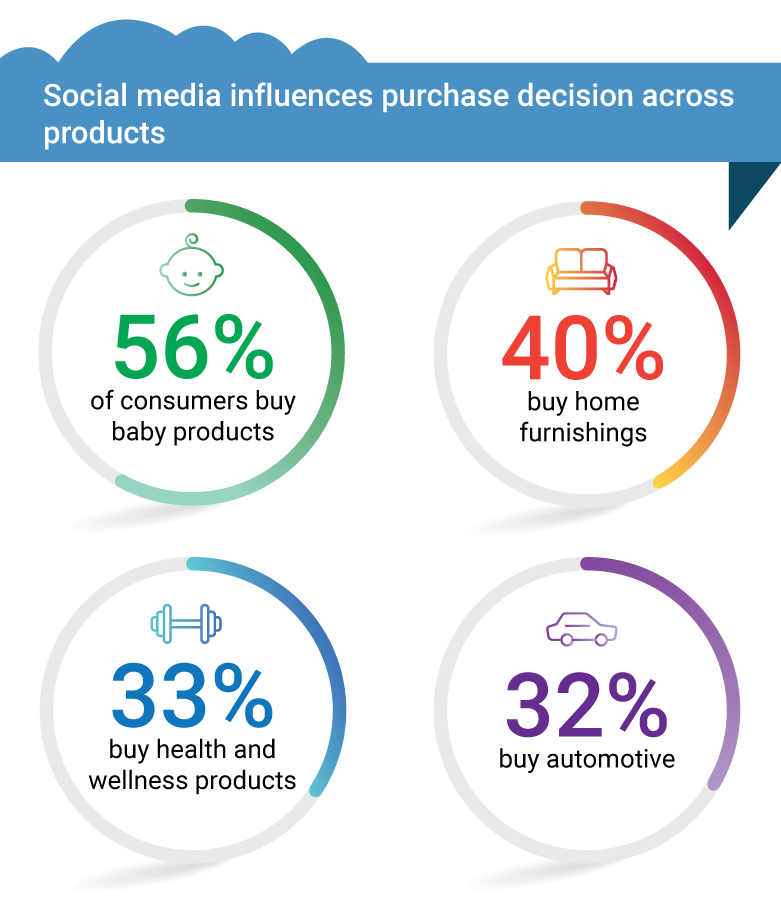 Brands cannot ignore the growing influence of social media sites, it is a powerful platform that can help drive brand recognition. 92% of marketers indicated that social media marketing initiatives helped increase traffic and improve brand exposure substantially.
Brands deriving Results
Let's look at how some of the brands have been using social media to their advantage: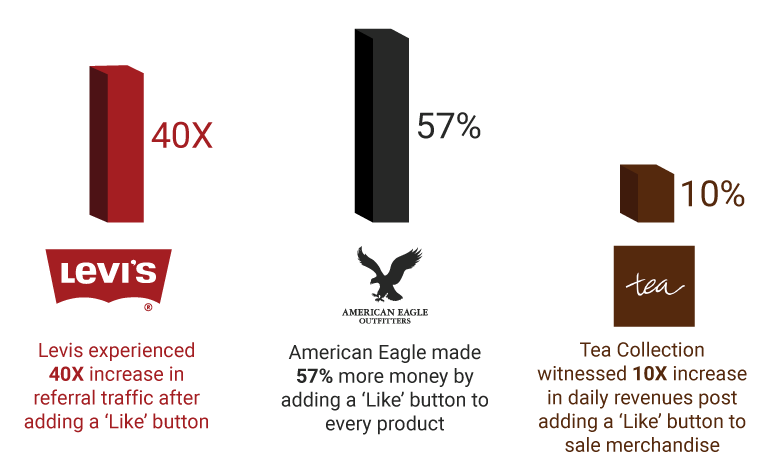 You have the power to make them like you more
Social channels allow users to check out ads, stay on top of current fashion and product trends, and share their experiences and feedback. These capabilities are greatly influencing digital shopping behavior. Brands are getting cognizant of the fact that social media can greatly impact their image and branding. Although, what is even more necessary is that you use social media not because you have to, instead focus on creating value for your shoppers as well as your business. Social intelligence makes you intuitive as a brand and helps you gain prominence amongst your target users. It helps you understand the social landscape, consumer behavior and drive traffic and sales across channels
Contact us to find out how we can help you build social intelligence and drive smarter business strategies and outcomes.