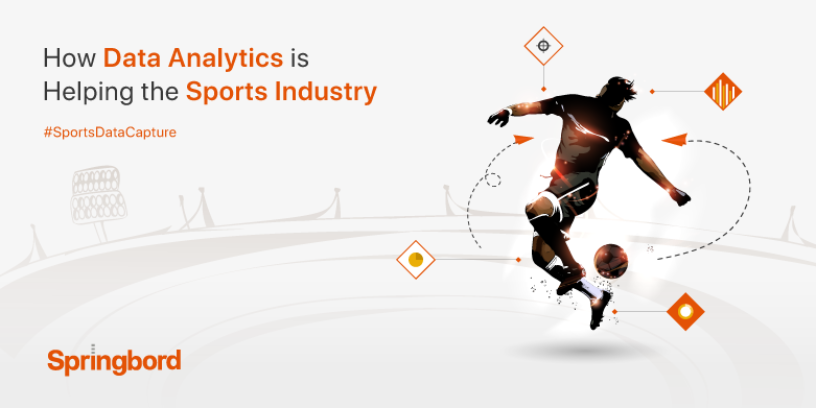 Read time

2

min
The sports industry is seeing unparalleled advancement, thanks to technology. When compared to other sectors, the sports industry has gained a competitive edge with the help of data analytics. It provides the required and apposite information about their opponent to the sports teams. Coaches, players, and athletes use this data to improve their performance. Players and teams have to encounter a lot of problems, and data acts as a solution to solve these problems.
Data collection has found paramount importance in sports for several years. And clubs, leagues, players, and venue operators regard data analytics as an asset. They use data to evaluate metrics and patterns that may not be obvious to managers' eyes. People are now choosing sports as their career, which is driving the demand for tracking players' live data.
Now you might be thinking about how data analytics is shaping the future of the gaming industry. Data analytics provide valuable insights on live game actions and past match events to players, associations, and fans. In addition to this, the sports industry has started using technologies like computer vision, machine learning, cloud computing, wearable sensors, etc. These wearable devices let athletes train, compete and manage their careers. The biometric and biomechanical data obtained from these devices aid players and coaches in making informed decisions.
Advanced data analytics in sports
1. Injury prediction
It is common for players to get hurt or injured during a game. Athletes' posture and techniques play an integral part in identifying this. So, deep learning algorithms like Convolutional Neural Networks (CNNs) help better understand the postures and techniques.
2. Player scouting
Machine Learning (ML) techniques such as clustering and statistical analysis make player scouting easy and effortless. By following a data-driven approach, these techniques also help identify the right players.
3. Strategy
Data analytics offer in-depth insights into what will happen after the decision and help maximize the chances of a win. Teams can use these insights to extract the best performance.
4. Season ticket churn
Churn prediction models help identify the season ticket holders that tend to churn using logistic regression. Hypothesis testing, one of the statistical techniques, along with Paired T-tests, can be performed to understand the campaign's impact on a customer.
5. Player evaluations and development
Through deep analysis, training strategies and regimes can be created, which increases the player's value. Also, feedback on a player's game or practice performance can be highlighted to evaluate or assess the player's strengths and weaknesses.
6. Pricing
For any sports, tickets generate maximum revenue. With that said, ticket pricing can help maximize revenue by determining the ticket price based on historical data.
Conclusion
With so many advancements in the sports industry, many organizations are investing in sports data analytics. The returns they get are massive. The focus is to build machine-based models as they help manage fatigue, injury, scouting, pre- and post-match analysis, hiring of coach, and so on.It is predicted that the demand for data analytics in sports will increase several folds due to data collection and advanced tracking systems. Industries such as wearable devices, betting, insurance, et al., are a few sectors that are emerging with the help of data analytics. Sporting organizations can invest in sports data analytics technologies or partner with leading analytics companies to stay ahead in the game. Springbord is one such data analytics company that is equipped with a pool of trained resources to deliver expected outcomes. Talk to us today to make victory all yours!