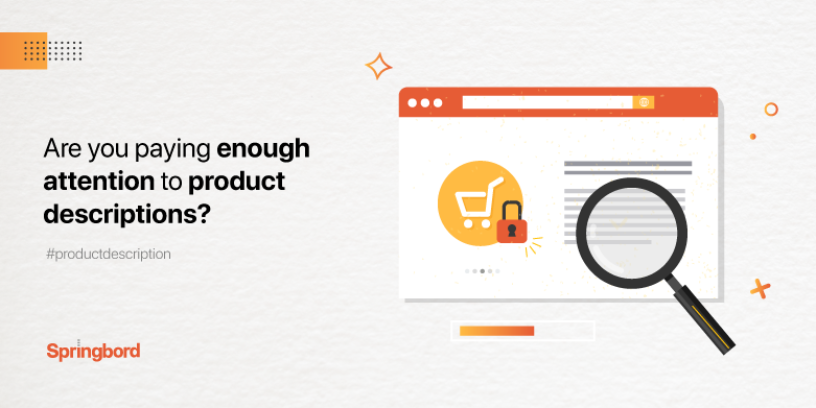 Read time

2

min
Do you know that close to 90% of shoppers rely on product content to make a purchasing decision. Product descriptions are key to boosting sales for an e-commerce business. And yet, many ecommerce players still do not focus enough on this aspect. Common practice is to simply copy and paste factory specifications, in order to save time and effort.
However, using such generic content only hurts the business more in a highly competitive ecommerce and marketplace landscape. Plus, duplicate content also gets penalized by Google.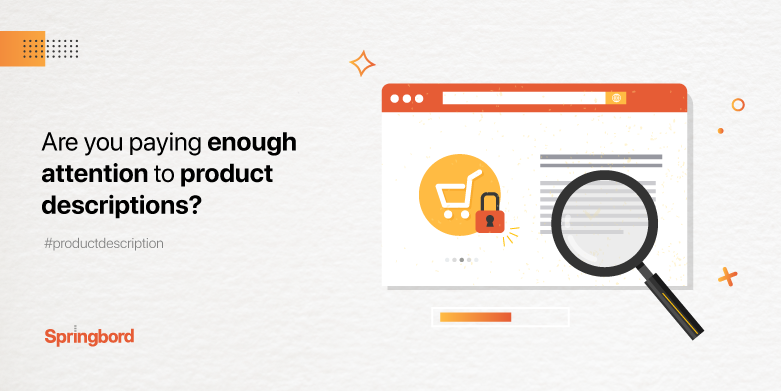 Why should you focus on product descriptions?
If you are striving to boost ecommerce sales, then you need to focus on crafting unique product descriptions. Instead of copying manufacturer descriptions, writing your own product content allows you to create engaging and compelling copy with right keyword integration. SEO plays a key role in maximizing product searchability and visibility. Therefore, when you create your own product description you have the flexibility to use high ranking and relevant keywords that can boost your page ranking and in turn conversions.
Add to this, a well-crafted product description has the power to attract more customers to your page or ecommerce site. A great product copy is much like a skilled salesman. It offers right information, shows customer why they need the product and showcases benefits in an interesting way that grabs shopper's attention and entices them to buy the product.
So, how do you create engaging product descriptions?
Much has been talked and written about product description, while it may sound simple, writing persuasive, effective and SEO product content is not an easy job. It is understandable that as a business owner you want to keep the costs down, however product descriptions written by amateurs will only cost you more in way of poor visibility and traffic.
Writing product descriptions require specific skillset. A good copy covers every aspect such as personalization, engagement, urgency, call-to-action as well as SEO keywords, while ensuring it is crisp, to the point and interesting. A properly crafted direct sales copy has incredible potential to drive organic traffic, engage, and ultimately convert. All you need is to hire a professional writer who has the right skill, experience and understanding of the ecommerce space. By outsourcing product description writing to a specialized writer/agency you can transform your product content, improve visibility and maximize sales.
Springbord has been a partner of choice for ecommerce players across the globe. We offer a rage of ecommerce services and have an in-depth industry knowledge that enables us to deliver custom, and efficient services. Whether you wish to revisit your product descriptions, or you want new content, we can help you craft copies that convert and sell your product. To know more about our services, connect with us today!