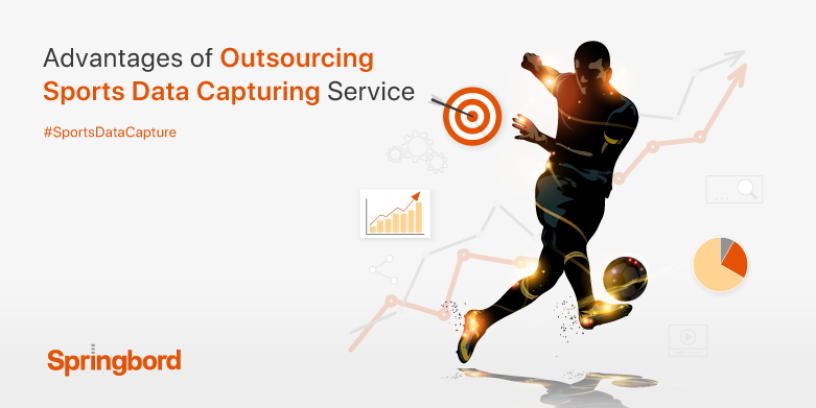 Read time

2

min
The interest in sports and the craze on the game people have is reaching new peaks day by day. Unlike in the past, sports are attracting more and more people today. This is because it has become an integral part of everyone's life and provides a high dose of fun and entertainment. To take the interest and entertainment up a notch, e-sports helps you stay connected with the game and up-to-date on the live actions that take place on the ground. It has now become a boon for the generation of today where they can get to know the current happenings without any delay. With that said, it is very important to keep people hooked to your website by providing apposite, reliable, accurate, and timely information. Seems like a complicated task? Fret not, when we are here! Yes, it's the best and wise choice to outsource sports data capturing service to a reputed and adept agency that can do the job right for you.
Why is outsourcing the best option? With a growing number of sports website that updates the live game, it is highly essential to provide accurate and relevant data in order to survive in this challenging environment. Data entry agencies have all the right tools and access to various sources that will help your business grow at a faster pace. For instance, let us take a football match where you need to track the number of passes and ball possession to give people a real-time experience, without which the game wouldn't seem interesting. In such a case, the agency will make use of the latest tools and technologies available to update the scores and other data every minute or even second. This will catch people's attention and will help you get a good number of footfall.
The other advantage of outsourcing is that agencies will have a pool of highly experienced, talented, and skilled professionals who can deliver quality output on time. Experts at these agencies are trained in such a way that you get to see only accurate data that is free from errors. On the other hand, an in-house employee has to be trained to a great degree in order to get quality results, which leads to high operational costs. This also lets you make use of the available time on other tasks and gives you peace of mind. You can also concentrate and pay full attention to tasks on priority.
Sports tech not just provides scores and other data to people, but also helps teams and trainers to get statistics to select players and train better by knowing their performance history, skills, and much more. Also, players can get to know their opponent team's position, strengths, and game skills to play much better. When you outsource sports data capturing to an agency you get all that is needed for your business to see great revenue. Outsourcing agency puts everything under one roof and makes the task easy and simple for you, which definitely serves as a visual treat for your customers visiting your website.
Made up your mind to outsource data after knowing the above benefits? Look no further – Springbord is here to help! We have highly qualified experts who have worked for the world's top sports companies and have processed a huge volume of data for years together. When you choose us you will never go wrong! Get in touch with us and you will keep tasting the juice of success forever.