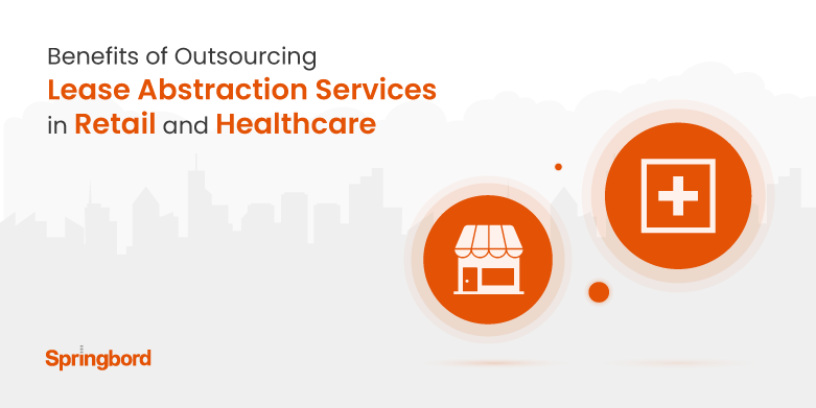 Read time

2

min
Introduction
Organizations typically enter into long-drawn lease deeds and agreements for occupying office spaces to carry out their operations. These documents contain complex terms and incredible detail. They are often unstructured and contain references to various schedules, annexures, and other ancillary documents that one must read in their entirety.
In the retail and healthcare sectors, land leasing is frequent. Retail organizations have several outlets at various locations and may have back offices, operating units, or other facilities. Businesses lease significant lands in the healthcare space for setting up hospitals and healthcare units, pharmacies, or research labs. In such cases, the documentation can become quite voluminous. This is why it is vital for businesses to have commercial lease abstracts handy to refer to, which truncate critical information from bulky lease documents into concise versions.
Most companies track lease obligations after the commencement of business. In the retail and healthcare space, lease tracking begins from the execution stage itself. This is because there is a fair amount of preparation required in setting up stores, units, and other facilities, with adherence to specific designs or insertion of machinery and assets.
So, where do retail and healthcare businesses intersect with lease abstraction services?
Mitigating Risks
Lease abstraction is vital for risk mitigation in the healthcare and retail space, especially since the monetary damages can be extremely high owing to even small infractions. Lease documents include terms and obligations that require constant attention and tracking, as they can significantly impact a business's bottom line or result in loss of potential opportunities.
Strategically Leveraging Data
The healthcare and retail segments receive much attention on investments, operations, and management. Lease abstracts help businesses remain aware of any obligations or onerous clauses that need to be informed to stakeholders (in case of investment opportunities) or third-party service providers (when handing over operations or for maintenance). Commercial lease abstracts provide better insight into a business's affairs and help the executive team use data points strategically to leverage business opportunities.
Lease Administration
Commercial lease abstracts help in optimizing the process of keeping up with the lease. Hospitals and retail businesses have several units across multiple geographies, and each lease may require to be maintained differently. Lease abstraction outsourcing helps monitor critical dates and obligations in a timely, efficient, and structured manner.
Accounting
Lease abstraction outsourcing services also help businesses manage the accounting and financial aspects of their leases. They provide information and management reporting services, compliance, and collection services, thus making it easy to monitor several leases across multiple locations.
Real Estate Diligence with Springbord
Lease abstracts help bring uniformity and clarity in understanding the terms and conditions associated with the property and provide a consistent overview to stakeholders in the retail and healthcare spaces.
Springbord makes critical lease-related data available accurately and expediently by applying industry best practices to ensure data confidentiality. Are you someone from the retail or healthcare landscape looking to outsource lease abstracting services to make your business efficient? Get in touch today to know more.