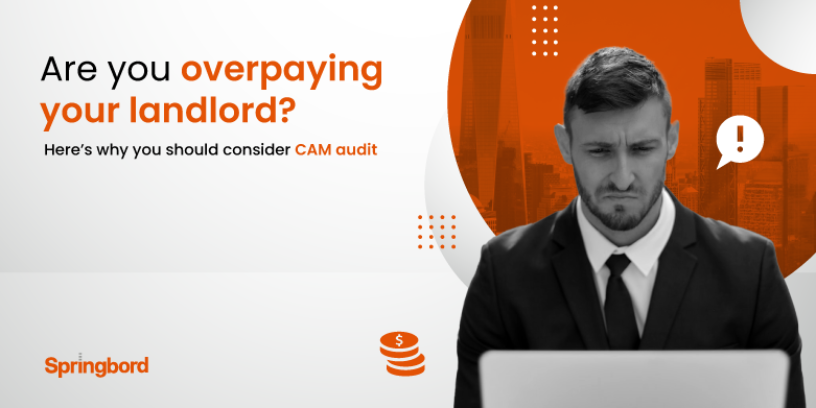 Read time

2

min
In a triple net lease, common area maintenance (CAM) charges play a key role. They account for the operating charges and overall rent liability of tenants. While CAM expenses are a common aspect of any commercial lease, it remains a contentious issue as it accounts for substantial portion of tenants' lease cost.
Ideally, tenants completely rely on landlords when it comes to estimate, calculation, and reconciliation of CAM costs and pay the amount invoiced in good faith. However, over the years, due to complexities within CAM calculations and landlord's complete authority and control over the books, tenants have been blindsided and subjected to overcharges and inaccurate invoicing.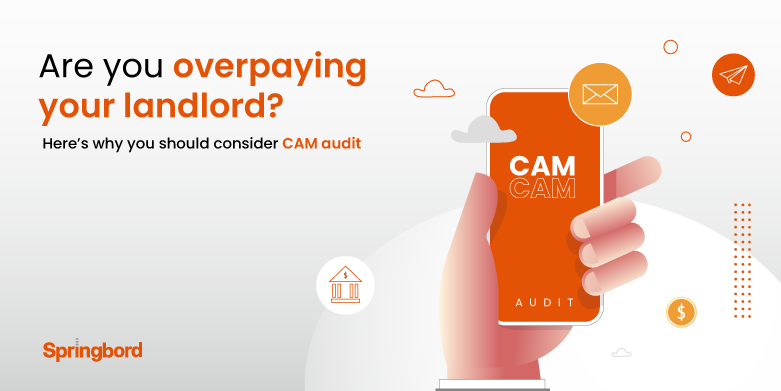 Why is CAM calculation error-prone and how does it impact tenants?
In landlord's defense, this issue largely stems from lack of proper data management and standardized practices and heavy reliance on manual processes and inadequate resources. All these factors put together sometimes lead to oversimplification of CAM charges, making the entire process highly error-prone and leading to inaccurate billing.
Add to this, property managers are overburdened and hard pressed for time which often results in delayed reconciliation of CAM expenses as they fall behind their bookkeeping. Not being able to meet the deadlines and delay in billing results in 'stale CAM charges.' The issue with stale CAM expenses is that the liability shifts on to tenants who are now liable to pay a huge sum of money that they were not expecting and all due to landlord's inability to process the invoices in a timely manner.
How can tenants prevent overpaying?
Because CAM expenses have been the primary issue for tenant-landlord litigations, today most of the commercial leases grant CAM audit rights to the tenant. What this means is that you, as a tenant, now have the legal right to assess landlord's books and verify the accuracy of CAM charges. A properly done CAM audit can help tenants scrutinize CAM invoices and prevent from paying inaccurate charges. It brings transparency into the process and makes landlords accountable. CAM audit helps tenants gain complete visibility, unearth miscalculations or wrongful practices, and prevent overcharges. CAM audit also is a very effective tool when it comes to dispute settlement, it empowers tenants to effectively negotiate with the landlord and compel them to make corrections, and refund wherever applicable.
Why should you outsource CAM audit?
Needless to say, that CAM audit is a complex process and requires certified and trained accountants' professional expertise. By outsourcing it to specialized service provider tenants can ensure comprehensive and meticulous assessment. A detailed CAM audit report highlights every inaccuracy, non-conformance with lease terms as well as non-compliance issues – information that equips tenants to effectively challenge their landlord forcing them to remediate billing discrepancies, thus allaying any financial risk that both parties may suffer.
Springbord has been a partner of choice for their demonstrated real estate support services. Talk to us to find out more about our CAM audit services and how we can help you identify billing inaccuracies, minimize financial risk, and expedite dispute settlement.