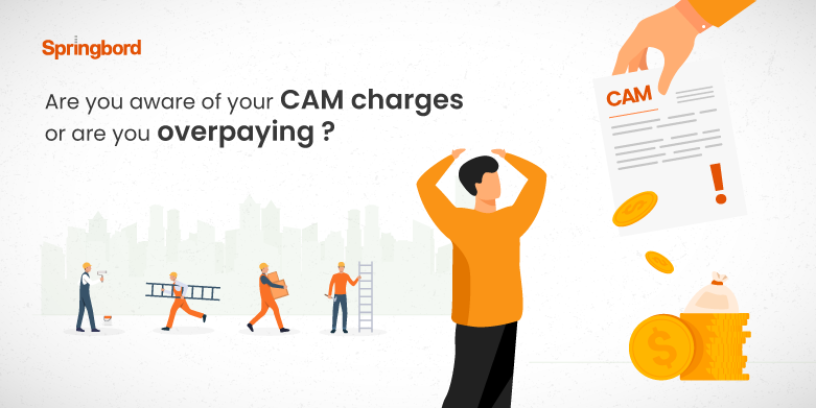 Read time

2

min
Tenants leasing commercial spaces are needed to pay common area maintenance (CAM) charges for upkeep and repair of common areas. These generally include staircase, escalators, elevators, lobby area, corridors, parking lot, outside landscaping and others. CAM charges make up an important part of commercial real estate leasing as they help maintain the building/property efficiently. CAM expenses cover the cost of operating common areas of a building that require regular maintenance and repair.
Despite being an intrinsic part of a commercial lease CAM charges are often the most contested expenses and one of the top reasons behind landlord and tenant disputes. Due to ambiguity of these expenses and landlords' explicit rights to pass these maintenance costs, it is often difficult for tenants to verify whether or not these charges are accurate and as per the contract.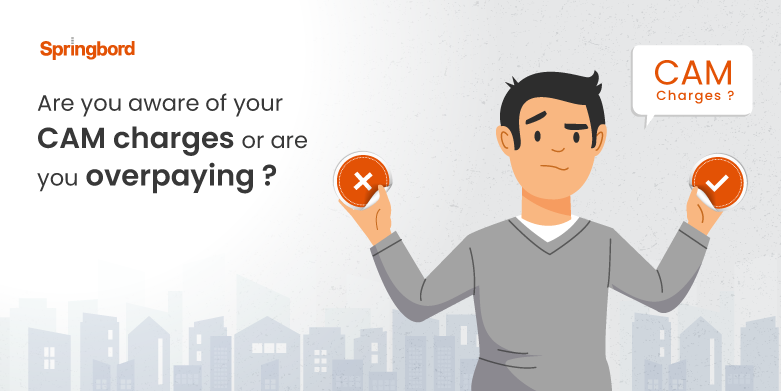 Limited visibility into the way charges are determined
The biggest issue with CAM charges is that there is no standard set of costs that are considered as CAM expenses, it varies across lease types, buildings, and owners. That said, typically a CAM budget is made annually, which is divided into monthly operating expense and a tenant's share is determined on a pro-rata basis. These expenses can then be paid in small increments throughout the year. While it sounds simple, reconciling CAM charges is a complex and error-prone process. And lack of consistency often makes it even more difficult to calculate these charges accurately.
Despite the fact, tenants often fail to verify CAM charges. First of all, it is a tedious process, there is no visibility into what goes into these expenses and most of them do not know where to begin. Secondly, a lot of times there is an inherent trust and good faith between tenants and landlords. That said, unforeseen events such as delay in accounting, bookkeeping, and invoicing and error in reconciliation can lead to unnecessary escalating cost burden on the tenants.
Using CAM audit to verify charges
Seeing as how wrongly charged CAM expenses can escalate financial risk for tenants it is critical that tenants use CAM audit services to verify the accuracy of CAM charges. CAM audit rights are expressly granted within a lease. An audit allows tenants to comprehensively assess landlord's records and books to ensure the amount charged is accurate and as per contractual obligations. With CAM audit performed by professionals, tenants can rest assured that each item added in the CAM invoice will be analyzed using a fine tooth comb. Such audit programs enable tenants to determine whether or not charges are levied and estimated correctly and are in compliance with the lease terms.
CAM audit can help tenants unearth overcharges and remediate inaccuracies within the CAM invoices, that may have otherwise been ignored, resulting in substantial cost savings. But it is important to consider that CAM audits are tricky given the complexity of commercial leases and accounting practices. It is therefore recommended to consult certified accountant who can efficiently and meticulously analyze CAM invoices. Third-party service providers are adept in conducting a comprehensive review of CAM charges – identify hidden/wrong/erroneous expenses (if any), determine fair pricing, and ensure the invoice is in line with lease terms for accuracy. CAM audit is not only helpful in mitigating any risk of overpayment but detailed reporting in case of billing inaccuracies, arm tenants with every information needed during a dispute settlement, thus expediting resolution.
Springbord has been helping companies, for years in verifying CAM charges and with every other CAM related issues. Talk to us today to find out how our dedicated team of accountants can help confirm whether what you are being charged is fair and accurate.