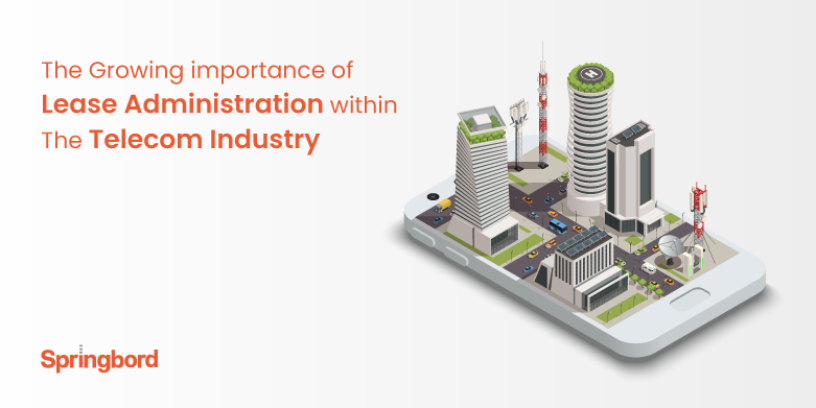 Read time

2

min
The telecom industry is one of the most dynamic landscapes characterized by rapidly evolving technology and changing customer needs. To meet the ever-changing market demands, telecom companies are continually trying to expand their infrastructure. In this effort, leasing has emerged to one of the sought after strategies. But this has brought in added challenge. Organizations are already striving to innovate, improve, and optimize their network performance, they are now faced with a new challenge of managing extensive and complex lease portfolios.
Telecom players are under tremendous pressure to optimize resource utilization, meet the ever growing demand for data, ensure timely project completion, and cost optimization. But these challenges are further compounded with the escalating demand for effective lease administration for thousands of assets under lease. Let's take a quick look at some of the key hurdles that telecom companies face in efficiently managing lease administration.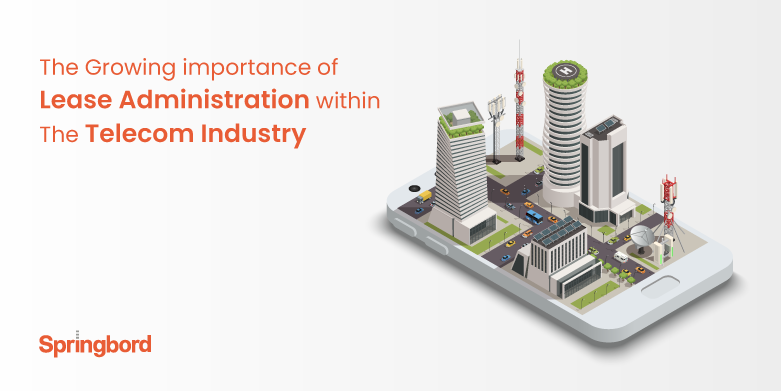 Fragmented Processes
To begin with, most of the organizations rely on fragmented and siloed processes to manage lease and licensing processes. Storing data across decentralized systems make it increasingly difficult to have a comprehensive visibility into the asset data. This in turn not only results in data inaccuracies and inconsistencies but also gravely restricts organizations' ability to tap into opportunities and utilize the asset optimally.
Efficient lease data management is key to capturing and managing critical lease data, streamline invoicing and billing and optimizing asset utilization.
Resource Constraint
As telecom companies buckle under cost pressure, recruiting, training, and retaining skilled and experienced lease administrators only further add to the cost burden. Plus, many companies are also struggling to retain talent as competition intensifies, making it further challenging to timely and efficiently manage lease portfolio. Lack of trained and certified resources often lead to operational errors, data discrepancies, and missed cost saving and revenue opportunities, negatively impacting asset performance.
Access to dedicated and qualified resources can help organizations streamline lease administration process and remarkably improve asset performance.
Complex Regulatory Requirements
The new accounting standards (FASB 842 & IFRS 16) mandate that all lease portfolios need to be meticulously tracked and scrutinized to identify and account for every lease component. Complying with the new standards demand efficient management of lease portfolio and its data for accurate and timely accounting. The new guidelines are complex and exhaustive making lease data management a tedious but a critical task all the same.
Compliance with lease accounting standards require an expert team who can capture and process lease data as per new guidelines and help maintain data accurately and consistently on an on-going basis.
The Road Ahead
Lease administration in itself is a complex, time-consuming, critical, and tedious task. And when companies are required to manage extensive asset portfolios, lease portfolio management becomes a herculean process. Realizing the challenges involved and the criticality of the process in the overall performance of the asset and business, the telecom companies are increasingly outsourcing lease administration to experts. Professional service providers bring the wherewithal to help companies efficiently and optimally manage their cell-tower/infrastructure lease portfolio through cost-effective engagement.
No matter where you are in your lease management process, tell us your challenges and we can help you overcome those hurdles. Springbord has been helping companies, for years, optimize portfolio performance and boost bottom line through a range of dedicated real estate services. Talk to us today to find out about our lease administration services.