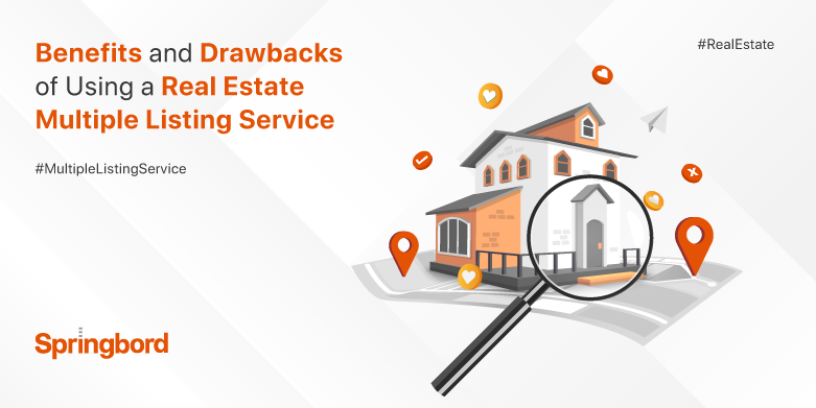 Read time

3

min
People sell their houses for a wide variety of reasons, including the inability to accommodate a growing family, the necessity to move to a different city or state for a new profession, or a desire for a lifestyle change.
If you're selling your home, whether for financial or emotional reasons, you're probably like everyone else and just want to receive the best possible price as soon as possible with as little stress as possible.
That's why most people selling a house hire local experts in the field of real estate.
The best real estate agents not only have the expertise to help you sell your house quickly and easily, but they also have access to a wide range of resources that may be used to increase your chances of finding serious purchasers.
A multiple listing service (MLS) is one of the most useful of these tools.
A Multiple Listing Service: What Is It?
Multiple Listing Services (MLSs) are private databases that collect and organize property listings for a specific market. Its primary function is to help real estate agents work together, sharing data and working towards common goals to better facilitate and carry out transactions for both sellers and buyers.
A Multiple Listing Service (MLS) is a database only accessible to licensed real estate agents. While the general public may have access to some MLS data through brokerage websites or open platforms like Zillow and Trulia, only professionals will have access to the full MLS data set, which includes details such as owner information, addresses, disclosures, price history, sales comps in the area, and more.
When it comes to property information, MLS databases are considered the most reliable. This is because members who do not actively adhere to the regulations regarding structure and content are subject to fines.
A few examples of such regulations are:
Timeliness
New listings need to be added in a timely fashion, within a specified time frame. When a member fails to submit their complete listing by the specified date, they are subject to a fine. This usually happens between 24 and 48 hours after the listing agreement has been signed.
Accuracy
The MLS organization values precision in all data entry, from square footage to directions and location.
Images
Both the quality and quantity of the photos posted are often required. However, the specifics may vary by MLS.
Key Pros of a Multiple Listing Service
If you're a seller, having your estate agent get you on the MLS is a huge help. Since the platform is exclusive to licensed agents, the inquiries and bids you receive through it will come from more highly qualified buyers, in addition to enhancing the overall visibility of your property (MLSs will often share portions of data with third-party, public sites).
That's a huge time saver, both in terms of showings and in terms of answering potential buyers' inquiries over the phone.
Every time you show your home, you have to scramble to get everything in order and spotless, and then you have to bolt out of there until the potential buyers have had as much time as they need to examine your home with a fine-toothed comb.
If you use the Multiple Listing Service (MLS) to screen potential buyers, you should expect to conduct fewer showings before receiving a fair offer. That is to say, you won't have to worry about dealing with random people that cruise the neighborhood looking for easy targets.
Cons of a Multiple Listing Service 
There aren't many drawbacks unless you count the enormous corporations that have profited from snooping on private data. One of the MLS's greatest strengths is the widespread availability of up-to-date market data it provides. The playing field is now fairer, which is fantastic news for everyone.
Some individuals see having to pay an agent to get your home listed on the Multiple Listing Service (MLS) as a disadvantage, while it's not a deal breaker by any means.
Conclusion
The Multiple Listing Service (MLS) is an option among many when selling a home, but it is ultimately up to you to make that call. However, if you're working with a seasoned realtor, this will be taken care of for you.
Using a full-service realtor doesn't necessarily mean you have to hand over a large chunk of the sale's proceeds. In reality, by teaming up with an expert like Springbord, you will receive the highest quality of full service.
Contact us if you're ready to sell your house quickly for the highest possible price using the Multiple Listing Service (MLS) and other marketing strategies for a simple flat fee. We'll get you in touch with a qualified real estate agent in your area for a free initial consultation.