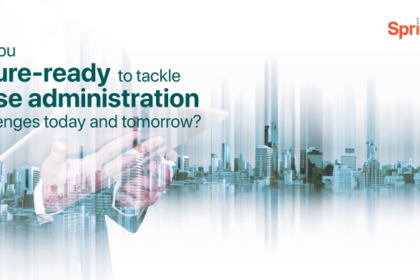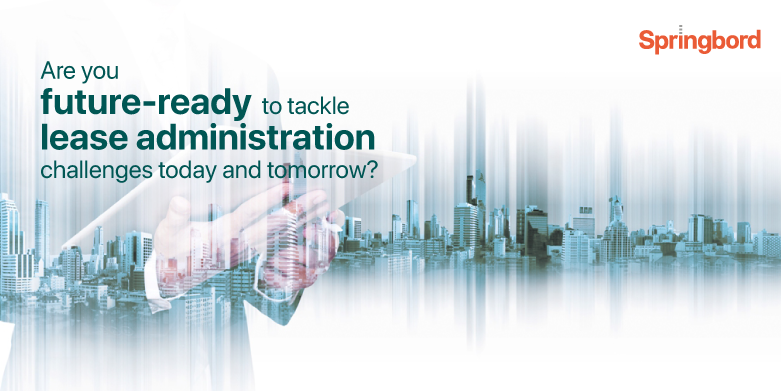 Both Financial Accounting Standards Board (FASB) and the International Accounting Standards Board (IASB) brought in sweeping changes, compelling real estate industry to rethink not just lease accounting but also lease administration processes. Aside from extensive regulatory changes, proliferation of digital technology, changing stakeholders' expectations, volatile economic environment and intensifying competition continue to present daunting challenges in managing commercial real estate lease holdings efficiently and profitably.
Considering this, let's explore some of the key lease administration hurdles real estate companies are facing today and also evaluate future challenges.
Present day Challenges
Process standardization
Most commercial real estate companies manage their lease administration process using a mix of disparate technology solutions, fragmented manual processes and custom spreadsheets. However, such processes are making it increasingly difficult to efficiently adhere to and comply with new financial, reporting and regulatory requirements. With increased focus on transparency, traceability and reporting, lease management (lease negotiations, terminations, and lease bookings, et al.) need to be standardized and consistent. Standardizing processes can help optimize lease portfolios and streamline financial data making it compliant with Sarbanes-Oxley rules, and also help gain better insight into lease holding.
Right technology implementation
Given that commercial real estate companies are now required to process copious amount of data, they are scrambling to implement a myriad of software solutions. In the bargain they either have too many applications or too less or in many cases not the right solution, in anyway this only compound lease administration challenges. While it is not financially feasible to completely revamp your technology ecosystem, what is needed is the ability to integrate these capabilities in order to leverage your existing tech investments. This would allow you to create a centralized system for lease administration, increasing visibility and improving efficiency.
Global lease portfolio management
While international lease portfolios are indicative of your business growth, managing lease across these portfolios in different locations can be quite difficult. Given the data and communication gaps, process inconsistencies and varied regulatory requirements, global lease administration is becoming a daunting and a challenging task. Plus, lack of skilled lease translators further complicates the task and limit the ability of companies in managing lease data accurately and efficiently.
Change management and resource constraint
Standardizing lease administration, ensuring better risk management and stringent compliance warrant transformation in good measure. However, any transformation needs effective change management strategies that most companies struggle with. While you may implement the right technologies, without proper training, process documentation and information repository it will be challenging to make your employees understand, embrace and follow changes. In addition to this, given the nature of lease holding and complexities involved, most companies lack the right talent who have specific skills and experience in new technology and processes. This makes it even more challenging to bring lease administration process up to speed.
Future Challenges
Technology, process and role evolution
Given the pace at which the technology is evolving, it is no surprise that solution that work today may be obsolete tomorrow, which means real estate companies will continue to face difficulties if they fail to keep pace. Moreover, as the market disruption continues and portfolios expand, companies will need to brace themselves to face new challenges with evolving lease administration practices and data management and regulatory requirements.
What this need is a holistic approach to lease administration services from start to disclosure reporting. Real estate players need a mix of right solutions and resources that are primed to handle complex contractual structures, huge leasehold volume, and dynamic asset types.
Outsourcing lease administration services
Considering these challenges and ever-shifting landscape, it is no surprise that commercial real estate players are now increasingly partnering with offshore lease administration service providers to streamline the process. When you outsource lease administration services it not only helps address these challenges but also efficiently manage lease life-cycle. An experienced vendor gives you access to advanced tools and skilled resources at a fraction of a cost and accelerates transition to the new lease administration processes. This allows you to ensure compliance with new accounting standards while simplifying ongoing lease portfolio management and reporting.
Springbord has been a long-term partner for several leading commercial real estate players. We have been helping our clients increase efficiency and maximize returns while ensuring they are future-ready. Whether you are struggling with lease abstraction, accounting or overall administration, talk to us today and we will help you with the right solution.