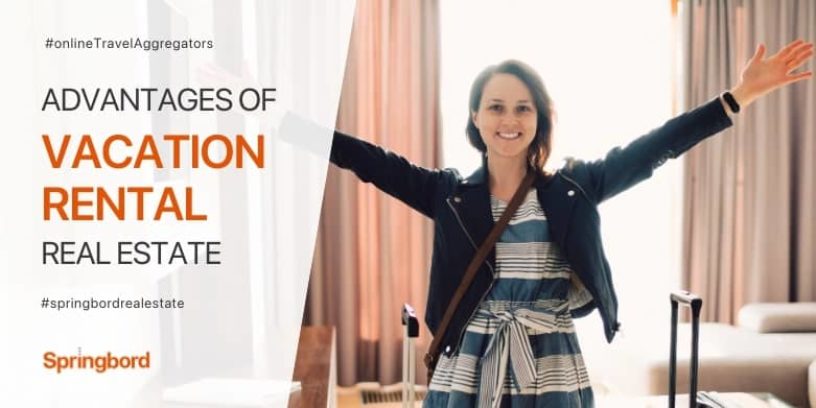 Read time

3

min
Springbord is a company that specializes in providing vacation rental properties to travelers seeking a comfortable and luxurious stay. Vacation rental properties have become increasingly popular in recent years as they offer many benefits to travelers that traditional hotels cannot match. In this article, we will explore the benefits of vacation rental properties and how they can enhance your travel experience.
What is a Vacation Rental Property?
A vacation rental property is a property that is rented out to travelers for a short period of time, usually a few days to a few weeks. These properties are fully furnished and equipped with all the necessary amenities to ensure a comfortable and enjoyable stay for the guests.
Vacation rental properties can range from cozy apartments to luxurious villas, and they can be found in a variety of locations such as beaches, mountains, cities, and countryside.
Benefits of Vacation Rental Properties
More Space
One of the biggest benefits of renting a vacation property is the amount of space that it provides. Unlike hotel rooms, which can be cramped and lack privacy, vacation rental properties offer ample space for families or groups of friends. Most vacation rental properties have multiple bedrooms, bathrooms, and living areas, providing guests with plenty of room to spread out and relax. Additionally, many vacation rental properties come with outdoor spaces such as decks or patios, allowing guests to enjoy the fresh air and scenic views.
Cost-Effective
Another benefit of vacation rental properties is that they can be more cost-effective than traditional hotels. While the nightly rate may be higher for a vacation rental property, the overall cost can be lower since many rental properties come with amenities such as a full kitchen and laundry facilities. This means that guests can save money by preparing their meals and doing their laundry rather than eating out and using hotel laundry services. Additionally, vacation rental properties often have lower cleaning fees than hotels, which can also help guests save money.
Home-Like Amenities
Vacation rental properties often offer amenities that are similar to those found in a home. For example, many rental properties come with a fully equipped kitchen, allowing guests to cook meals and store groceries. This is especially beneficial for travelers with dietary restrictions or those who prefer to cook their meals. Additionally, vacation rental properties often have laundry facilities, which can be a huge convenience for guests who are traveling for an extended period of time. Other home-like amenities that can be found in vacation rental properties include fireplaces, hot tubs, and outdoor grills.
Privacy and Flexibility
Vacation rental properties offer guests more privacy and flexibility than traditional hotels. Guests can come and go as they please without worrying about disturbing other guests or hotel staff. Additionally, vacation rental properties often have flexible check-in and check-out times, allowing guests to arrive and depart on their own schedule. This can be especially helpful for travelers with early or late flights.
Local Experience
Finally, renting a vacation property can give guests a more authentic and local experience. Many vacation rental properties are located in residential neighborhoods, allowing guests to experience the local culture and interact with locals. Additionally, vacation rental property owners often provide guests with recommendations for local restaurants, attractions, and activities that are off the beaten path. This can be a great way for guests to explore the area and have a unique travel experience.
Conclusion:
At Springbord, we understand the many benefits that vacation rental properties offer to travelers. From more space and cost savings to home-like amenities and privacy, vacation rental properties can enhance your travel experience and provide you with a unique and authentic experience. We are committed to providing our guests with high-quality vacation rental properties that meet their needs and exceed their expectations. Contact us today to learn more about our vacation rental properties and how we can help you plan your next vacation.