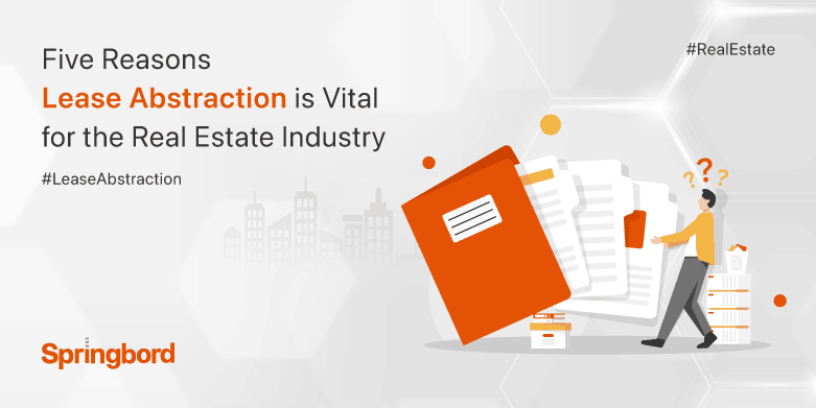 Read time

3

min
To run a profitable business, managing the performance of employees is all crucial, but so is keeping expenses in check.
It's not surprising that this causes many businesses to put off properly managing their leases, as they often fail to account for other costs associated with the lease agreement besides the rent.
Basics of CAM Audits
1. CAM charges
One such provision is CAM charges, which are typically included in commercial leases and require tenants to contribute a portion of their rent each month toward the cost of maintaining the building's common facilities.
2. CAM expenses
Costs associated with maintaining a common area of a building are known as CAM expenses. Most commonly, restrooms, elevators, parking lots, and lobbies are included in the CAM property service areas. Tenants' contributions to CAM costs are an essential part of a building's financial transparency.
Plus, they help the landlord divide up the expenses among the many tenants. The ability to accurately estimate future expenses and revenue, as well as simplify day-to-day operations, makes CAM charges calculation a vital requirement for any real estate business.
3. Different Impression of CAM Charges:
You should have a different impression of CAM charges now that you know about the uses mentioned. But, if you're still on the fence, let's play out some hypotheticals.
If your landlord is trying to charge you dishonestly, what recourse do you have? Alternatively, how can a landlord check his numbers to make sure he's been fair?
4. invest in a timely CAM audit
To put all doubts and questions about a cost estimate to rest, there's nothing like a good old audit. For these reasons, every landlord needs to invest in a timely CAM audit, which not only helps the landlord save money but also helps the tenants understand what is going on. Tenants and landlords alike can benefit from CAM audit services because of the burden they alleviate on record-keeping.
In many commercial leases, the tenant has the option to inspect the landlord's common area maintenance fees. Landlords often run into trouble due to these CAM audits. Landlords' right to properly pass through costs to reimburse tenants for all charges incurred in connection with the property is a primary focus of CAM audits.
Not only are CAM audits common in "triple net" leases, but they also occur frequently in "gross" leases. In most cases, when investigating gross leases, investigators will look back at the "base year" to see what costs were factored in. The auditor will try to prove that the expenses in the base year were "understated," making it possible for a larger billing increase in subsequent lease years.
Landlord's Perspective on the Significance of a CAM Audit
A CAM audit also benefits the landlord, who has an equal stake in the partnership. When it comes to real estate taxes, it can be difficult for a landlord to stay current. Since the proprietor is unaware of these modifications, he will inevitably miscalculate the CAM fees. Any prospective commercial real estate investor should also bear in mind the critical nature of CAM for commercial real estate.
A CAM audit is helpful in these cases because dysfunctional CAM fees can lower the value of a property. The accounting for common area maintenance ensures that all expenses are calculated using the most recent lease terms and market rates. It aids the landlord in determining the reasonable cost of maintaining his property.
In addition to the standard interest rates, a landlord is also eligible for some additional perks. Providers of utilities like water, security guards, and electricity are prime examples. Landlords' return on investment (ROI) in these properties can rise in direct proportion to the occupancy density of their buildings because these expenses directly impact the CAM fees. The landlord and tenant should reconcile common area maintenance costs annually to avoid any discrepancies.
Although it may sound like a sales pitch, property managers need to inform their legal counsel when requests for lease audits or letters questioning significant charges are received. To determine whether or not the requested audit scope is legally permissible, a property manager should consult with competent legal advice. To ensure that the audit runs smoothly and that the landlord's attorney has a chance to control the auditor's communications, the attorney must be brought in as soon as possible.
Accounting for common area maintenance (CAM) becomes crucial for accurately estimating CAM charges within a premise because real estate is a booming industry. Both tenants and landlords can gain insight into and better estimate costs thanks to the audit. Therefore, a CAM audit is helpful to streamline the procedure and save time for everyone involved.
Conclusion
At Springbord, we've been assisting businesses of all sizes and in a wide range of industries. To ensure that all CAM calculations are correct, Springbord conducts a thorough audit of all billing adjustments, costs levied, and lease agreements from an administrative, facility portfolio, and language perspective.
Our experienced staff, along with our flexible, cutting-edge technology and services, can conduct a CAM audit on any type of property and provide you with the best possible results.
Our management approaches are of the highest calibre and are provided at very reasonable rates.