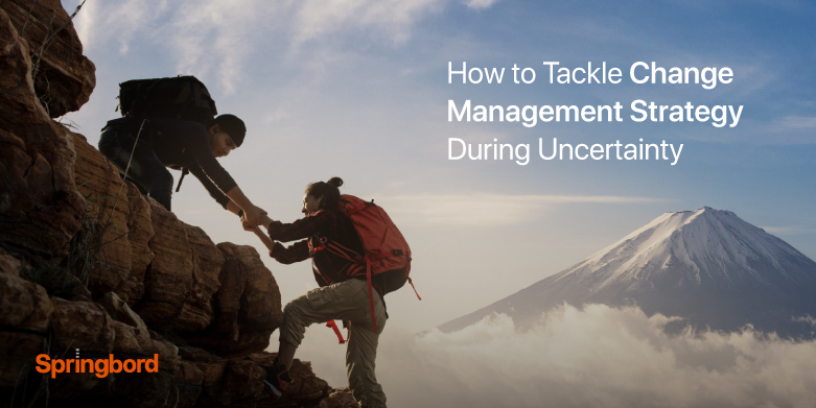 Read time

2

min
In order for a business to grow and see success, it is a must for firms to implement changes at a rapid pace, which will help them not just in the survival but to achieve great success. The recent pandemic also has pushed them to adapt to the new normal and to the changing business models. These business models these days are fast and unanticipated. The continuity, survival, and success of your business depend on the change management strategy, which will help your company soar among your competitors. Firstly, you need to analyze why change is indispensable and how to communicate the change to your team members.
Change management
Before we get deep into management strategy let us learn what change management actually is. Transformational change management tells how people change processes and their approaches within the firm. Without this change in management theory and employees, creating new business models, bringing new workplace procedures into effect, and introducing new products would go in vain. You must be ready to welcome changes into your organization if you want to achieve financial and operational success. Change management is known as the method that transformational leaders follow to prepare, support, and assist each member of the team in making changes that will help get desired results.
Create a change management transformational strategy
Now that you have gained knowledge on change management strategy. Let us walk you through how to create or bring that change within the organization. The process is quite simple and involves three steps. First of all, leaders or heads of the team need to consider the content and context of the change. You ought to find out the business model, system, product, and the process that needs change and how the mechanism will help you in achieving your firm's overall mission. The next thing to focus on is, that the leader must identify the people involved in the change. You must be well aware of the mindset, reactions, behaviors, and cultural dynamics of the people involved in change-making. In the third and final stage, the leaders should discern the process of change. You have to plan, design, and implement your desired change. Pedantically take into consideration how the changes should unfold, how they should be controlled, and how you will address any problems.
Communicate the change strategy
Communication plays a vital role in an organization. Especially, when implementing changes it is a must for leaders, heads, and executives to communicate the changes to the team. Communicating the benefits that you get from the change to the parties on board will aid you in establishing trust and confidence. It is best to outline the steps and benefits of change management strategy to the team in order to gain expected results. If you are working in a virtual environment, we suggest you increase the communication channels to implement the change. This is also advisable for people who work in a physical, real-time organization. Honest and periodic communication will aid you in keeping track of the change tactics. Get to know how messaging may be misconstrued and try to answer the questions that your employees have in their minds.
Conclusion
Ensuring continuity and survival of business in this uncertain world may be bothersome until you reach out to an expert like Amnet. Amnet has 20 years of experience in providing high-quality publishing services to clients worldwide. We assure certainty to your business and eliminate uncertainty to a possible extent. Connect with us today to know how we can help your business benefit from our end-to-end client services and our latest and advanced technologies.