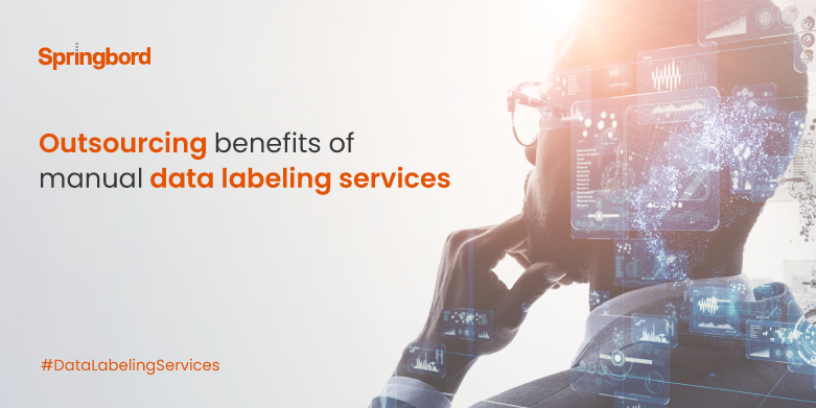 Read time

3

min
Companies that rely on internal teams or automation to annotate data often find it difficult to manage increasing workloads and yet assure the same quality, speed, and security. Automation is the first casualty in such instances. Why? A lot of time is spent on perfecting algorithmic models to accurately match complex behavioral patterns and make decisions. As the quality of model datasets determines the success of any automated annotation service, businesses are finding such services a guzzler of money, time, and effort. This is where investing in specialist data labeling service companies can make a difference. These companies with their large pool of trained, in-house experts can seamlessly manage intricate projects, reduce overheads, manually validate and test all datasets, and have insight-driven workflows. There is customization and optimization at each stage of the process, which ensures that transparency and compliance requirements are not compromised at all.
Built-in quality control for any projects
Manual data labeling services ensure the speed and quality of your projects; they do not necessitate frequent interruptions or huge downtime to correct the 'models,' as is often the case with automated models. Springbord's teams are exposed to the instructional guidelines of each client and are briefed on the requirements, with all the validation and quality checkpoints in place. A streamlined process for each of the custom projects ensures that an experienced and trained team can process large volumes of data accurately and efficiently. Also, a feedback mechanism is in place to flag a trend, disruption, or requirement that can demand the teams to interact with the client and make corrective actions in real-time.
Compliant data security and privacy
Businesses that have their own in-house teams or automated annotation services find it difficult to meet their existing compliance requirements. Data security breaches occur when poor encryption protocols are in place and resources are not screened, trained, and managed effectively. There is a constant need for upgrading systems, investing in tools, and training resources—thereby making the task of managing data security a costly affair. On the other hand, data annotation service providers are not shy of investing heavily in security protocols and tools. They also have stringent processes in place to reduce the chances of human error, crisis mitigation plans, escalation models, etc. All of this makes data annotation service companies provide a viable alternative to companies that are managing data annotation in-house.
Expert teams in place
Manual data annotation requires resources who are domain experts, aware of security considerations, and trained in handling custom client projects. All of these are required to reduce the chances of human error seeping into the process and also for optimizing the workflow. There are companies that try to underplay the clerical nature of the task on hand, but such visions often lead to severe consequences affecting the company's credibility and reputation. Outsourcing manual data labeling services to specialist companies like Springbord helps to negate such risks.
Faster and optimized workflow at scale
While automation may process large volumes of data, it suffers from many inherent risks—the prime one being biased. The process of 'training' datasets can be an exhaustive and costly affair to undertake. Outsourcing the task of data annotation can be beneficial because service providers have in-built workflows that are scalable, customizable, and manageable across industries and domains. Such service providers have manual resources who respond to requests rapidly and apply insight-driven intelligence to handle any differentiated workloads.
Springbord has teams with expertise, experience, skill, and training to handle large-scale projects that are complex and multifaceted. Many businesses may be tempted to rope in resources to handle their small annotation projects, but then the realization dawns quickly and offshoring non-core tasks can become a priority. Springbord supports companies, irrespective of their volume of work, to provide qualitative annotation services that are fast, secure, and scalable.