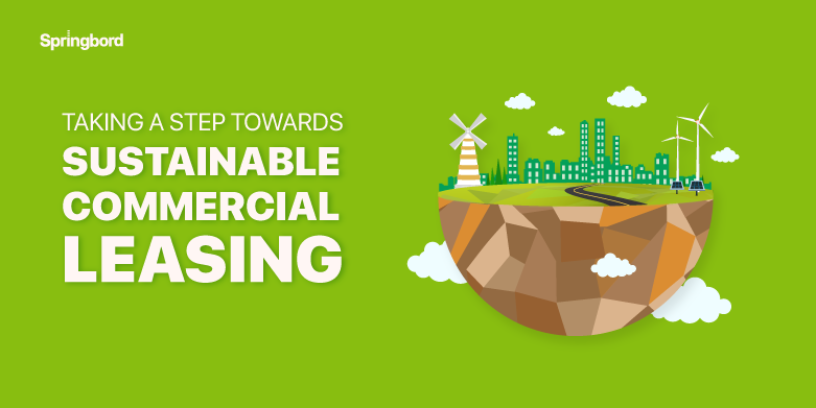 Read time

2

min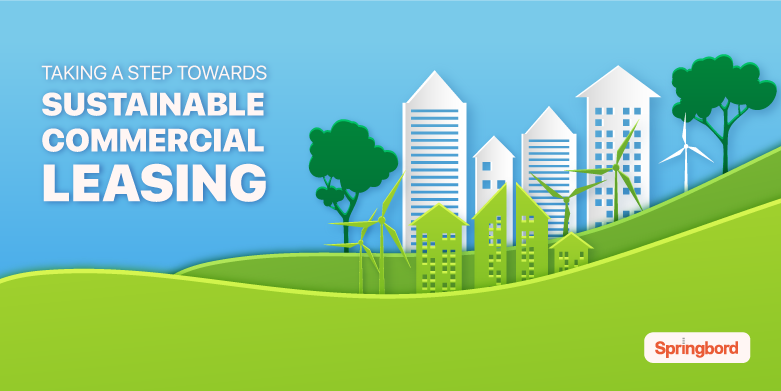 Constantly evolving technologies and shifting business norms are redefining the commercial real estate industry, which is also growing at a rapid pace. Given the new reality and the changing trends, governments and investors not just expect a profitable business but are increasingly focusing on commercial property sustainability. Since commercial properties significantly contribute to energy use and greenhouse gas emissions, it only makes sense that business stakeholders should replace conventional lease with green lease that can address critical factors including occupants' wellness, energy efficiency and climate risks.
Green leasing is gaining popularity and has come under the spotlight. Industry leaders and associations such as International Council of Shopping Centers (ICSC) are trying to find ways to make landlords and tenants collaborate to achieve efficiency and sustainability goals.
Turning sustainability into differentiator
According to a Nielsen survey report over 55% of global respondents are willing to pay more for products and services from companies committed to positive environmental and social impact. As the interest in real estate sustainability continues to grow, smart investors are also looking at it as an opportunity to competitively differentiate themselves based on environment-friendly strategies.
Which means that commercial real estate property owners need to look at converting their leases into green leases and build strategies to allay the impact on the environment. While it may seem like a tall order, green leasing actually can be beneficial for both landlords as well as tenants. With green leasing, both the stakeholders can optimize energy and water consumption and greatly improve waste management and indoor air quality.
Converting into green lease
Fundamentally it is a regular standard lease that comprises sustainability or energy efficient clauses based on cost and benefit terms between the landlord and tenants. However, typically in commercial lease structure, while tenants are incentivized for energy saving it does make up for sustainability upgrades.
Having said that, transforming your traditional lease into a green lease does not require you to reinvent the wheel. This can be achieved simply by including new and/or modifying some clauses in the existing lease, where both the parties can benefit from investing in energy efficient practices and measures. Some of the key components to consider would include:
Adding a clause to ensure any renovation or build-out is energy-efficient.
Creating a policy for sustainable operations and maintenance.
Including pass-through clauses (to be passed on to tenants) to cover capital costs for any building energy-efficiency improvements.
Mandating tenants to get green interior certification from LEED, Energy Star and Green Globe, et al.
Ensuring green lease management
Initially it may be a bit tedious or even time-consuming to convert your traditional leases into green leases. Once you successfully implement it, the advantages outshine the efforts and investment. After that, all you need to do is simply manage your lease portfolio efficiently to ensure all the clauses and terms are met on a month-on-month basis.
With green leasing gaining popularity and becoming a fundamental feature, as a commercial real estate player, you should start considering how you can get on board and make the leasing practice more sustainable. This way you can also strongly position yourself as environmentally aware business owner who is future-ready and maximize your potential to attract investors and tenants who value sustainability.
Springbord is working as a partner with several commercial real estate players across the world, assisting them in managing their lease in efficient, profitable and sustainable way. Talk to us to find out how we can help you in achieving your green lease management goals.