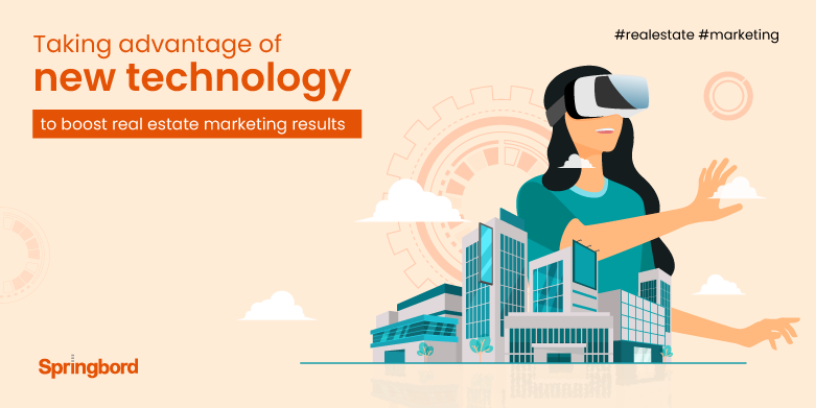 Read time

2

min
Technological advances have brought in sweeping changes across industry sectors. While the real estate industry might have been slower in adopting new trends, the emergence of niche property technologies is shifting the way real estate players showcase, interact and sell properties.
Today the market is characterized by intensifying competition, changing buyer expectations, reluctance to buy or lease a new place they cannot see and buyers' apprehension about the locality and newer community. These are some of the key factors that are compelling real estate marketers to adopt new technologies to gain and retain market share in this ever-changing business landscape. And there's a good reason for that.
The new and advanced 3D technology and virtual reality hold incredible promise to transform real estate marketing while saving significant amount of time and money you would spend on marketing campaigns and activities. Let's look at some of the applications of these technologies across marketing activities and how they deliver significant advantages in engaging prospects.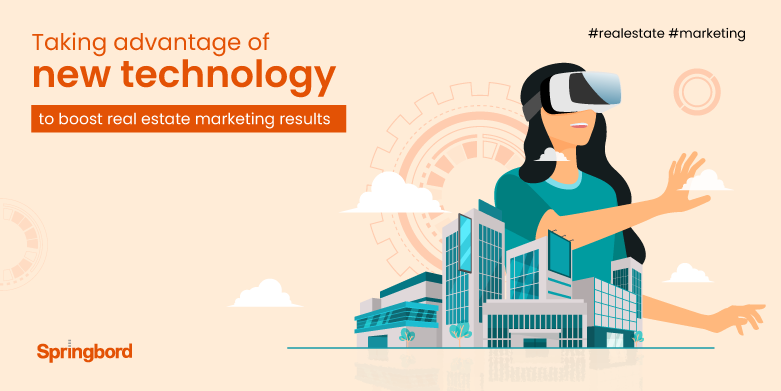 3D residential renderings
Imagine selling out your project even before it is finished, well there is no better achievement than that. To make this happen you must adopt 3D residential renderings that will help take your marketing efforts up a notch.
There is a wide range of photorealistic 3D renderings that you can create including 3D interior and exterior renderings and 3D floor and staking plans. Adding 3D real estate visualization technology in your making mix will help make the cost of marketing your property way cheaper. Whereas photorealistic depictions of your property would help your buyers understand the project, home, layout and space, even before it is completed, thus helping them make an informed buying decision.
Virtual and augmented reality
Today, like every other commodity, the journey of searching, selecting and buying property starts on the internet. Now if you are not prepared to market your project where your prospects are looking, you will end up losing buyers to your competition who have invested in online marketing. Virtual reality and augmented reality are such technologies that not just offer an incredible virtual staging and tour experience but also make it easy for prospects to search your property online.
The convenience of viewing properties and taking a tour from the comfort of their homes not only makes it easy and exciting for your potential buyers, but also gives you a chance to offer unique buying experience. With virtual reality you can stage houses realistically, create photorealistic architectural images and property walk-throughs, and add furniture and furnishing to provide a complete sense of the space. With virtual tours you can simplify the buying experience for your prospects providing an immersive experience and helping buyers understand and feel as if they are really there. 3D virtual walk-throughs have emerged to be a leading technology helping real estate owners win business across markets.
Realizing the technologies full potential
These technologies have the power to help you secure your market position, differentiate yourself, enhance buyer experience, and gain competitive edge. But if you are wondering where to start, the best way to take advantage of these property technologies is to partner with a specialized vendor. They bring domain expertise and capabilities that allow you to explore the full potential of these technologies to your advantage at an optimized cost, time and effort. Considering how time is of importance when creating a marketing mix, having a professional support enables you to accelerate go-to-market capabilities while ensuring high-quality property imagery, home tours and floor and stacking plans.
Save time and upfront cost and create a stunning marketing portfolio that best suits your business needs. Talk to us today to find out how we can help you adopt these new technologies to your advantage.