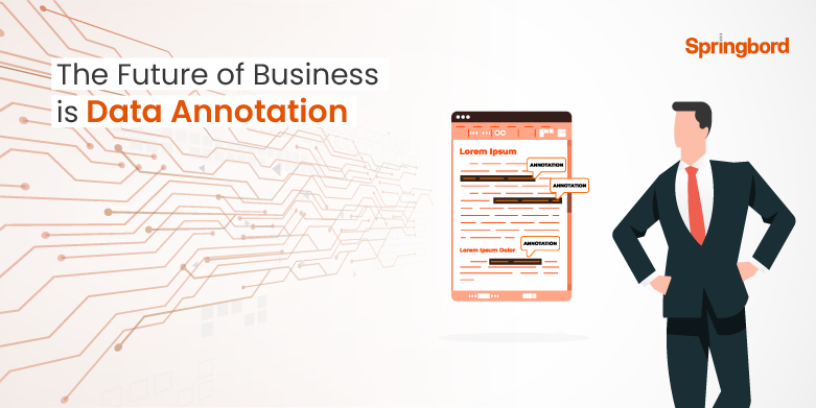 Read time

3

min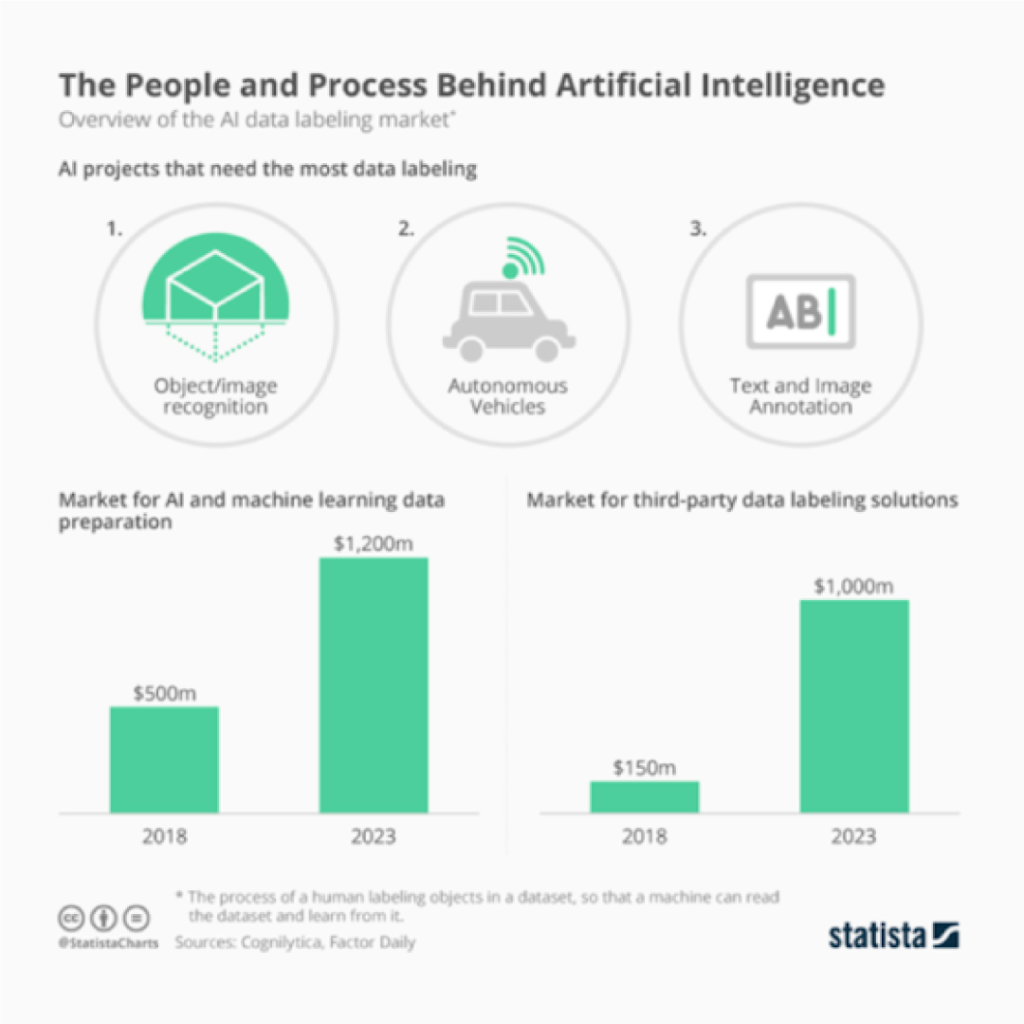 The data annotation market is expected to grow at 25.6% for the next five years. The adoption of AI-based services in different domains has contributed to this rise in demand. Many sectors such as healthcare, automobiles, telecom, and e-commerce among others are finding it expedient to collect datasets from different sources and label them based on their context, need, type and feature. This has resulted in businesses engaging in a slew of activities for building content assets and taking user experience to the next level. It has also created valuable growth opportunities.
The integration of digital image processing and mobile computing platforms is one of the key factors contributing to the growth of this sector. For instance, digital commerce companies are finding this technology indispensable when it comes to gathering data for improving user experience and identifying opportunities. Banking, finance and insurance companies are adopting this technology to help in document verification and also interact with customers in real time. Even in research, data annotation tech helps in parse scores of accumulated and unstructured datasets. Social media companies are using it to monitor and curate content. They are also using it to flag inappropriate content or to influence customers. This tech is increasingly adopted by the agriculture sector for crop monitoring, soil assessment, etc.
The other major factor contributing to easy adoption of this technology is the exponential growth in the volume of digital content. Users and organizations have captured, shared and engaged with a vast amount of digital content—images, videos, and text—through myriad digital channels, including social media, websites, and apps among others. Leveraging this vast collection of available digital assets helps businesses to deliver better services to their customers. Data annotation services come in handy for such businesses to leverage online content for creating value and acquiring customers.
However, the development of data annotation comes with associated challenges. The foremost challenge lies in the time, cost and complexity in creating fail-safe data learning models. This will require a huge investment in resources to run through the data and produce acceptable results. In some industries, data annotation is linked to connected capabilities, which again raises the investment stake. For instance, some retailers rely on using Artificial Intelligence, computer vision and IoT sensors to help in merchandising, managing materials, and driving user experiences.
With the growing importance of the digital economy in different regions, data annotation is set to grow exponentially. It is also expected to bridge the digital divide as it encapsulates human tech such as natural language processing, AI sensors and voice recognition among others. World over, governments are scrambling to set up systems and network with partners for "deep" data annotation tech. This is being done to streamline operations in sensitive locations such as airport security, container handling and border vigilance. It also opens up another critical aspect of data annotation: confidentiality, privacy and security.
Unlike the structured KYC document or other regulatory data, the data sources that annotation tech parses through are often unstructured. It is therefore important to ensure that data protection mechanisms are in place and are compliant to the global security norms. Data labeling companies are already processing data in a reliable and standardized way, especially when it comes to data modeling and managing. This is an industry that is increasingly relying on AI applications, although a significant number of data companies have human processes in place. Whether AI or human-driven, the upshot of any labeling service has always been data quality, data security, and scalability. Data annotation is redefining businesses in ways hitherto unimaginable. It cannot be gainsaying the fact to state that the future of enterprises is cognitive automation, which is driven by data annotation.