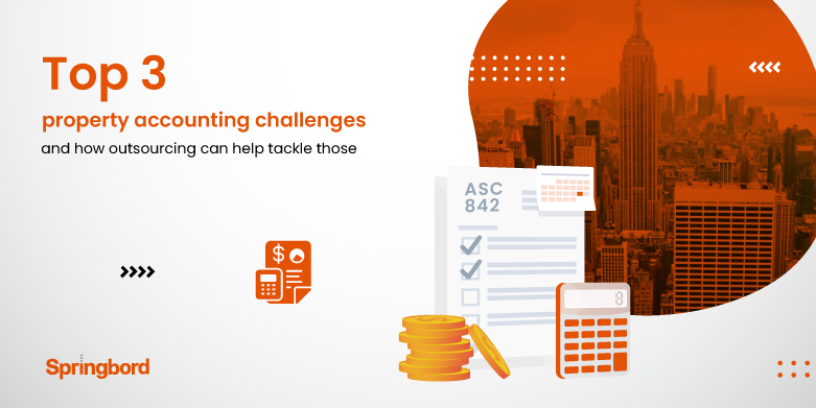 Read time

3

min
Accounting is a critical aspect of any business. It is central to maintaining books, cash flow, supply chain, and above all keep a track of every monetary transaction and aspect. It helps businesses gain complete visibility into and maintain the financial health and plan and strategize to drive profitable outcomes. The importance of accounting is no different within the real estate industry, only that it is way more complex and challenging because of the size of the transactions and the dynamics involved.
Even though there are several off-the-shelf property accounting software available today, most companies struggle to streamline this process because of various factors. Let's look at the top 3 challenges facing real estate companies when it comes to simplifying the accounting process.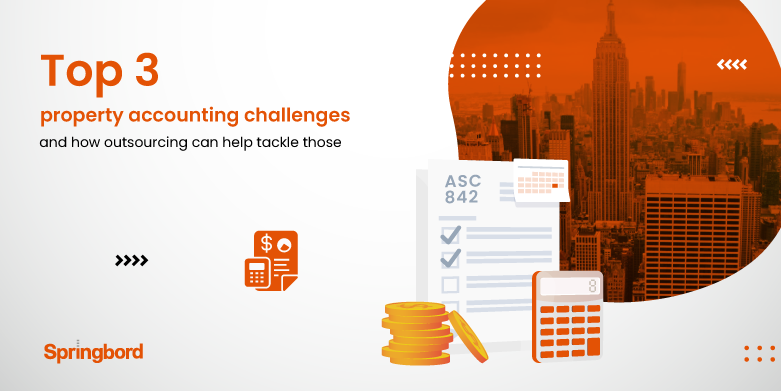 #1 Misinterpretations and erroneous classification of expenses
Expense classification is a huge task in real estate accounting and a lot rides on this process. This has always been an essential first step, but now with the new lease accounting standards in (ASC 842), the classification of expense has become way more complex and critical. Despite its significance, the wrong classification of expenses remains a big challenge facing real estate companies mostly due to misinterpretations and lack of proper control and transparency in maintaining accounting data and records. Lack of skilled professionals, conflicting priorities resulting in stringent deadlines, or sometimes limited knowledge of new standards and how to categorize expenses all lead to this issue.
#2 Poor data and system integration with accounting software
Even though companies are increasingly using accounting systems in order to streamline the process, the biggest hurdle is integration of data and with other systems to ensure seamless interaction and processing. The operations remain siloed making it difficult to gain holistic visibility into financial data which increases the risk of error in tracking cash flow, or sales/leasing data and expense calculation. Poor integration often leads to inaccuracies in financial data and restricts the ability to track property-specific data properly, which in turn results in an error in accounting.
#3 Large scale and complex real estate transactions
Real estate landscape has evolved making the business models layered and transactions and leasing market dynamic. This has made real estate accounting extremely complex and challenging. Efficient accounting requires detailed and robust documentation and data management capabilities. However, most companies lack the skill and resources to effectively manage real estate transactions that are complicated and include many details. This makes managing financial data also extremely complex and challenging resulting in numerous errors due to poor data management. Plus, as the portfolio grows, lack of data management scalability further compounds the challenge.
Overcoming these hurdles
While adopting accounting best practices can help alleviate some of the process challenges, the fact remains that lack of skilled resources or time can only be compensated by ramping up in-house resources. However, investing heavily to optimize accounting and cash flow hardly seems like a productive solution at a time when companies are striving to contain cost.
Because of this, outsourcing has emerged to be a go-to strategy when it comes to streamlining real estate accounting for firms of all sizes. A specialized vendor not only brings trained staff/accountants but also provides access to the latest tools and technologies, all at a fraction of a cost. Apart from the plug-and-play convenience that outsourcing services offer, you also save a significant amount of time as you do not need to oversee operations on a daily basis. As the business engagement hinges on delivering agreed-upon service levels, the service provider is entirely accountable and guarantees delivery excellence to ensure mutually profitable partnership.
So, in a nutshell, outsourcing real estate accounting services help save substantial cost, improve process efficiency, eliminates the need for investing in payroll, training, and infrastructure. Plus saves a substantial amount of time that can be redirected to manage more strategic priorities and other pressing business activities.
If you are having trouble keeping up with your accounting priorities and managing relevant data, talk to us today! Our team of professional bookkeepers and accountants are adept in managing real estate accounting operations of any size and complexity. To know more, connect with us and we will be happy to answer any of your questions and guide you through our engagement models.