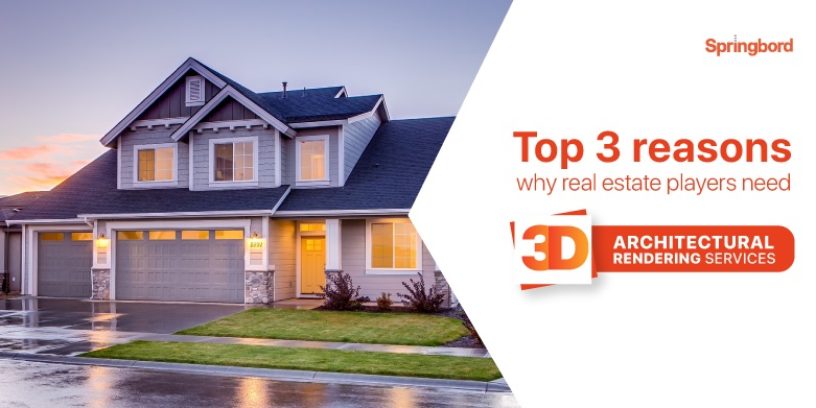 Read time

2

min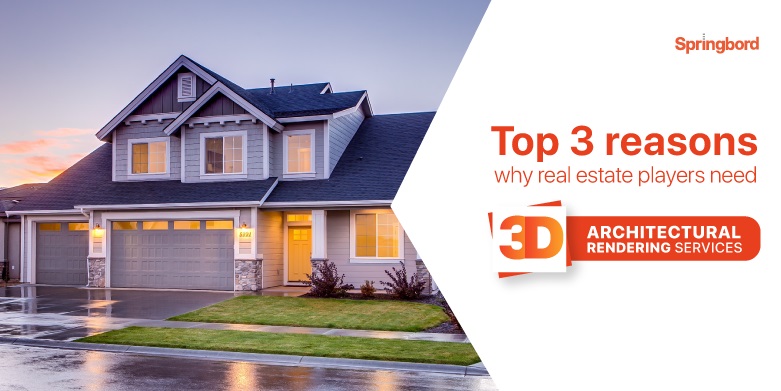 As the real estate industry continues to grow at an unprecedented rate, it is characterized by intense competition. Realtors are vying to grab as much market share as possible. The industry has become so dynamic and explosive that right from architectural designing to marketing, you need to up your game in order to stay ahead of the curve.
Earlier the entire property sales cycle used to take a few months. Not anymore, you do not have the luxury to rely on long-drawn process. Speed-to-market is key in ensuring business success.
In addition to that, designing, planning and architecture of a property involves multiple stakeholders. To ensure every one of them have a shared perspective and understanding of the project can help streamline and accelerate project completion successfully.
This is why 3D architectural rendering is gaining immense popularity for it offers unparallel advantages to the players in this fast-paced, rapidly changing and competitive industry. Here's a glimpse of key benefits you can derive by employing 3D real estate rendering services.
#1 Create exact renderings
2 dimensional designs are great but it is far from presenting the exact way the project is going to look. Whereas, with 3D rendering, you can create a space that is life-like, using accurate dimensions, you can ensure precision to the point from a design perspective. You can even customize the space by adding textures and colors helping your clients/designer visualize the space the way they desire.
#2 Ensure unique experience
Experience is an integral part of the real estate sales process. By using 3D architectural renderings, you can manage to arrange for walk throughs even before the project is over. It allows you to showcase a fully furnished property and offer an extraordinary virtual experience that is as close as the real walk through experience.
#3 Improve design as-you-go
From an architectural stand point, 3D rendering help precisely visualize the drawings. Which means architects have a better visibility into the project and architectural dimensions and can clearly identify issues they may face during the design phase. Such accurate visualization allows fixing any design/architectural problems early on. This not only saves time and cost but also eliminates unnecessary damages caused in fixing the issue later.
The way forward
Accurate, well-deigned 3D architectural rendering is a powerful and a game changing marketing as well as civil tool that can boost your ability to build competitive advantage. In an age, where both experience and time are at a premium – 3D real estate rendering services can really help you avoid costly errors, create unique experience and become future-ready to easily navigate the real estate disruption.
Springbord offers a range of 3D real estate rendering services that you can take advantage of to enhance your marketing strategy as well as architectural design and planning process. To know more about our services, connect with us today!