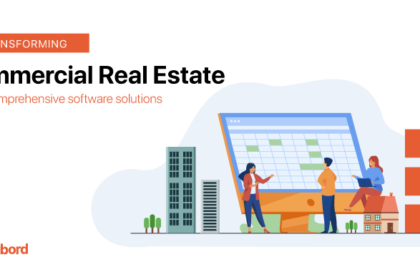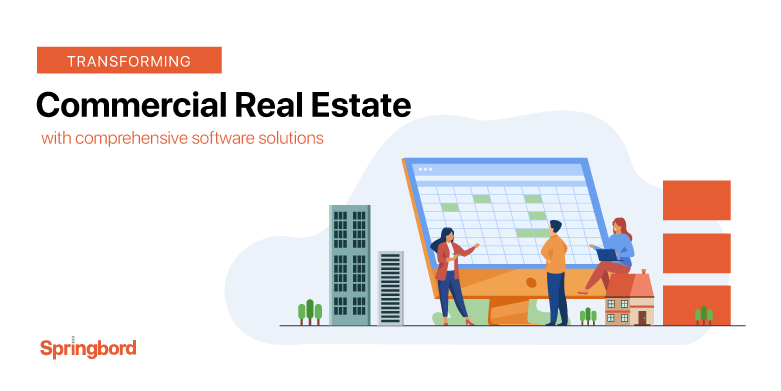 The global real estate industry is going strong despite economic uncertainty and transactions have touched USD 1.8 trillion in 2019, according to a KPMG report. In fact, the industry is diversifying its traditional asset class from residential and office spaces to coworking, retail, and housing for seniors, students, etc. This transition is reshaping commercial real estate and is giving rise to new demands for increasing administrative efficiency, ensuring profitability, and refining marketing strategies.
Underpinning this transition is the emphatic reliance on data and the emergence of real estate as a commoditized brand. The 2019 PropTech survey revealed that only 25 percent of companies focus on using data to manage and develop their offering. With a majority of asset managers relying on traditional ways of managing real estate, companies are losing out on the potential of data analytics.
The Data factor: Improving business intelligence & risk management
Due to dynamic market conditions, the real estate industry has to manage a vast amount of data from different sources. For instance, real estate managers need to process data from appraisal reports, sale or rental of commercial and residential properties, transaction details, lease management and other compliance related documents. However, processing such varied data involves different levels of complexity and always remains a constant challenge for real estate companies, thereby affecting their ability to conduct business operations smoothly, profitably, and compliantly. Of course, there are independent applications or programs that enable companies to manage siloed data, but it comes with a huge data risk. Moreover, switching between independent leasing, management, and accounting programs affects the data quality, making it incomplete, inaccurate, and redundant. There is a need for an end-to-end real estate data aggregation service that can:
Gather comprehensive real estate data across various sources
Track, process and build accurate, consistent, and up-to-date database
Manage an expansive real estate database and its complexity
Standardize real estate data for easy access and for decision making
A property firm managing a large retail complex struggled with maintaining and managing the rapidly growing lease data. Deciding to become more data-driven, the company focussed on ensuring transparency and having a robust analytics system. The firm installed MRI to speed up the lease abstraction process and use its AI-powered toolkits to aid in decision-making. MRI enabled the firm's managers to go beyond data extraction. They were able to make strategic decisions about portfolio performance and also manage tenant leases efficiently. Soon, the company's staff was able to gain meaningful insights from data and identify opportunities for cost savings and increased earnings.
Automation is the key to marketing properties
The dynamically changing real estate environment can play havoc on the supply side, investor appetite, and resources. The rise of digital retail and e-commerce is transforming commercial real estate, thereby making both logistics and warehousing a substantial growth area as well. There is a serious risk of institutional under-allocation of capital in real estate. Real estate companies need to attract great tenants quickly. Therefore, having visibility into the pipeline and prospects is important when it comes to making the best decisions possible. It is also important identify the right mix of tenants that would be best suited for a commercial property. To find the most productive tenants, it is important for the property owners and real estate managers to:
Track and manage contacts, opportunities, and documents
Visualize and assess the entire portfolio
Mitigate risk even before it arises
Marketing automation plays a crucial role in enabling property managers to find suitable occupants and convert a prospect to tenant in such a way that it maximizes both occupancy and profitability.
A full-service property management company looking after a commercial IT hub in Chennai explored opportunities in making life easier for prospects, clients, and staff with online leasing, rent payments, and maintenance requests. The company chose Yardi to handle lease administration, prospects, and property data. With lease administration emerging as a key strategic function, Yardi helped the real estate company to optimize cost and streamline operations by cutting down on underutilized assets and missed opportunities. The company was quickly able to collect and consolidate data, meeting compliance regulation in a seamless manner. The software enabled the company to track prospects, convert them to leads, enable streamline online payments, and handle maintenance requests transparently. Investing in the software enabled the company not only optimize its operational cost but also improve prospect quality and increase resident satisfaction.
Minimizing risk in building operations
A variety of risks continues to influence property managers in different phases of the asset lifecycle. The risks may pertain to regulatory matters, marketing, data processing and support services among others. When multiple properties are involved, the number of risks increases and any lapse only magnifies the impact. Property managers work toward reducing their organization's risk exposure by:
Conducting due diligence when acquiring new assets so that there are no violations involved
Putting in place preventive maintenance measures to minimize financial loss
Ensuring the continuous updating of data and other variables
Having in place a property management tool that provides a complete audit trail and comes integrated with efficient lease abstraction and contract analytics is a boon for property managers. It helps them to derive insights on the unique needs of their assets.
For instance, a building operator keeps tenant and vendor information in a folder. Although the operator keeps updating the information, but not much intelligence is gained from the generated reports. When the operator purchased a new real estate software application, ProLease, and migrated all data to it, he was able to notice from the dashboard that some of the vendors and tenants have been cutting corners by misusing property, creating unnecessary costs, and not complying with the regulation. The impact of the violations was so high that he had to seek legal assistance to safeguard his business from any punitive action.
Risks in commercial real estate keep abounding with each passing year, and their impact can be devastating. A lot of firms have been made to face action and have had to suffer from financial and reputational damage. This is where services by companies like Springbord come into play. Springbord offers high-quality administrative, lease abstraction services, and end-to-end real estate lease management services.
The vast majority of companies in real estate want to be agile, flexible, and resilient in a fast-changing landscape. They are now relying on using applications to help them reduce overhead and turnaround time, increase efficiency, and boost profitability. Any real estate manager should consider installing a comprehensive property management software application to help them in streamlining processes, enhancing portfolio management, and building a better tenant relationship. Using suitable real estate applications, property managers can navigate the uncertainty and seize opportunities.