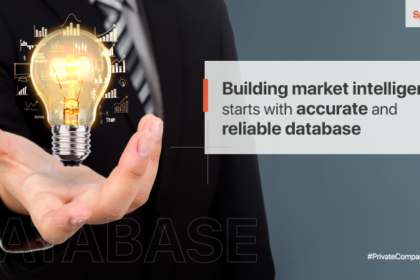 Considering how volatile and aggressively competitive business landscape is, building market intelligence has emerged to be an integral part of any business operation. Unlike market research, which is more focused on a certain aspect and gathering relevant information to resolve a challenge/situation, market intelligence is a broader approach. It allows companies to build a more 360 degree view of the competition and the market in which they operate.
Market intelligence is an ongoing process of collecting and analyzing data that enables businesses to develop strategic plans across functions including marketing, product development, finance et al. That is why many businesses have been investing in data analytics solutions to be able to gain holistic visibility. However, the poor quality database often thwarts their effort to realize the potential of such tools. So, let's look at what you should consider before you invest in tools that help analyze and provide meaningful insights.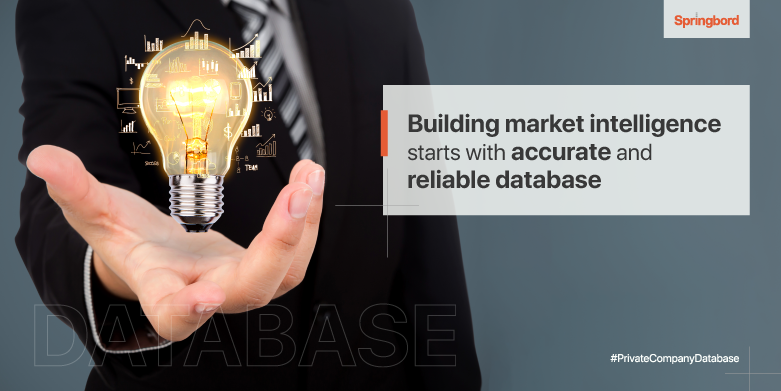 Gathering information that matters
Before you can cook a great meal, you need to procure right and quality ingredients. Meaning, your journey to building market intelligence starts with creating a comprehensive and reliable database. An extensive and accurate database is the foundation; therefore, you need to ensure that the database you build has a wide variety of data attributes captured from various sources.
It comprises sourcing, cleaning, processing, and standardizing a huge amount of data. Now if that data is outdated, invalid, incomplete, or inaccurate, it severely impacts several areas of business operations – finance, marketing, customer relationship – restricting organization's efforts to drive better and more productive outcomes. Despite the fact, unfortunately, many B2B organizations continue to use inaccurate or poor quality database to make business decisions leading to restricted visibility into the market and sub optimal outcomes.
Building or buying companies database
If you are looking to build a company database on your own to save cost, it could be counterproductive. But if you already have a large amount of data sets readily available then you can choose this option in which case it can be cost-effective. However, you must consider the time and resources and factor in the cost needed to create a reliable database. The task is complex and tedious, plus if you lack the right tools and resources you may end up collecting bad data, which is a waste of time and resources and negatively impacts other business operations and decision making capabilities.
On the other hand, buying a B2B database from a reliable vendor is one of the most efficient ways to get access to comprehensive company information quickly and cost effectively. When you buy an extensive and high-quality database, you not just get accurate and range of contact information, but also an entire spectrum of other attributes including financial health, company hierarchy, job roles and position and others. You get accurate and valid data gathered from multiple sources. It provides a complete visibility into essential company information that powers meaningful insights, informed business decisions and productive outcomes.
Whether you want to assess risk, conduct due diligence, connect with prospects or monitor and analyze portfolio companies, Springbord's exhaustive private company database can help you achieve your business objective efficiently. It provides an extensive range of precise, standardized and up-to-date financial, corporate structure, ownership pattern and employee details to help you make quick and informed decisions. To know more about our database and how you can download it, connect with us today!