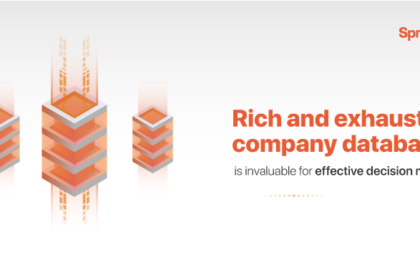 A survey report indicates that 77% of companies believe inaccurate and incomplete data negatively impacts their bottom line while 12% of revenue is wasted in managing poor quality data.
Whether it is risk management, due diligence, or mergers, senior management see information within a database as a key factor in ensuring operational efficiency, decision making, risk management and service delivery. While businesses, banks and other financial institutions now have easy access to company database, the quality of such repositories are often lacking. Common issues faced by the stakeholders are incompleteness of data, poor quality or redundant information, or not enough details. Such poor-quality database restricts business stakeholders' ability to drive desirable outcome, while it takes a huge toll on companies' budget and resource utilization.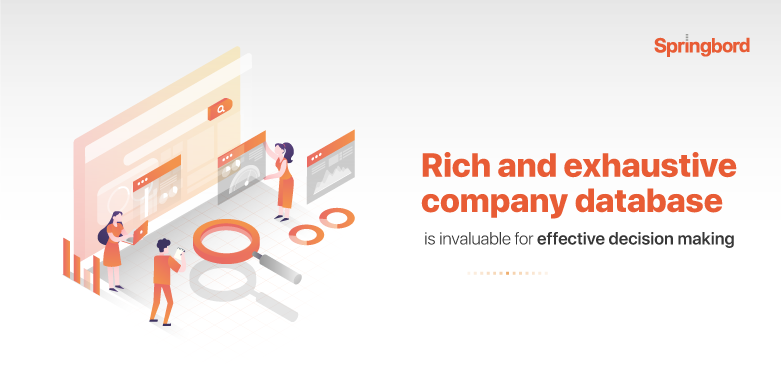 The need for comprehensive database
As organizations strive to improve efficiency across various business functions it is crucial to have access to company database with rich, extensive, accurate and reliable information. Such comprehensive database enhances you your ability to assess companies' business performance, financial information, shareholding patterns and market position based on market trends and other factors.
A rich and quality database allows you to better understand corporate structures and get an in-depth insight into who you are doing business with. Right, accurate and up to date information gives you a complete overview of a company's ownership structure, capital and legal position, history, business lines and financials. It goes way beyond basic contact details, which is hardly useful when you need to assess company's overall health, business performance and account for variabilities to predict future performance. Detailed, high-quality information powers business in ways that can drive productive, profitable and safe outcomes.
The value of relevant and rich information
Given the data reliance for business functions such as risk management, compliance and due diligence, financial viability assessment et al, it is critical to have access to widest and current information to gain actionable insight. Limited and inaccurate information can severely impact such business functions and affect judgement, decision making and operational efficiency.
That is why it is imperative to look for most comprehensive company database that captures a wide range of information. It should be sourced from variety of channels, aggregated and standardized so that the database is useful, rich and integrable and primed to provide most reliable and exhaustive information. Such extensive database is invaluable when organizations are looking to quickly access a variety of company information, improve overall visibility into company profiles, and enhance business intelligence and in turn boost efficacy of business functions.
Springbord has been a partner of choice for data management solutions because of our commitment and best practices in capturing, processing and delivering right, accurate and comprehensive data. We have compiled an exhaustive Indian private company database that provides an extensive range of precise, standardized and up-to-date financial, corporate structure, ownership pattern and other important details to help you make quick and informed decisions. To know more about our database and how you can download it, connect with us today!