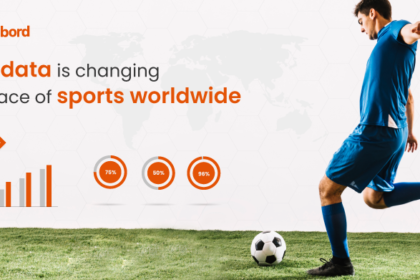 The business model of sports has changed worldwide. Professional sports bodies are grappling with the issues of falling attendance, viewership and advertising revenues. Even the sporting leagues and their star players are unable to leverage their followers and fan base to turnaround their situation. With the sustainability of this model raising questions, the sporting industry is relying on data-driven strategies to respond to the disruption.
Even before the pandemic struck, sports broadcasters had been experimenting with new ways of engaging with consumers. To begin with, they fine-tuned the ecosystem surrounding esports, gaming tech and digital content to provide direct-to-consumer services. Their strategic goals evolved to exploring more diverse income streams, ensuring continued fan engagement, and enabling more technologies to grow. All these strategic goals are invariably linked to data capturing and usage.
Data can create unique fan experiences.
Live streaming has ensured that fan interaction and engagement can take mainstream sports into homes. With audiences gaining live access to any event of their choice, the traditional sports fan base is evolving to the new normal. As the majority of the people use their mobiles, it is now possible for companies to build a fan-centric live video platform. With analytics being a critical component, broadcasters are looking for ways to provide content that is not available anywhere. This is where the data comes in. The companies use data to design their holistic content strategy keeping in mind that the viewer is the best judge. They provide information with analytics and motion data about a player's action, umpire's decision, coach's tactics, etc.
Data can be used to drive additional advertising revenue from brands and sponsors.
As the industry is finding new ways to engage with consumers, broadcasters suddenly find that they are sitting on huge piles of consumer data, which can be used for marketing purposes. Advertisers are now given increased flexibility in choosing solutions and payment options that can assuredly work for them. With important games being played in empty stadiums, broadcasters are distributing specific sports content directly to targeted consumers. These services have a ready audience and are bound to stick to the platform even when the pandemic restrictions are relaxed. Broadcasters, sporting leagues, advertisers and consumers have embraced the new monetization models involving different camera angles, player analytics, team strategy, etc.
Data can create more opportunities.
Amazon Prime's subscription base grew manifold when it opened its platform for live streaming sports. This success has been replicated by other video platforms too globally. The upshot of such a move has been the rise in immersive tech in sports. Sports fans can use immersive technologies to experience games without being physically present. The buzz around VR tech is continuing to grow. There is also a new emerging platform in virtual gameplay. For example, a gameplay of real drivers behind the wheels in a NASCAR car rally. In fact, La Liga, NBC and other major leagues in the US and Europe have embraced this trend. In other words, the continued "absence" of sporting matches in real time has opened up virtual technologies.
The industry may be exploring a new territory here, but this situation is for the long haul. The transformation is long-term, even permanently impacting the operating model of the sports industry. For athletes, teams, leagues, broadcasters, and advertisers, the writing on the wall is clear: the sports value chain has evolved. For the first time, the consumer takes the driver's seat, not the athlete or the advertiser.