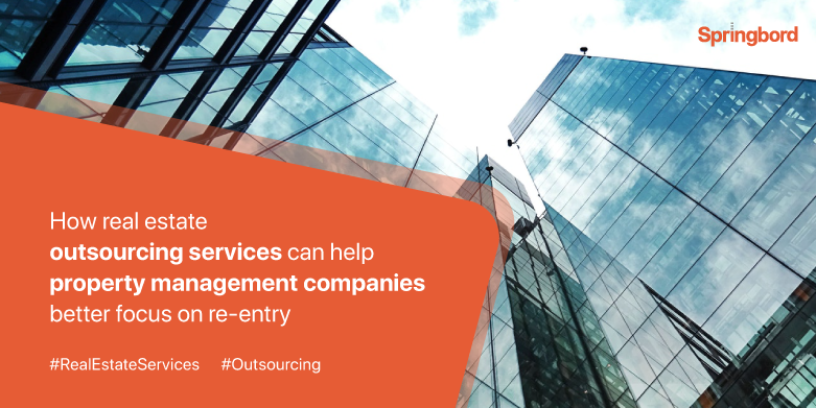 Read time

2

min
As more countries and states slowly continue to reopen and organizations prepare to return to work, property management companies have got herculean work cut out for them. The pre-coronavirus work/office spaces now need to be completely reimagined in order to ensure social distancing and comply with new health and safety mandates.
The path to recovery and reentry is not easy, it is complex and constantly evolving and warrants carefully synchronized strategies and long-term focus and efforts. Improvisation will be key for property management companies as they help businesses strategize and navigate reentry.
The new imperatives demand strategic partnership
To drive redefined strategic outcomes while managing health, safety and financial implications property management companies would need to critically look at the role of their internal resources. Outsourcing day-to-day operations can make a huge difference. Relying on external vendors to manage non-core functions including – lease administration, CAM reconciliation, and financial and accounting services – can optimize productivity while allowing organizations to upskill and leverage their internal employees equipping them to perform at a tactical level.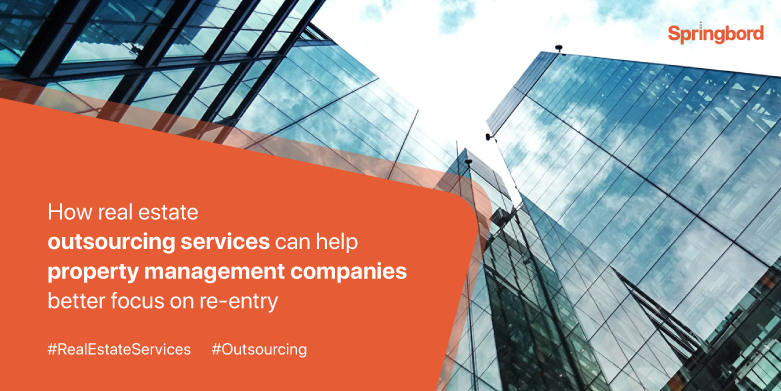 Outsourcing helps derive tangible benefits
The key advantage is access to expert and skilled resources at a fraction of cost. This has a two-fold benefit – first, it enables property management companies to run the leaner organization while ensuring effective portfolio management and performance. Second, it helps run agile operations which can be easily scaled up or down based on business requirements. Plus, cost-effective, expert, and flexible support allows companies to focus on core and strategic initiatives and utilize internal resources to drive competitive outcomes.
Superior data management boots business intelligence
Professional real estate outsourcing partners capture, maintain, and manage data of very service level, resource utilization, as well as lease portfolios in an efficient way. Such robust data management is simply indispensable, especially at a time when companies need to reimagine their strategies frequently to meet rapidly shifting health, safety, and market demands. It not just builds a great foundation for advanced data analysis but also improves visibility into the operations and drive informed business decisions.
Springbord brings years of experience working with property management companies worldwide. Our data management capabilities, industry knowledge, and expertise position us as a partner of choice for real estate industry players across the globe. We offer a range of services designed to support property management companies run seamless operations and optimize portfolio performance. To know more about our services, connect with us today!