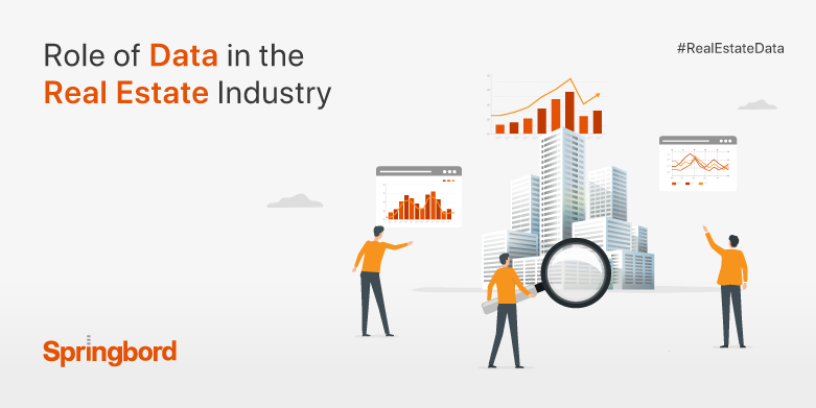 Read time

3

min
These days, data is immensely contributing to the growth of many organizations, and the real estate sector is undoubtedly one of them. Digital data is taking companies on the path to growth and success. Realtors, investors, and buyers see data as a critical asset since it assists in innovation, decision-making, and enhancing customer experience.
With the help of statistical data, buyers and investors can identify many critical property-related parameters effortlessly. But, before the development of big data, real estate industries were working based on assumptions and estimates to determine the property value or the rental price. This approach threw many errors, leading to financial loss and operational risks. Later, RE adepts started using geographic, demographic, and data such as videos and images to gain insights into customers' needs and demands and understand investment trends. This data helps sellers, buyers, and investors stay abreast of the market trends and survive the competition. In this blog, we will walk you through how data is influencing the real estate industry of today.
Why is data essential to the real estate sector?
Mitigates risk
As mentioned earlier, data plays a major role in uplifting the real estate sector. Buyers, investors, and realtors can get benefited by using this data to assess the property's age and condition, recent renovations made, if any, and other information. By gaining all relevant information about the property, real estate professionals can avoid possible risks. Internal processes can also be enriched by analyzing the collected data. On top of it, managers can find if there are any issues in the sales by analyzing the conversion rates. By doing so, they can arrest risks beforehand and provide agents with the appropriate tools and training.
Evaluates property rates precisely
The use of conventional tools makes determining the value of a property daunting since it requires the data of past appraisals, the selling price of neighboring properties, and other parameters. On the other hand, modern tools and techniques provide additional information about the property to aid buyers and sellers in making informed decisions. With accurate data such as pricing and time on the market, realtors can easily evaluate the property value. This data can be used by buyers and investors to frame the best offers to the particular property and also by agents and customers to set expectations.
Takes quick decisions
Decisions can make or break a business. That is why decisions have to be made after due deliberation. Data, when combined with AI, usher both customers and real estate professionals in making quick and informed decisions. In order to help customers, real estate professionals are bringing chatbots to life, which are powered through AI. With this, they can find all required property information such as school rates, property value, and so on. To say nothing of, realtors get valuable insights such as past property history, insurance claims, permits, etc. Thus, data is helping investors, customers, and others by choosing only the good decisions while leaving the bad ones.
Makes great marketing strategies
Various data sources like social media, surveys, and other platforms provide information that can help agents find and reach their target. The gathered information, with the help of big data, can then be used to target audience demographics by age, gender, interests, etc. If your customer has pets or young children, the tools signify you on the same and let you plan accordingly. These advanced tools will help in selecting areas or properties that match with client's requirements.
Enhances customer experience
Satisfying your customer is the one thing you strive for. To help with this regard, data is collected from CRM systems and other platforms and then later used for promotional activities through emails and social media. Real estate agents can understand the requirements of the customers and buyers well and make property recommendations depending on preferences.
Conclusion
Data is finding importance in various sectors, and real estate is no different. Agents, clients, and other real estate professionals are using data to achieve success. The mundane task of data collection can look seemingly endless. With the right tools and techniques, gathered data can be used to effectively evaluate a variety of parameters. If you are on a hunt for the best real estate professionals who can help you with data, reach out to us. We at Springbord are equipped with a pool of fresh minds to help you and your business flourish. Connect with us today and get started!