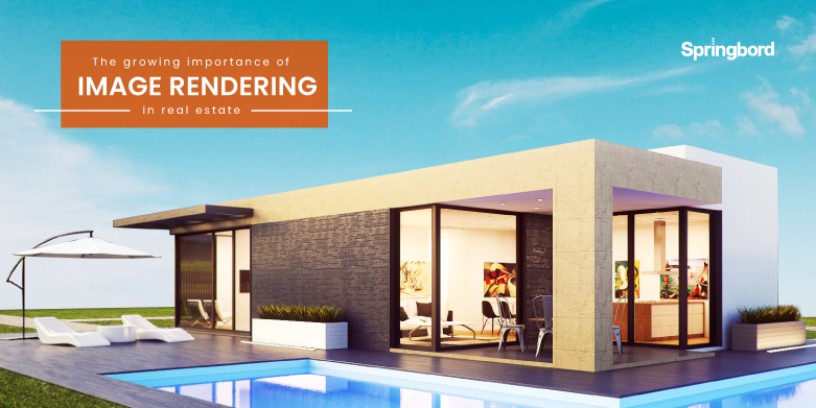 Read time

2

min
The ever-growing and evolving real estate sector has never had a more effective marketing as well as architectural tool than image renderings. Considering the myriad benefits that 3D image rendering promises, the sector has emerged to be one of the most extensive users of this technology.
Whether you are real estate developer, owner, broker, architect, builder, or contractor, every stakeholder within the value chain stand to benefit from state-of-the-art, 3D visual rendering. By including image rendering within the marketing and design strategies it can help real estate players drive superior operational and business outcomes. This blog highlights three key reasons why image rendering is becoming critical to stay competitive and drive business value.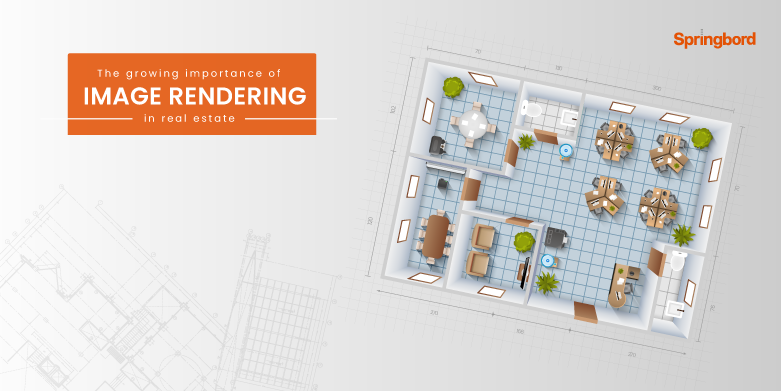 Improve customer engagement
Image rendering allows you to portray your projects even the ones that are being developed in life-like visuals. This helps your prospects and investors not just visualize the layout and architecture but also get a sense of style, space, and design. Realistic property visualization provide a focused as well as holistic perception of the space from every angle. This enables your prospects not just have better understanding of the space and the layout but also view how furniture or different household items might look within that space. Such detailed renderings not just help impress and better engage your investors but also give them a sense of control as they have access to every information needed to make the decision. With 3D image renderings prospects are more likely to know what they're buying and in turn in all likelihood make a favorable decision.
Make better landscaping decisions
Image rendering is not just a great marketing tool, but it can also help make focused landscaping and design decisions, allowing you to plan the project more efficiently and cost-effectively. With realistic image renderings you can incorporate landscaping designs to see how the green scape around the project would look like. Once you have an accurate visualization, you can use these renderings to plan to the project. And also prepare as well as predict variety of factors that may influence the outdoor space including water drainage, time, et al. This predictability and visibility eliminates last minute surprises and helps complete the project timely and as per the design.
Simplify collaboration and distribution
Considering the number of stakeholders (designers, architects, contractors and so on) working on a project, it is critical they have access to the right and accurate project renderings for them to work cohesively. It is tedious and quite challenging to ensure collaboration with physical renderings as they are difficult to distribute and are also limited in scope. With 3D image rendering it is easy to share the images across the board and update changes in real time. This ensures all the teams are aware of the modifications and have access to the updated design. Another huge advantage is that virtual images, not matter how many times they are shared retain the same quality and high-definition, making it easy for all parties involved to get a clear view of the project details.
Beautiful and realistic 3D image renderings eliminate anticipation and guess work. They not only help your prospects, but also various stakeholders involved in development of the project, clearly understand, and visualize the proposed concept. It is therefore that 3D image renderings have emerged to be a must in an aggressively competitive market characterized by ever-changing expectations of the investors.
Talk to us to find out how Springbord can help you create visually precise, clean, beautiful, and rich 3D image renderings and bring any design concept to life.