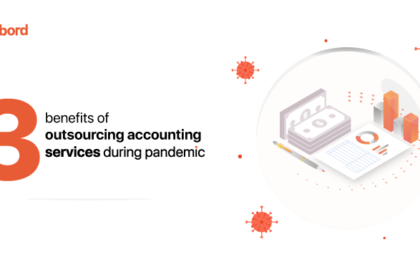 As coronavirus pandemic rattles businesses across sectors, it is continuing to deepen its toll on organizations while they struggle to manage business as usual. Small and medium size companies are dealing with unprecedented difficulties in the face of disrupted operations and cash flow, shortage of staff and continuous pressure to ensure employee health and safety.
Businesses were trying to manage more with fewer resources, even before the pandemic, as they juggled day-to-day operations along with accounting, finance, compliance, and risk management. Complex and time-consuming processes, such as accounting that need high level of precision, have become more laborious and challenging now, given the limited resources, time and remote work arrangements.
As the COVID-19 situation continue to test every aspect of business operation, outsourcing accounting services could be a cost-effective and viable approach that can help maintain business continuity with certain ease. Here are three main reasons why you should consider outsourcing accounting services.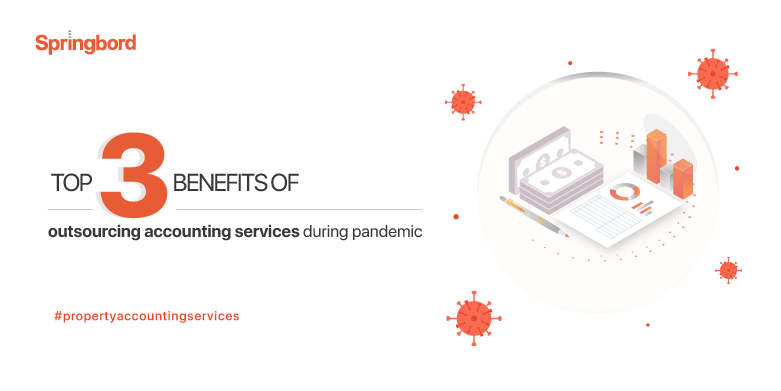 Better Compliance Management
Evolving and complex regulatory requirements often lead to compliance oversight, this challenge is further compounded as businesses try to make their way through the current coronavirus outbreak. Therefore, increasing number of businesses are now choosing to outsource accounting functions to reduce risk of non-compliance and easily meet regulatory requirements. Professional service providers are up to date with every regulatory standard. They help streamline accounting functions and quickly generate reports to meet compliance requirements in timely manner saving cost and possible missteps.
Significant Cost Reduction
With every business trying to cut corners, optimize resources and cost especially during this crisis, outsourcing accounting services can help you save significant cost. The outsourced services are managed by professionals, which means improved process efficiency. This translates into reduced cost of error and eliminates risk of poor productivity. Besides, outsourcing boosts agility as it provides greater ability to scale up and down as per business requirement, saving organizations time and money needed to maintain in-house resources at all cost.
Greater Focus on Strategy and Planning
Several businesses are vying to weather the crisis and survive. They are finding it difficult to keep the financial wheel turning in the face of global uncertainty. This requires business to prioritize and re-visit their strategic plans and make critical decisions to keep the lights on and their staff employed. To be able to better focus on strategic planning, businesses need more time and resources and complete visibility into general financial health of the company. Accounting service providers can help businesses gain complete insight while they ensure the books are up to date. They work with the clients closely to keep the critical back-office function running efficiently while business stakeholders concentrate on surviving the slowdown and boosting revenue stream.
Springbord brings years of experience and unwavering commitment and best practices in managing property accounting services for global clients. We have the capacity, skill and resources to support you in weathering the COVID storm and building best strategies during these trying times. To know more about our services and how it can benefit your business, connect with us today!