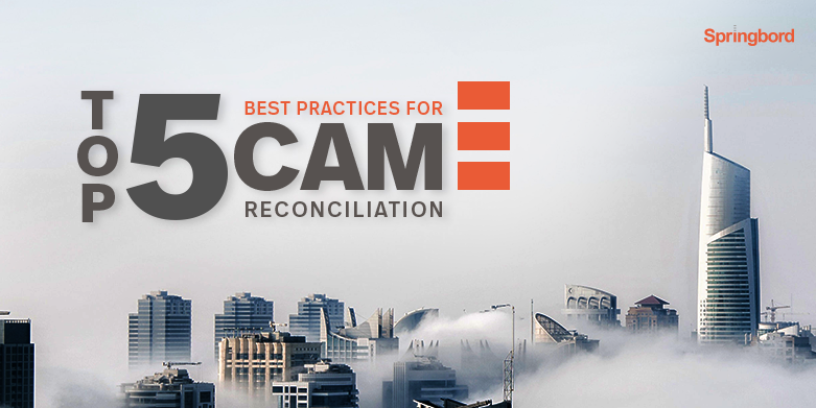 Read time

2

min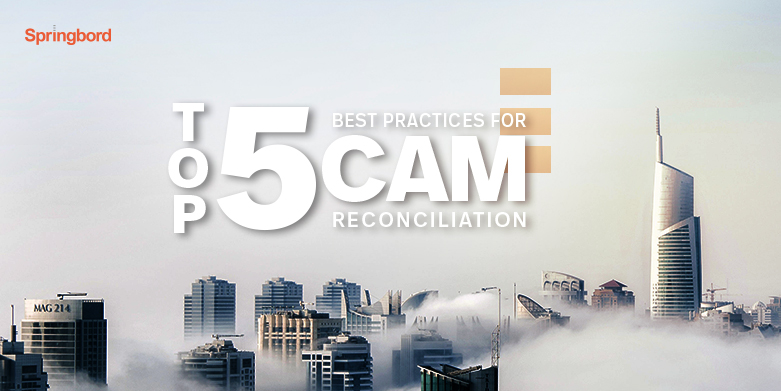 Common area maintenance (CAM) reconciliations are important as the money recovered is used to operate and maintain the property. Commercial property CAM reconciliation is complex, arduous and time-consuming task. It demands focused and meticulous review of multiple leases and accurate calculation of tenant share based on lease terms, granted modifications and other pre-determined expense caps. However, most companies lack the capacity and tools to manage reconciliations effectively, which ultimately cost retail property owners tens of thousands of dollars over a period of a single lease term.
While reconciliation is an intensive task, following these best practices can ensure a more profitable CAM reconciliation process.
#1 Document every possible adjustments and modifications
In retail properties, tenants are sometimes allowed one-time adjustments, based on relationship and creditworthiness, which are undocumented. Such erratic modifications and adjustments can negatively impact expense allocation and recovery. Standardize the process that includes consistent communication with tenants and thorough documentation of every distribution ratio, charges and other relevant expenses, to avoid any ambiguity and ensure traceable records.
#2 Thoroughly review general ledger
This is a critical step in ensuring accuracy across CAM reconciliation process. Meticulously review the general ledger to ensure every invoice corresponds to the right building and account and every charge is reconciled and escalated as per terms.
#3 Do not forget the interest on amortized amount
Many landlords amortize the capital expenditure over the life of the lease, such arrangements also include interest charges. A lot of times while collecting the amortized amount, property managers tend to miss recovering the interest due, leaving a substantial amount of money on the table. Make sure you recover amortized amount along with the interest.
#4 Ensure timely invoicing
A rather mundane activity that has the potential to result in major discrepancies when it comes to recovering CAM expenses. Avoid delay in invoicing so that your tenants do not hold you responsible for late payments. Send the invoices on timely basis and follow-up to ensure payments are done within the due date to eliminate any year-end recovery issues.
#5 Check the validity and accuracy of expense calculations
Check diligently all the calculations before presenting it to the tenants to ensure CAM charges are calculated and allocated as per gross leasable area occupied by each tenant. Also, make sure gross up expenses are accounted for, wherever applicable, and tenants are charged accordingly.
Streamlining CAM reconciliation
Focusing on CAM reconciliation is quite difficult, and the challenge is compounded when the property portfolio is huge. Plus, given the demanding responsibilities of property administration and management your efficiency may dramatically reduce. That is why it is advisable to outsource CAM reconciliation, that can not only help streamline the entire workflow and but also allow you to manage your properties more efficiently.
Springbord has been working with various commercial real estate property owners assisting them optimize CAM reconciliation process and maximize recovery. Talk to us to find out how we can help you boost profitability.