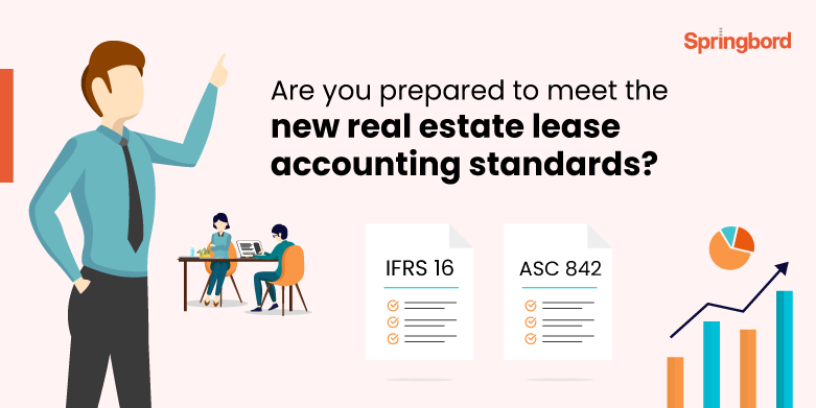 Read time

2

min
International Financial Reporting Standards (IFRS) 16 and Accounting Standards Codification (ASC) 842 – the new lease accounting standards have had a far reaching impact on business across industry sectors. Almost every company has some or other form of rentals/leasing, whether it is equipment, assets, or infrastructure. According to the new mandate every lessee is required to provide significant amount of lease data related to almost every lease and account it on their balance sheet. It necessitates a comprehensive approach and goes beyond just simple accounting. In order to comply with the new accounting standard every company with leases is compelled to reorganize the way they manage business processes, lease data, systems and reporting.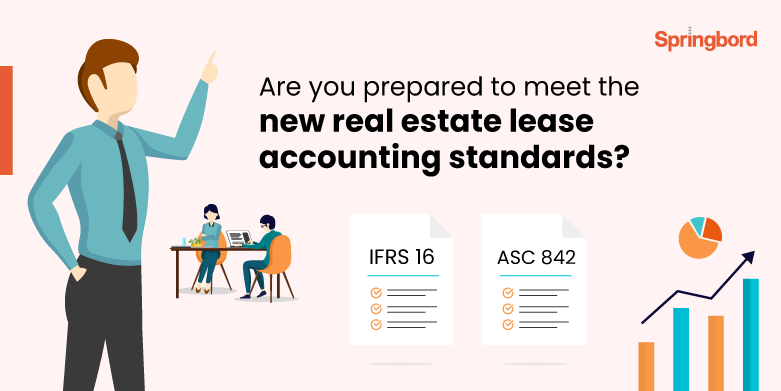 However, this is no small feat. Organizations are already striving hard to understand the impact of the new standards, assess financial ratios and get up to speed with technical accounting requirements. But this is just the tip of the iceberg. Companies need to take a step back and pay close attention to the way they manage their lease data, develop sound processes and implement systems to continuously manage and categorize lease data efficiently as per the new accounting requirements.
Transforming risk prone processes
Companies need to identify and gather substantial amount of lease data from hundreds and thousands of lease contracts across various operations. However, considering how majority of organizations rely on siloed and manual processes, capturing and classifying the volume of lease data, now mandated by the accounting guidelines, would be difficult or even impossible to manage.
The new requirements are way too detailed and complex for companies to manage using staggered, siloed, spreadsheet-based data management processes. Plus, it requires trained resources who can understand various types of lease contracts, identify and categorize the right data as operating and finance leases, and abstract critical and key information. Lack of such skilled resources with the right knowledge and relevant processes would result in errors and turn increase the risk of non-compliance.
Redesigning lease data management practices
Up until the new standards, operating lease has been off the balance sheet. However, as per the new guidelines, organizations need to look at their entire rental portfolio, asses, classify operating and finance leases and disclose accordingly. With stringent and escalated disclosure requirements, it is undeniable that companies would need to amp-up their lease data collection and management capabilities.
They would need to extract lease data from multiple systems, gather, validate and migrate it from various sources to a centralized database, in order to standardize and analyze it. Given the current situation and historical practices, few key factors to consider include – different types of lease contracts to be gathered from various operations and locations (including foreign locations) and lease contracts in different language/s in need of translation. This followed by analysis, identification of gaps, ensuring data completeness and accuracy and then classifying as per lease type. In effect organization need to gear up to invest in lease data management. This would mean completely redesigning the IT systems and process to capture, analyze, classify and store necessary lease information to ensure smooth, timely and accurate accounting and disclosure.
Implementation of new IT systems and resources demand considerable investment and is a time-consuming and cumbersome process. Talk to us to find out how you can meet these overwhelming lease data management requirements in a cost-effective way. Springbord brings years of real estate industry experience that is backed by demonstrated data management capabilities.
Talk to us to find out how we can help you scale your efforts and optimize lease accounting processes to ensure accurate disclosure and timely compliance.