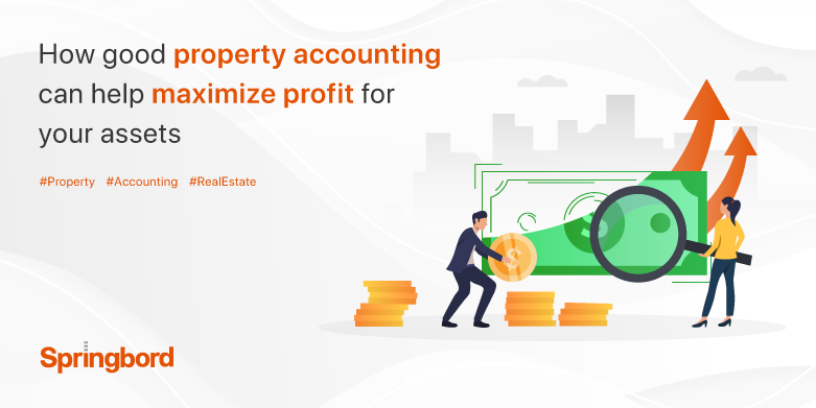 Read time

2

min
While real estate is a lucrative business it is also characterized by volatile markets and complicated operations. When it comes to the real estate market, it is given that scaling your business is what is going to help generate profit and create wealth. Real estate players often have a large portfolio of properties that is continually growing.
With so many assets to manage and account for requires dedicated and skilled resources. Bookkeeping and property accounting for such large portfolios need to be accurate as there are a lot of transactions to record and numbers to crunch. Any error could not only lead to accounting non-compliance but also result in significant losses.
The bedrock
Bookkeeping is the very foundation that would ensure your accounting is accurate. It entails record keeping of a company's financial transactions. Accuracy at this stage is invaluable, any error in data during bookkeeping can result in grave accounting mistakes, in some cases, it may also lead to IRS audits.
Engaging professionals or outsourcing bookkeeping activities can ensure efficient, timely, and accurate financial data management.
The visibility
High-quality and efficient property accounting is not just a compliance requirement but a necessity in order to maximize asset profitability. A good accounting practice helps not only track the performance of your leased portfolios but also the value of every asset.
In the case of lease portfolios, a well-managed accounting operation would help accurately track rent collection, deposit holdings, invoices, CAM payments, contractual payments, net rental income, and others. Such accuracy offers complete visibility into the portfolio performance and its market value. It in turn helps assess whether or not a portfolio is generating sufficient revenue and profit.
It enables you to determine the asset value and its performance and factors affecting its profitability or identify strategies to maximize the value and its performance.
Efficient property accounting also helps make informed decisions related to buying/selling of assets. Which means sound financial decisions based on data and information. Efficient property accounting is not only important for keeping track of past financial records, present accounting practices but it also enables you to make profitable business decisions that help you build future-readiness.
At Springbord we have been helping companies manage property accounting efficiently, minimize financial and non-compliance risk, integrate financial data with other platforms, and improve overall property data management through timely and accurate property accounting services. To know more about our property accounting services, connect with us today!