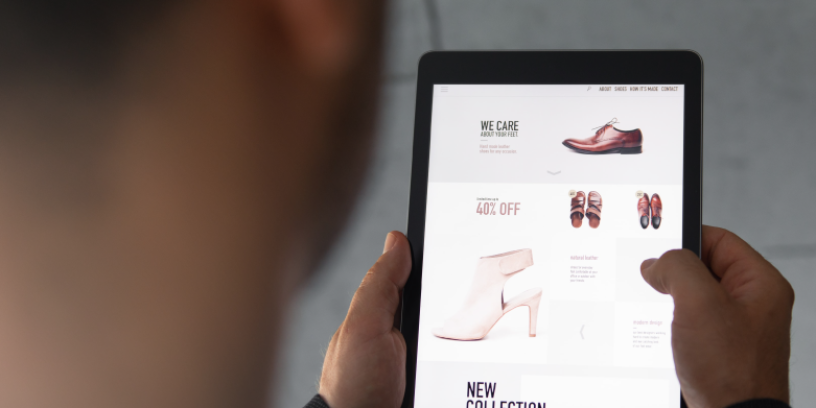 Read time

2

min

Ecommerce has gained tremendous momentum capturing consumers' interest across the world. It is amazing how ecommerce has broken geographical barriers, allowing ecommerce payers to sell their products to a wider audience. It is estimated that B2C e-commerce market globally will reach $1 trillion by 2020. While the changing trends offer enormous opportunities, if you own an ecommerce business, then you know it comes with unrelenting competitive pressures as well. Boosting conversion rates remains one of the key challenges in this space. Although there are several ways to achieve that, one of the most critical factor that ecommerce service providers often overlook is the product description.
Let's face it, unlike brick and mortar stores, you do not have a sales representative who can convince your shopper to make the purchase decision. So, who's going to entice your customers once they land on your page to buy your products? Yes, product description acts like your salesman. Yet some ecommerce players simply prefer to use standard manufacturer's description on their product page. This not only impairs your SEO efforts but also fails to deliver value and get your shopper excited about the product.
So let's look at why you should go for a professionally crafted product description and why this is increasingly becoming one of the sought after retail solutions in the ecommerce space.
Copy-pasting content can hurt your business in more ways than you can imagine
If you thought copy-pasting product description can save you money, then think again. If you already don't know, here's a not-so-fun fact about how Google ranks pages. When Google finds same content across various websites they drop your SEO ranking to penalize duplicate content.
Add to this, manufacturer's descriptions mostly focus on features and product specifications that makes up for a very uninteresting product description. It is almost as if your salesperson is simply reciting the product details without considering what the consumer wants and how it can benefit them. It really is a conversation killer.
A professional copy offers human touch and description that sells
Product specifications are important but as shoppers we all want to know – Is it worth buying? How it can help us? Or if you are buying fashion online, you want to know – Will it look good on me? What can I pair it with? An attractive copy that reads well has a great potential to convert. It not only shows a sign of professionalism but also helps better engage shoppers. An ideal product description should be able to almost interact with the customer by gauging shopping patterns and needs and providing relevant yet unique information.
Every addition you make in your product description contributes to its value and makes shoppers more curious and desire for the product. With a uniquely enticing written copy, your job of promoting the product is taken care of. Moreover, getting a professional copy also helps tactfully embed relevant keywords with high search volume that offers significant SEO benefit, enabling you to boost your page ranking.
Stay calm and let professionals do the trick
So here's the takeaway, if you wish to convert a shopper, then you really need to pay close attention to how you are crafting your product descriptions. Having said that, writing an enticing copy is a not a skill everyone possesses. Therefore, it is really necessary to hire professional writers who have their finger on the market pulse and bring the required expertise that can help boost your conversion rates.
Contact us for professionally crafted product descriptions for your ecommerce platform