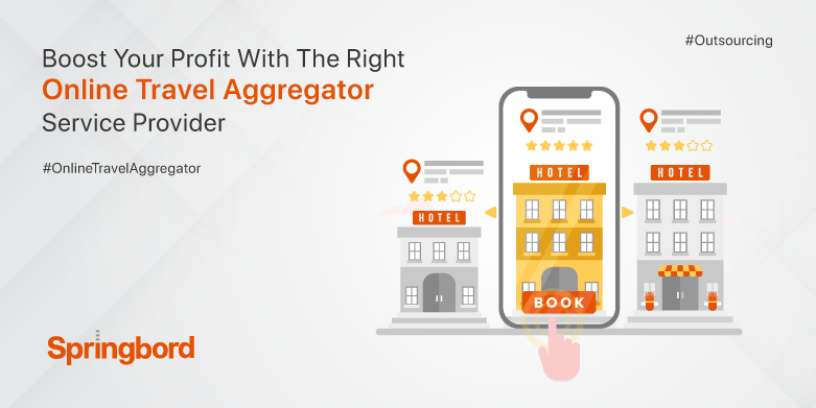 Read time

2

min
Travel and hotel industries have started receiving more customers, which saw a decrease in the growth curve during the pandemic. Big hotel owners survived, while the owners of budget hotels found it challenging to cope with the situation. The pandemic has started slowing down, but still, these budget hotels are feeling stranded. Why is this so? This may be due to the lack of amenities, the location, pricing, etc. So, what can be done to help them? These hotel owners can seek the help of hotel aggregators.
Hotel aggregator and OTA
A hotel aggregator or a hotel consolidator is a business that leases a hotel and takes charge of the operational activities of that hotel. The aggregator can either lease a certain number of rooms or the entire hotel. This approach applies to all hotels, but budget hotels are getting benefited.
The hotel aggregator approaches budget hotels with a proposal that includes streamlining the operations, training staff members, making minor cosmetic changes, incorporating the latest technologies, etc. The proposal isn't the same for all the hotels. It varies based on the current needs.
Once the aggregators take control of the hotel operations, they manage a part or even the entire hotel's inventory. They might also sell rooms under a different brand name if there is a desperate need or sell them separately to various platforms. If the proposal is accepted and signed, aggregators will take care of rebranding the hotel or making other changes as per the agreement.
For Online Travel Aggregators (OTA), travel fare meta-search engines, and accommodation marketplace providers to be successful, they need to deliver precise and relevant information along with attractive images, custom content, exact location, and property details. By providing this data for the properties listed on their website to the customers, they gain customer trust, loyalty, and credibility.
What do Online Travel Aggregators require
OTAs carry out a series of processes to turn travel moments into beautiful memories. They are listed below:
Hotel metadata acquisition
Travelers are left with plenty of choices before them to choose from, which has made metasearch so popular. OTAs need to acquire, edit, and import hotel metadata to build an extensive inventory of hotels with detailed attributes. And, Springbord help do this with ease. We help travelers search, filter, and tailor the results as per their needs so that they can find the best deal quickly.
Hotel image collection and tagging
Images are the first thing travelers look for when booking a hotel. They provide all the required information to travelers. That is why it is crucial to collect and tag images rightly. Images help travelers make informed decisions before choosing a hotel. At Springbord, we gather, categorize, and tag images appropriately, which makes them easy for search engines to recognize.
Price comparison services
Price/offers can bring a lot of changes to your business. Competitive price intelligence is one way of boosting competitiveness. With our expertise, smart technology, and data mining tools, we compare and evaluate pricing to offer valuable insights into pricing strategy and market trends. This enables OTAs to actively respond to competition and pricing trends in the current market.
Conclusion
Online Travel Aggregators need to manage the data efficiently to drive traffic and higher conversions. And hotel aggregation service providers can help them every step of the way. Are you on the hunt for the best service provider? Then look no further! Springbord has years of experience in serving the hospitality industry and comprises a pool of fresh minds that look for ways to uplift your business. Talk to us today to know more about our hotel aggregation service.