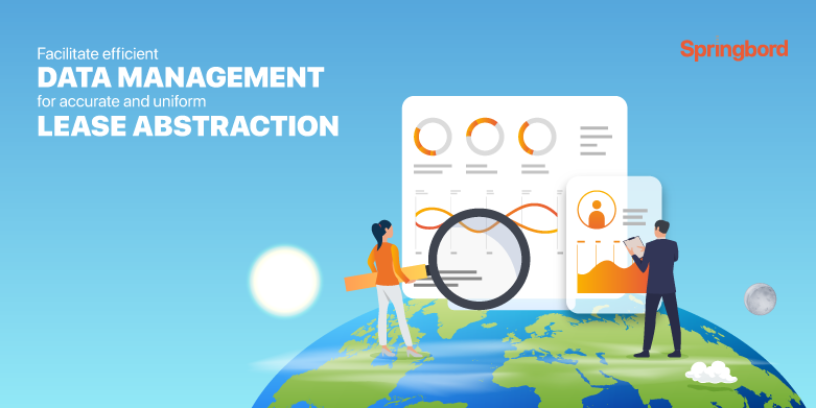 Read time

2

min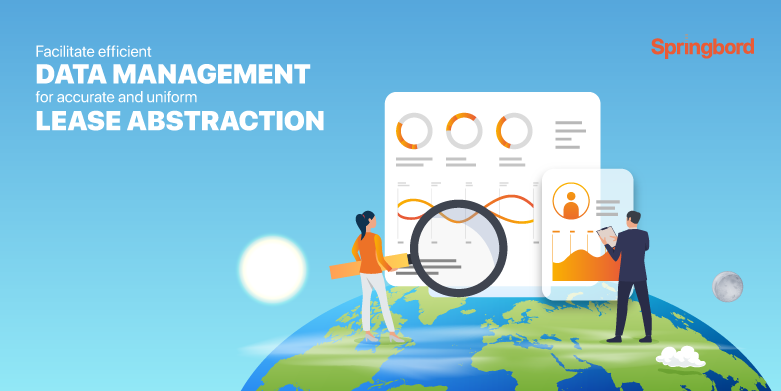 Accurate lease data abstraction is key to efficiently managing commercial real estate portfolio. It not only saves time and effort but also alleviates operational and financial risks. However, abstracting, formatting and managing key lease information is an arduous, time-consuming and challenging task. If data is not managed properly the very purpose of lease abstraction will be defeated.
The goal of lease abstraction
The aim is to create a succinct summary document with key financial, business and legal data from across commercial real estate leases. An abstract should capture every important piece of information that is not just needed for the current management of the portfolio but also help realtors anticipate and manage any future contractual requirements.
Instead of flipping through hundreds of pages to find relevant information, you can glean crucial information into an abstract to quickly access useful data. In other words, lease abstraction is a process of simplifying lease data management.
The role of data management
As mentioned earlier the process of lease abstraction solely hinges on a well-established data management process. It usually combines several steps that are followed to ensure lease data abstracts are of highest quality and integrity and is in compliance with all the new regulatory standards. In this post we have explored step-by-step data management process at a high level that should be ideally followed to ensure accurate and compliant lease abstraction.
1. Collecting, reviewing and cataloging
It starts with collecting and cataloging every lease document, deeds, addendums, et al. from where the data needs to abstracted. Following this, you need to assess each document for completeness. In case of missing information, gather required ancillary data/documents.
2. Abstracting and uploading data
Once all the documents are in place and well cataloged, critical data points based on agreed abstraction standards and lease obligations need to be abstracted. You will then need to summarize key provisions in a concise and lucid language and format lease abstracts as per the proprietary database/technology stack and input the data. Lastly to ensure data accuracy, your quality assurance team would need to validate the data uploaded.
3. Reporting and ongoing management
Reports including critical lease events, portfolio summary and metrics need to be prepared in formats such as MS Word, MS Excel or compatible with the proprietary software, whichever is applicable. Plus, lease abstract is not a one-time process, every time there is a lease purchase, renewal, expansion, relocation, termination, et al. you will have to revisit the abstracts and update relevant information. Continuous management is vital to ensuring every provision, financial obligation and other data are duly updated.
The growing popularity of offshore outsourcing
Lease abstraction process is essentially an effective data management process. The abstraction makes it simple for real estate managers to glean information at a glance instead of reading lengthy lease documents. Given the growing demand and importance for lease abstraction, commercial real estate players are increasingly outsourcing this process. It not only gives access to efficient resources but also provides the flexibility to meet business scalability requirements.
Outsourcing as a concept has been around for years now and has evolved to become an important tool for business growth. With offshore service provider as a partner, cost arbitrage is not the only benefit, you also gain significant advantage due to time zone difference, ensuring 24/7 operations.
Springbord has perfected the process of lease abstraction over the years. We follow a standardized process, ensuring accuracy, consistency, integrity and uniformity. Talk to us to find out how we are helping real estate players streamline and enhance lease data management.