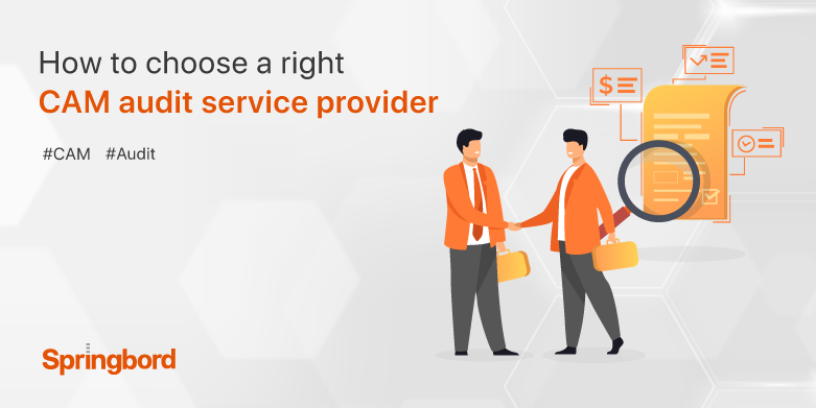 Read time

2

min
Common area maintenance cost (CAM) forms a big part of the commercial leasing expense. It is often a source of stress and contention for tenants as CAM costs do not follow a set structure and there is a certain lack of transparency as to how they are calculated.
While most tenants pay CAM expenses in good faith, there have been numerous incidents where landlords have erroneously overcharged tenants, resulting in conflicts and sometimes costly litigations. When tenants overpay, recovering that amount becomes a struggle, and often grapples to get it refunded from the landlord.
This is why commercial tenants are now increasingly leaning towards CAM audits that help them assess CAM invoices and pay exactly as per the lease term and what they are liable for. That said, while CAM audit is a great tool that can help save cost, choosing the right vendor is equally important for deriving its advantages.
Consider these aspects
CAM audits can be complex and tedious, therefore it is imperative to look for a partner who brings years of industry experience. From gathering relevant invoices, accounting information, and documents from landlords to scrutinizing each item and validating and verifying them requires domain expertise. It is therefore advised to partner with a certified accountant who can efficiently conduct the audit. In a nutshell, here are the top three aspects to look for:
Industry experience
Domain expertise
Appropriate certification
Look for a service provider with strong data protection practices
While there are several third-party experts who can conduct a comprehensive review of CAM expenses, it is very important to consider their data protection practices and policies. Seeing as how they would have access to critical business data it is imperative that the service provider has robust data protection and confidentiality framework to avoid any breach of information that may put business and reputation at risk.
Exercising CAM audit rights can not only help you identify erroneous/hidden expenses but also ensure expenses are in line with lease terms for accuracy. It also enables you to determine fair pricing and avoid future overpayments. In addition to that, an experienced third-party consultant brings a distinct advantage, they take special care to protect tenants' interest as well as their relationship with the landlord while ensuring business objective is met through a comprehensive review.
At Springbord our expert consultants have been helping commercial tenants conduct comprehensive CAM audit, resolve every CAM related issue, recover overpayments, and save future costs. To know more about our CAM audit services, connect with us today!