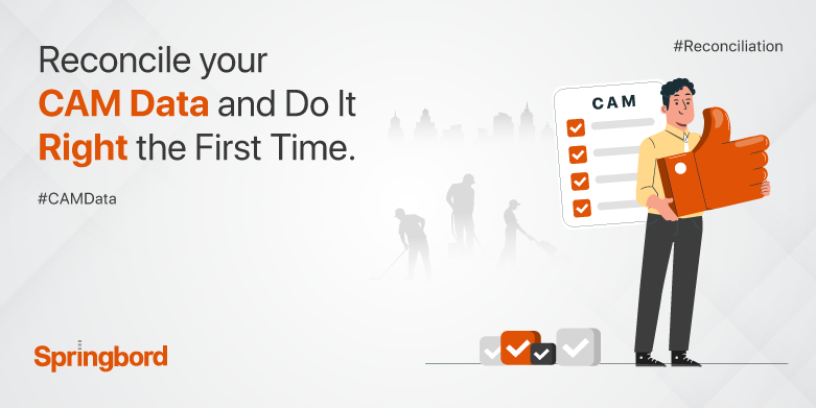 Read time

3

min
"Common Area Maintenance" (or "CAM") is used in the property management industry to refer to fixes and upkeep that affect both the building and its residents.
Expenses for shared areas in mixed-use buildings should be taken into account. In addition to homes and maybe even workplaces, these projects might provide retail, dining, and leisure options. It can be tricky to figure out how much of the cost of common area maintenance should fall on which of these groups. Does the cost of a restaurant's garbage pickup have to be split with the neighborhood? The parking lot, the lights, the insurance, the safety—what about all that? The requirements of a home are vastly different from those of a business.
The purpose of a CAM reconciliation is to determine the correct percentage of CAM costs that should be charged to each renter or resident. CAM charges are commonly referred to as "extra rent" in a lease agreement because of their similarity to rent payments. It is the responsibility of the property manager to compare the actual costs of these common charges with the estimated amounts. Generally speaking, a building's occupants will be responsible for paying a portion of the CAM depending on their proportionate part of the building's square footage. CAM payments are made in a fixed sum at the beginning of the lease and do not increase.
CAM costs are obligatory, much like rent. Failing to pay CAM costs results in the same repercussions as nonpayment of rent. Estimating how much money will be needed for upkeep and repairs in the future is difficult. Each tenant's share of these expenses is calculated annually and distributed evenly over 12 months. Tenants are responsible for compensating the property owner for any overages in operating costs. If the disparity is large, it could cause some difficulties. Renters and homeowners get money back from the management business if actual costs are lower than expected.
CAM Cost Projection
It is crucial that estimates for the cost of maintaining the common areas be somewhat near to the actual costs. If they don't, tenants and landlords may lose faith in the property manager, which would reflect poorly on the management company. Since not all leases are the same and not all tenants have the same needs, property managers must be specific when determining how to reconcile these costs. Locations are either being renovated, are currently vacant, feature outdoor seating, or have tenants whose needs are minimal beyond parking, landscaping, entrances, and lights.
Reconciliation Pitfalls that are Common in CAM
Reconciling CAM data can be dangerous due to the various pitfalls it contains. Take your time and make an honest attempt, just like you would when filing your income taxes. The management business may be responsible for any unpaid bills if you mess up, depending on the contract. Tenant and resident relationships could be impacted at the very least by significantly different estimates. Don't mess up the details or you would have to re-bill all of your tenants, which might seriously damage your reputation.
Landscaping and parking lots are two examples of mall expenses that are typically split between tenants. There are, however, outlays that are specific to a particular tenant, such as the awning over a coffee shop's drive-through window or the patio furniture at a restaurant. Understanding who is accountable for what and to what extent requires familiarity with the specifics of each lease, which is why this information is essential for reconciliation.
In most cases, the property manager will create a CAM pool to determine the expenses that apply to all tenants while excluding the ones that only apply to one. It is important in these circumstances for property managers to be familiar with the calculations for pooled costs, which can vary depending on the type of property being managed.
Another pitfall is lease-mandated time limits, especially considering that not all leases are created equal. For instance, there could be a time limit on completing a reconciliation. You may have to cover any costs that weren't accounted for if the deadline is missed. Knowing every lease and leaseholder on the property is crucial since some leases include that provision and others do not.
Property managers who are responsible for CAM reconciliation should give it their full attention and make sure it is done correctly. You should still learn how to efficiently carry out CAM reconciliations even if your current position doesn't call for you to do so.
Conclusion:
The first step towards a seamless annual CAM reconciliation is to familiarise yourself with the relevant data. Use this checklist as a road map to help you along the way. To free up your team's time to do what they do best while Springbord takes care of the rest, including any necessary reconciliations.