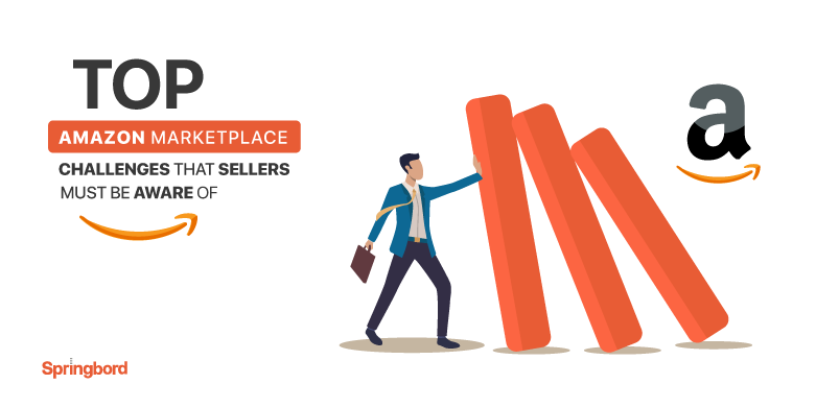 Read time

2

min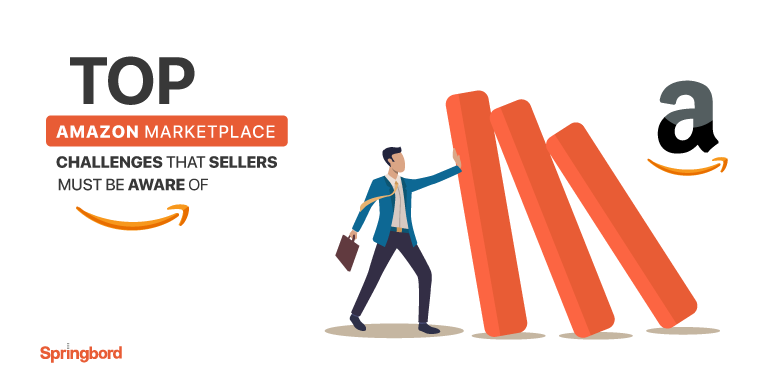 As an ecommerce seller you are aware of the benefits of selling on Amazon marketplace. It is the leader in ecommerce landscape and its growth shows no sign of slowing down. There is no contest that such incredible growth offers tremendous opportunity for ecommerce players but selling on Amazon is no piece of cake. There is a plethora of requirements that Amazon has put in place for a good reason which can pose challenges for sellers on Amazon. In fact, even long-term Amazon sellers find it difficult to understand and address all the issues and often run into errors, impacting their page rank, position and ultimately sales.
To be able to boost sales on Amazon marketplace you need to know the key challenges you are up against in order to address them effectively. Let's dive into these pitfalls.
It is a complex marketplace
Make no mistake, Amazon is a complex platform. Even the most seasoned sellers still find it abundantly challenging to manage product listing, payment reconciliation, tax set up, shipping and logistics, reviews and description management, et al. This difficulty is further compounded with Amazon continually evolving its features, algorithms and requirements.
That is why, sellers are increasingly partnering with Amazon marketplace management service providers to tackle these challenges by drawing on the service provider's expertise and in-depth knowledge of the platform.
The competition is aggressive and brutal
Not every seller on Amazon has their unique items on sale. Whether you are reselling items bought from wholesalers or manufacturing, the issue is, there are plethora of vendors selling similar products. This has created a high degree of competition within similar categories. Such crowded marketplace with stiff competition in turn makes it difficult to ensure your brand shows up at the top of the search when customer looks for similar product/s.
The only sure-fire way to get around this is to perform competitive analysis and devise strategies based on that. You would also need to manage keywords, product listing to improve your page ranking and ensure that your product appears at the top of the search result page.
Profitability is a steep climb
Sellers often enthusiastically focus on the top line and forget about the cost of selling, fees and other expenses. Amazon has a complex and exhaustive payment terms, return policies, commission structure, fees, penalties, and other related charges that often claim a large portion of your revenue, leaving you with a meager margin. It is therefore smarter to focus on the bottom line, understand and account for the costs so that you can optimize pricing to ensure profitability.
Another critical area to focus on is product listing. No, it is not a one-time activity, in fact it plays a key role in ensuring SEO discoverability and product sales. Product listing optimization should be done regularly in order to keep up with the evolving algorithms, marketplace trends and consumer demands.
Whether you are planning to start selling your products on Amazon or wanting to optimize you existing product listing, we can help you build a profitable business on the largest ecommerce marketplace. Talk to us, to find out how we can support you in overcoming challenges and boosting sales.