Read time

2

min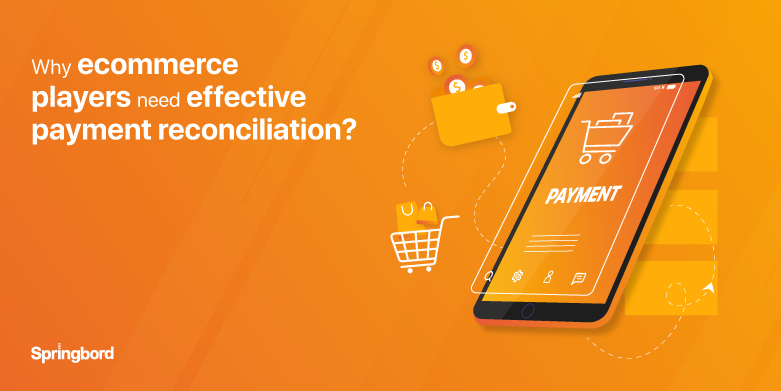 Online marketplace has become the most sought-after space for the ever-growing ecommerce retailers/sellers. They not only get exposure to millions of shoppers but also have an incredible opportunity to boost traffic and drive higher revenues. While, listing products on ecommerce marketplace is a very lucrative business model it does come with its own set back of managing a higher load of multiple transactions at a time.
Payment reconciliation is one such pain point. Most often sellers lack an effective accounting and reconciliation process. As a result, they completely rely on the online marketplace payment reconciliation process and cycle. That is because, with so many deductions in place – returns, commissions, listing fee, fulfilment fee, penalties, logistic fee, and cancellations – reconciling and calculating final payment due is difficult for an online seller. In addition, tracking individual transaction and whether it has been accounted for in the payment further compound the challenge.
Typically, payments to the online sellers are done according to payment cycle of the marketplace. After accounting for every deduction including commissions, taxes, service charges and other specific payments terms, the marketplace then calculate the final payment due to the seller. Without a way to verify and validate the payment reconciliation done by the marketplace, seller stand to lose money owing to overcharges or error in calculation or missed transactions.
Inherent complexities of payment reconciliation
The task of reconciliation is incredibly complex and tedious especially in case of high volume of transactions
It is quite challenging to account for payment, price difference and inventory, if your products are listed on multiple marketplaces
Tracking orders and calculating deduction in the face of frequent policy changes
Accounting for an exhaustive list of deductions that are varying in nature across marketplaces and are also subject to change any time
Lack of transparency in online marketplace payment accounting and reconciliation process
Combating these challenges
The only way to combat such varying and significant challenges is to have an effective accounting and payment reconciliation process in place. That way you can keep track of your payments, inventory and shipment as well as returns. More and more online merchants who are scaling their business are now actively outsourcing payment reconciliation process to professional service providers. This helps them get access to not just experienced and trained resources but also cutting-edge payment reconciliation systems that help easily tally and reconcile payments received from various channels after accounting for channel-specific deductions and payment terms.
By outsourcing payment reconciliation and order and inventory management to third-party providers, as a seller you can gain complete visibility into the cash flow and also closely monitor outstanding payments deductions et al. You can have complete control over inventory, transactions and payments.
At Springbord we offer cost-effective payment reconciliation services that are customized to meet your business-specific requirements. We can help you stay on top of your cash flow, eliminate leakages, boost efficiency and gain deeper and meaningful insight into your financial health. To know more, talk to us today!