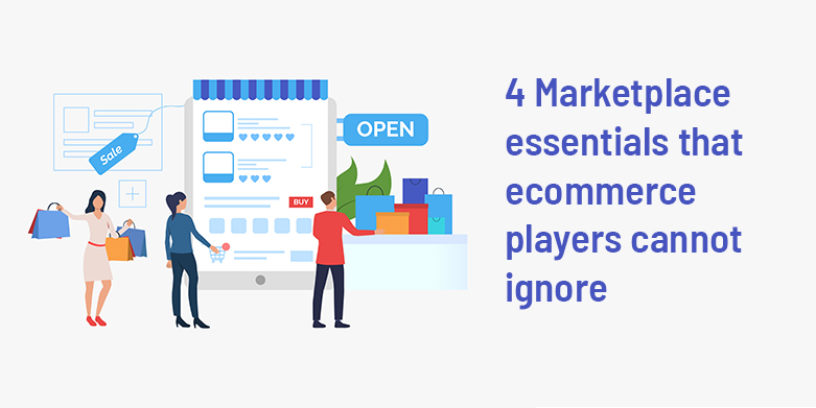 Read time

3

min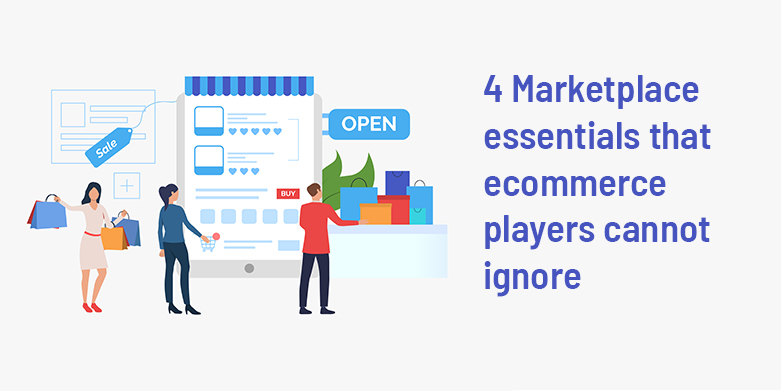 Marketplaces have played a crucial role in shaping the expectations of modern consumers. Extensive range of brands, plethora of product choices, competitive and low prices, personalized experience, seamless checkout and above all mostly free and fast delivery – have completely redefined the ecommerce space. From Amazon, Google to Facebook, all these giants are rapidly evolving to meet changing customer expectations and demands. In fact, the popularity of Amazon has made the third best digital ad platform in the US after Facebook and Google.
Their use and reach are undeniably expansive where the channel lines are blurring. And therefore, it is critical for any ecommerce players, brands or retailers to have effective marketplace strategies backed by best practices to survive and thrive in this aggressively competitive landscape.
We have bundled a few best practices that can help you either kickstart or enhance your marketplace strategies and drive better business outcomes.
Listing accurate and original product details
There is an overwhelming number of products on Amazon. So, to ensure their search results are most relevant and close to what the customers looking for, they look at most accurate and authentic product details. That is why product information plays a key role in the search ranking within Amazon. Original and detailed product specifications with the right keywords greatly increase the possibilities of your product/s to appear in the top search listing, improving visibility. Remember, disingenuous product information, name, or even description can significantly impact the search experience, and in some cases, marketplaces can even take punitive actions. Use simple contextual points, title and keywords that matches with customer searches closely.
Ensuring competitive pricing
Amazon is known for its price points. In fact, it is known for the best deals available. Which is why if your product is not priced competitively, you may lose your customer to your competition. Competitive pricing strategies can help you derive best possible price, which, in turn can help attract more customers. It is one of the most essential practices and if you get it right, it has a great potential to enable you to acquire larger market share, drive more sales and hence business growth.
Paying attention to product images
Believe it or not, images can turn clicks into conversion. A great product description is not even half as good without a supporting high-resolution product image. So, your listing needs to have attractive and closer-to-the-original images that not only help attract customers attention but also help them make informed buying decision. Moreover, Amazon has strict policies when it comes to images resolution and dimension, to ensure optimum and standardized customer experience. Therefore, you need to closely review and edit all your product images to align them with Amazon's image requirements and also audit your inventory periodically to ensure compliance. Also, most important thing to remember is that, if you wish to sell your product on Amazon the product image needs to essentially match with the details mentioned in the product description.
Managing inventory proactively
'Running out of stock' is a huge deterrent, if you wish to rank high as Amazon seller. Your product inventory is key to maintaining your sales rank as Amazon assigns sales ranking based on the arrival and quantity of the sale. So, it is extremely important to manage your product inventory proactively based on its sales, so that you are well stocked to meet customer demands. Also, during festivals it is crucial to have an inventory management plan in place so that you can manage the demand and supply efficiently. Please note that if you lose your sales rank it can have negative impact on your overall business and may take months to regain your position.
Selling on marketplace can be very rewarding for any ecommerce business if it is managed well. While there is an extensive list of best practices to follow, these 4 fundamentals mentioned here in this post will help you stay competitive and drive greater sales. However, to realize optimum potential and derive maximum benefits, use marketplace management services offered by experienced service providers. An experienced partner can really help you create a lasting customer experience, become pro sellers and in turn drive better business outcomes.
Talk to us about the challenges you are facing in selling your products across Marketplaces, and we can help you overcome those and better manage your products, optimizing your brands potential to drive higher conversions and deeper engagement.