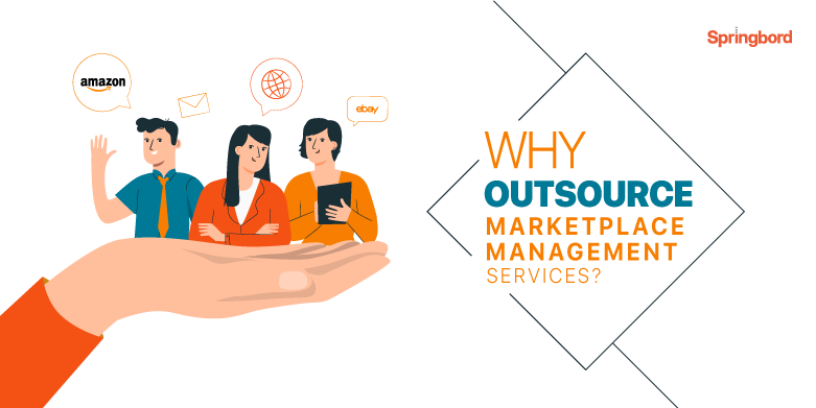 Read time

2

min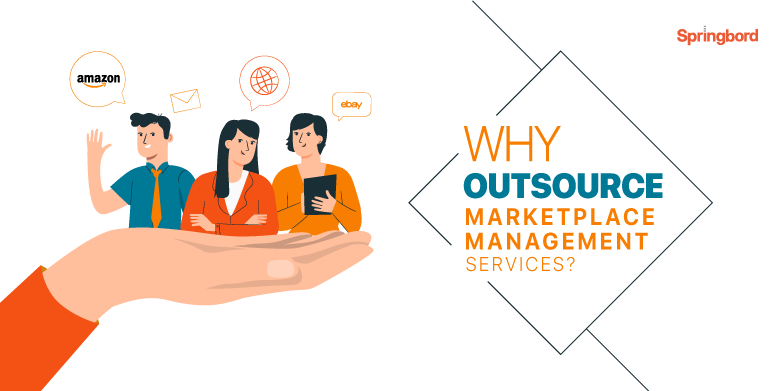 Greater brand visibility, access to wider audience and ability to reach global markets are some of the key benefits that retailers can gain by selling on ecommerce marketplaces. Amazon, Flipkart (India), and eBay, these marketplaces have achieved incredible success, proving to be one of the most profitable models when it comes to online retailing.
However, marketplace runs on complex tech infrastructure that helps manage the volume that these marketplaces generate on an everyday basis. Which means, as a vendor if you wish to create brand identity and ensure great customer experience, you need to be adept in managing the whole gamut of activities on marketplace management system. And given the complexities, volumes and varying requirements across marketplaces, a brand cannot afford to ignore professional assistance in managing marketplace services.
Why do you need to outsource?
Customer demands are changing almost every day. And in a fiercely competitive landscape such as online marketplaces, if you fail to deliver what the shoppers are looking for, you stand to lose significant business. Plus, different marketplaces have varied standards for listing products and maintaining inventory, as well as marketing and pricing strategies based on the way they target customers.
If you slip up and fail to comply with marketplace requirements, keep pace with latest trends and respond to shoppers' demands, you would lose your customers to your competitors.
How a professional service provider can help?
The most crucial aspect is to engage buyers within the marketplace. And to be able to do that, brands/sellers need to have efficient processes to manage end-to-end marketplace activities. This demands latest tech solutions, skilled and trained resources and thorough understanding of the industry and the way systems work. While you can have a team set up in-house, you would need to continuously ensuring system upgrade as well as upskill and scale your team to meet the evolving practices of various marketplaces.
On the other hand, outsourcing marketplace management services to an experienced service provider helps you achieve your business objectives in more cost-effective manner without the hassle of managing a team in-house. With a professional support you can:
Streamline the product listing process: A crucial first step to ensuring your products appear in the search results when shoppers look for the same or similar products. From categorizing, creating relevant yet unique title, meta tags, image alt tags to optimizing the page – a service provider helps you define and refine your data and maximize visibility.
Ensure competitive pricing: In a marketplace, price competition is cut throat, despite visibility if you fail to price your products optimally, you can either lose sales or not make enough profit. Professional experts conduct competitive pricing analysis that allows you to arrive at a strategic price points relative to the competition that helps woo customers as well as ensure a good profit margin.
Increase brand visibility: Similar to search engine, to be able to rank high on product search within the marketplace, keyword optimization is indispensable. That said, force fitting keywords will only make it more difficult for your page to be visible. Trained resources not only help shortlist the right keywords but also richly integrate within the product page content. They also help develop impactful product descriptions that are primed to convert.
Whether you are already looking to strengthen your presence within a marketplace or wish to enlist your products for the first time, we can help you achieve your business objectives. We have a dedicated team trained to manage online brands across channels and is passionate about optimizing brand presence, driving traffic and conversion. Talk to us and we can guide you through our host of services.