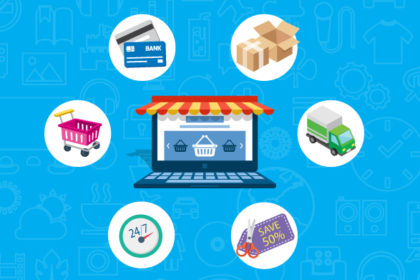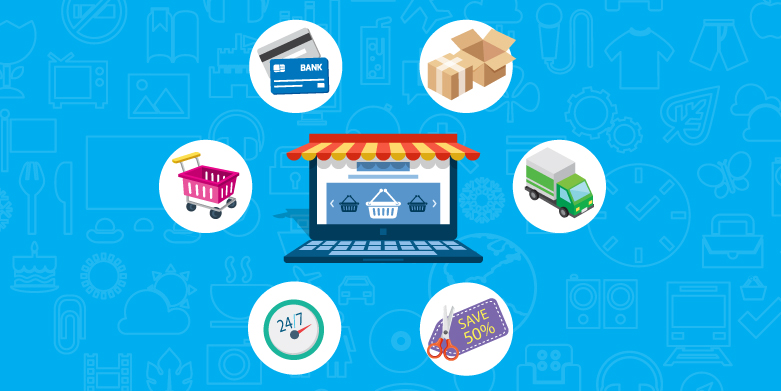 Whether you are an accountant, a mortgage company, a financial advisor, or an insurance broker, without an online presence you are just another other fish out of the water, fighting and struggling for ideas and concepts to make your business thrive. The ability of the internet to build brands have made professionals from virtually every industry realise its importance and have had them jump onto the bandwagon of online marketplaces – the next frontier of eCommerce.
What are online marketplaces?
Online marketplaces are e-commerce sites (websites or apps) where multiple third parties sell services and products, the transactions are processed by the marketplace operator, who actually holds no inventory of his own. Consumers benefit from larger scale and choice and sellers benefit from higher volume.
Types of online marketplaces
Horizontal

A horizontal marketplace sells services or products of several categories but they all share a common trait. Consumers get to follow their passions and buy and sell from like-minded individuals at the same time. For instance, Dote
Vertical

A vertical marketplace sells services or products of one type, through from several sources. For instance, TrueFacet.com sells only jewelry related products
Global

A global marketplace will sell all kinds of services or products of various categories or nature from several sources. For instance, eBay that sells almost everything
Hybrid

The perfect example is Amazon.com that sells own as well as other's products across a variety of categories
What's driving the growth of online marketplaces?
Online marketplaces are deemed the new department stores; replacing the brick-and-mortar multi-brand retail stores. Consumers prefer online marketplaces for the wide range of products and services, 24×7 assistance, fast shipping, and the convenience of having to deal with one app/website for most of their needs.  What's more – online global marketplaces have the power to connect and democratize the world through open commerce. But what do online marketplaces need in order to pass the test of time and prove their staying power once the initial buzz wears off?
Here are a few tips for marketplaces to succeed:
Effectively manage inventory to create sufficient liquidity in both selling and buying, and reduce friction and resistance on both the sides of the marketplace.
Offer more options and more flexibility to encourage higher consumer participation.
To create both reactive and proactive mechanisms and ensure transparency across the value chain in order to address inevitable marketplace issues. 
Online marketplaces will be the new battleground for retailers
As eCommerce continues to enjoy unparalleled consumer mind and wallet share, the future will see more niche and service-related marketplaces take centerstage. On the seller side, the marketplace landscape needs tighter regulations and standards to protect consumers from counterfeit products, enforce rules about inventory, fulfilment windows, shipping costs, deliverability, and even returns and chargebacks. Voice based marketplaces and international online marketplaces are also set to emerge with technology giants such as Amazon and Google already debuting their products in this space. As the omni-channel retail world evolves, online marketplaces will be a key segment to watch for businesses and consumers alike.