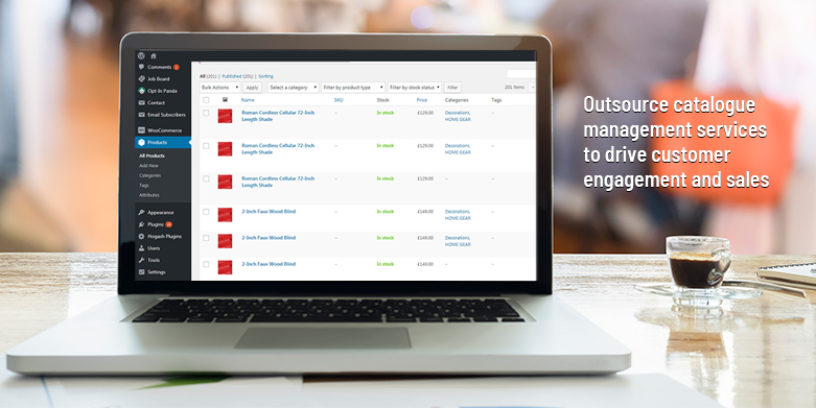 Read time

2

min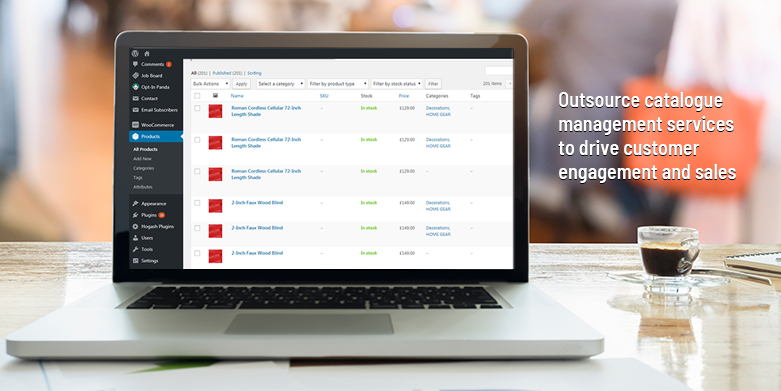 Over 2 billion people globally are expected to buy products and services online by 2021. As ecommerce becomes mainstream, customers are increasingly demanding rich and consistent online experience that can help them make informed choice and buying decision. To cater to this demand, sellers are adopting multichannel selling approach to tap into larger target audience and expand market share. And do achieve this they are relying on effective catalog management to provide engaging shopping experience to the users and attract more shoppers. Needless to say, catalog management has emerged to be the lifeblood of any ecommerce store and players cannot afford to ignore it.
Product data management plays a crucial role in ecommerce catalog management. Product information, from creation to fulfilment, needs to be managed and updated cohesively to ensure consistent and meaningful brand experience. However, ecommerce catalog management is not an easy task, considering the plethora of channels where products need to be listed and published – it is not just complex but time-consuming as well. That is why players are increasingly outsourcing catalogue management to ensure timely and seamless product management across ecommerce ecosystem. Here are three key advantages that you can realize with catalogue management outsourcing.
Data consistency across channels
The importance of maintaining updated information across channels cannot be overemphasized. However, it becomes really difficult and complex given the ever-expanding product catalog that needs to be updated and managed accurately and, in an SEO-friendly manner, with detailed and correct product information and features. Updating SKUs regularly is key to ensuring consistent, accurate and rich product description. Without efficient catalog management, it can be a herculean task for sellers to effectively manage their digital shelf and maintain consistency at all times. Outsourcing allows you to publish and maintain product information category-wise across all platforms and channel effortlessly and efficiently.
Rich and Seamless Customer Experience
A well-organized ecommerce catalogue not just helps deliver a rich customer experience but also plays a key role in the buying decision. Well-written, detailed and accurate product descriptions allow shoppers to easily compare, make an informed choice and in turn buying decision. Updated and right product information instills trust and confidence amongst shoppers that they are going to get the same product what they see. Apart from this, ecommerce catalogue that is updated and optimized for search makes it simpler for shoppers to look for the desired products quickly and make the purchase, which result in satisfactory customer experience, often making the seller a preferred choice amongst shoppers.
Better Conversion and Business Growth
Ecommerce catalogue management done right, provides unparallel advantage to the sellers in this aggressively competitive market. And this is evident from the way Amazon manages its digital shelves, that has paved the way for quick searches and purchases. Creating appropriate design and layout tailored to your target shoppers' preferences, maintaining data quality consistency while expanding your inventory and distributing it across channel partners and marketplace – enable you to create a rich and immersive catalogue that stands out in the crowd and deliver great customer experience resulting in higher conversion and growth.
Springbord has been the partner of choice for managing and maintaining up-to-date, organized, accurate and informative product catalogues for many of our ecommerce clients. We help you create SEO-friendly, engaging and compelling content that empowers you to tell a strong brand story and deliver a seamless omnichannel shopping experience consistently.
Talk to us today to find out how we can make your digital shelf smarter and attract more traffic.