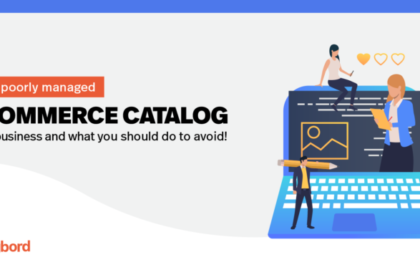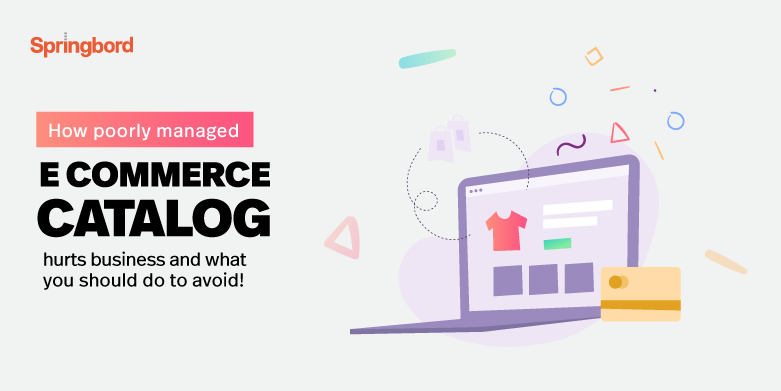 Catalog management still remains a challenge for the majority of medium- and small-sized e-commerce stores, which employ relatively smaller teams who juggle a variety of roles on a daily basis. Plus, online catalogs are often managed manually using excel sheets, resulting in poor quality and inconsistent and inaccurate data across selling platforms. To make matters worse, limited resources, lack of expertise, time constraints, and the unavailability of a single source of truth for overall product data management compound the challenge further.
Misspelled product descriptions, poor-quality product images, and missing or incorrect information are some of the usual issues faced by e-commerce storeowners. The lack of effective catalog management negatively impacts e-commerce businesses and can erode the bottom line. Let's look at how poorly managed product data can hurt some critical areas.
#1 Lost sales opportunity due to poor indexing
When products are not arranged, categorized, and indexed correctly, this may end up confusing buyers, making it difficult for them to gather the right information so as to make a purchase. Incorrect labels and tags make it difficult for shoppers to navigate through the catalog seamlessly, leaving them confused and frustrated; as a result, you end up losing a potential sales opportunity.
#2 Poor customer experience because of inaccurate product information
The manual process is error prone, and when you have hundreds of SKUs to handle across various channels, they often result in product data inconsistencies, inaccuracies, and mistakes, or even missing information. Such errors in product catalogs and misclassified and inconsistent product information across platforms make it difficult for users to search and find what they are looking for. Moreover, inconsistent information hurts shoppers' confidence, resulting in an unpleasant shopping experience, which in turn damages your reputation.
#3 Poor search engine ranking and discoverability
Poor quality product/catalog data is one of the topmost factors behind low search-engine rankings and product discoverability. Poor data management negatively impacts your product listing across the board and at every stage and also affects your search-engine ranking and search results. In other words, if your product catalog is not managed well across channels, you are not being discovered and are losing potential traffic and sales.
Invest in enhancing catalog management to fuel business growth
Effective product catalog management demands skill and the right technology solutions because it includes gathering, organizing, categorizing, standardizing, and publishing high-quality product data across every sales channel. It is the bedrock of any e-commerce business, without which, the business is not going to thrive or survive.
You could invest in a plug-and-play catalog management solution, although it can be an expensive purchase. Plus, you would also need to identify the right software fit for your business and train your in-house staff to use it correctly, else the purpose of the software would be defeated. The more viable and simpler alternative is to outsource this task to a professional service provider. This will give you access to both talented resources and technology solutions at a much lesser cost and eliminate the hassles of installing, maintaining, and upgrading software and training your staff to use it.
We at Springbord bring solid expertise backed by industry experience and technology solutions to provide the very best of product catalog management services. We also use data analytics to improve content, enrich product listing, and boost site performance. To know more about how we can help you drive more traffic, increase rate of conversion, and boost profit, talk to us today!