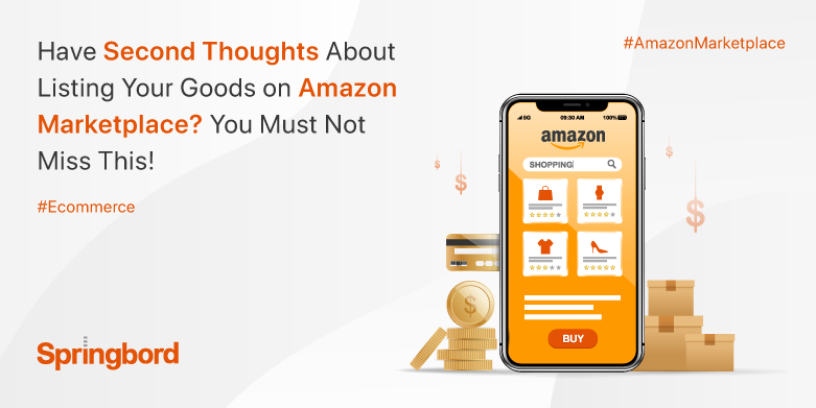 Read time

3

min
Amazon claims to be an ideal marketplace for both buyers and sellers. More than 300,000 small and medium-sized enterprises in the United States are already using Amazon to reach a wider audience, and Amazon is the starting point for product searches for nearly half of all US internet users (46.7 per cent). As these numbers show, Amazon is a disruptive force in the online retail industry.
Despite all of this, some vendors are still not making the most of this exciting venue. They frequently experience difficulties in keeping up with the administrative demands of their Amazon listings, whether from technical difficulties or time limits. Using Amazon's Marketplace Services, these merchants may easily and cheaply advertise their wares to Amazon's massive client base.
As a bonus, nearly every vendor would be interested in making use of this platform. If you find yourself in this group, it would benefit you to educate yourself on the main benefits and drawbacks. Find out what advantages you'll reap by reading about the benefits, and what drawbacks you should be aware of so you can plan around them. Here, therefore, is a rundown of the benefits and drawbacks of doing business in today's online marketplace.
Benefits
One of the best and simplest methods of reaching a wider audience
Amazon is not only the best option for reaching a huge audience but also the most convenient.
A well-organized product listing and shipment of stock to an FBA (Fulfillment by Amazon) warehouse are all that is required. And just like that, you're up and running.
Get On Amazon's Marketplace or Fall Behind
In today's digital age, it̵

Server Error

503

Service Temporarily Unavailable

The server is temporarily unable to service your request due to maintenance downtime or capacity problems. Please try again later.

---

That's what you can do