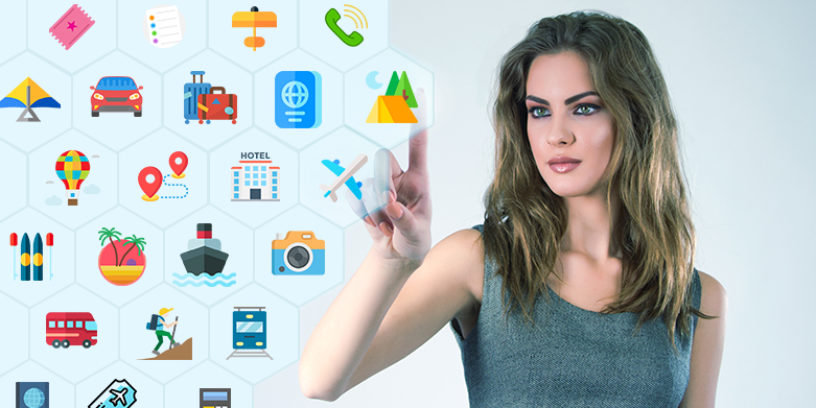 Read time

2

min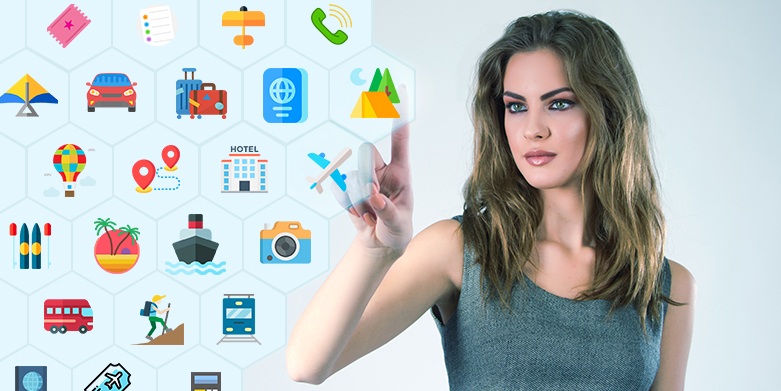 Digital travel sales are estimated to increase from $564.87 billion in 2016 to $817.54 billion by 2020. Such an explosive growth is fueled by the latest technology advances, especially Artificial Intelligence. Most hotels and resorts today rely on delivering amazing customer service as a way to build and grow brand reputation and AI is a proven technology to achieve this in multiple ways. Here are the top three ways AI is helping travel aggregators provide great customer experience.
Recommendation Engines
Did you know recommendation solution is currently incorporated in about 99% of all successful products? Like in the case of personalize content suggestions on Amazon box or Netflix, online travel providers offer tailor made suggestions basis your recent searches and bookings. For instance, if you are looking for flights to New York, you will be offered several flight as well as accommodation options. Alternately, online travel agencies also offer car rental deals, alternative travel dates or routes, recommend new travel destinations based on your preferences.
Dynamic Pricing, Flight fare and Hotel Price Forecasting
Flight fares and hotel prices keep fluctuating and it can be difficult for travelers to track constantly to find the best time to book a flight, hotel or travel package. Travel aggregators often rely on AI to enhance customer experience using dynamic pricing tools that leverage predictive analytics and sometimes even prescriptive analytics. The AI tools help customers track deals easily and notify them when deals of their choice are available, thus helping them to decide between 'waiting' and 'booking'. Dynamic pricing tools also benefit hotels and airlines by helping them forecast fare prices.
Dynamic pricing tools also benefit hotels and airlines by helping them forecast fare prices. Typically, travel agencies accesses and collects historical data of thousands of searches dating back to several years. Then they create a self-learning algorithm that can predict future price trends based on various factors such as demand growth, seasonal trends, airlines special offers, and deals.
Enhanced Customer Service
Conversational AI (or Chatbots) is helping travel and hospitality service providers enhance customer experience. Today AI chatbots are used to check in guests, make restaurant reservations, support customer loyalty programs and act as the hotel's concierge. There has already been an industry wide adoption for the purposes of powering chatbots on social media platforms and instant messaging apps. Given that customers are demanding faster responses on online platforms, AI is critical to the success of businesses that want to achieve customer satisfaction through prompt responses.