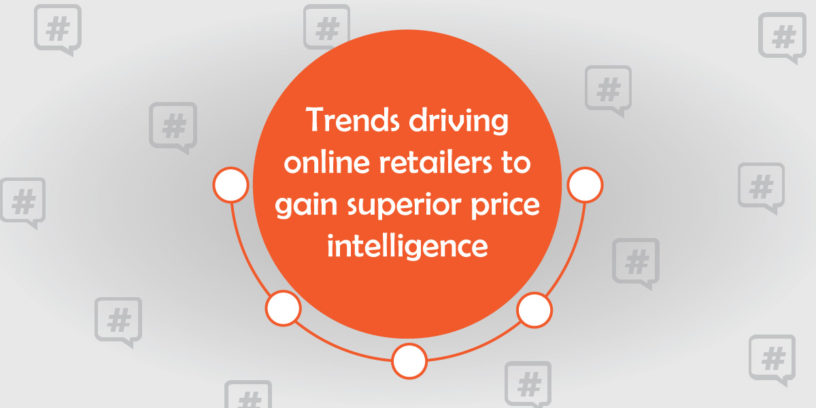 Read time

1

min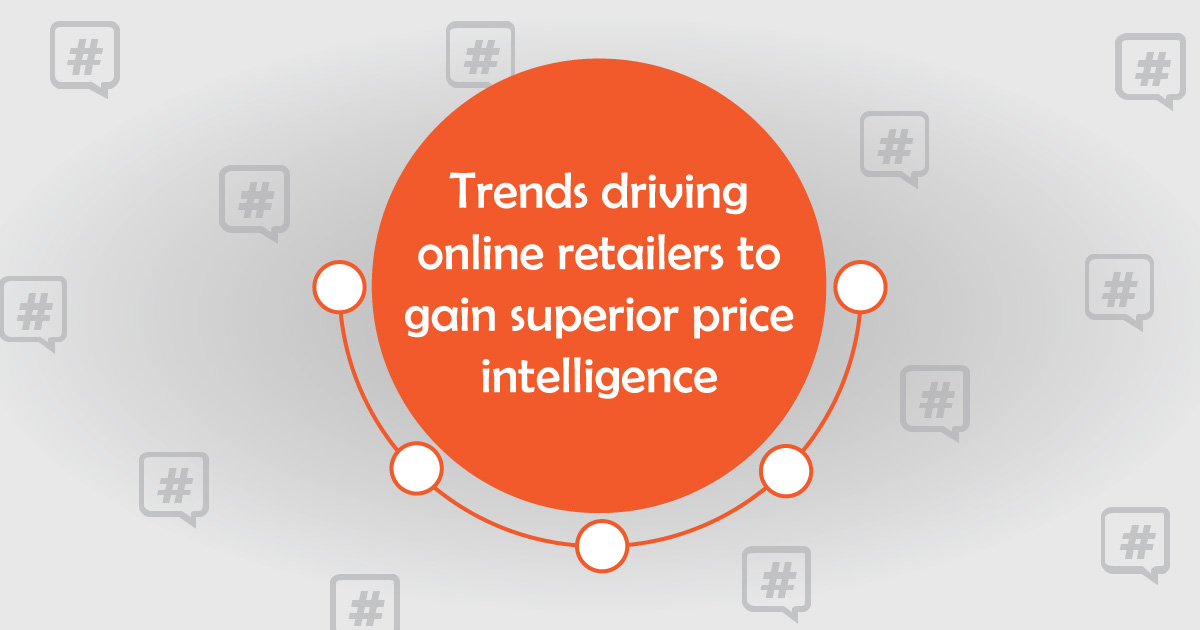 Ecommerce has become the mainstay for retailers. There is no doubt that it offers an incredible opportunity to expand market reach and connect with consumers at a whole new level, but not without its inherent challenges. Today's retail landscape is characterized by aggressive competition and rapidly shifting customer behavior.
In this hyper-connected world as shoppers continue to access information related to price and product availability before making a purchase – it is critical for retailers to understand competitors' landscape especially pricing strategies to survive and thrive.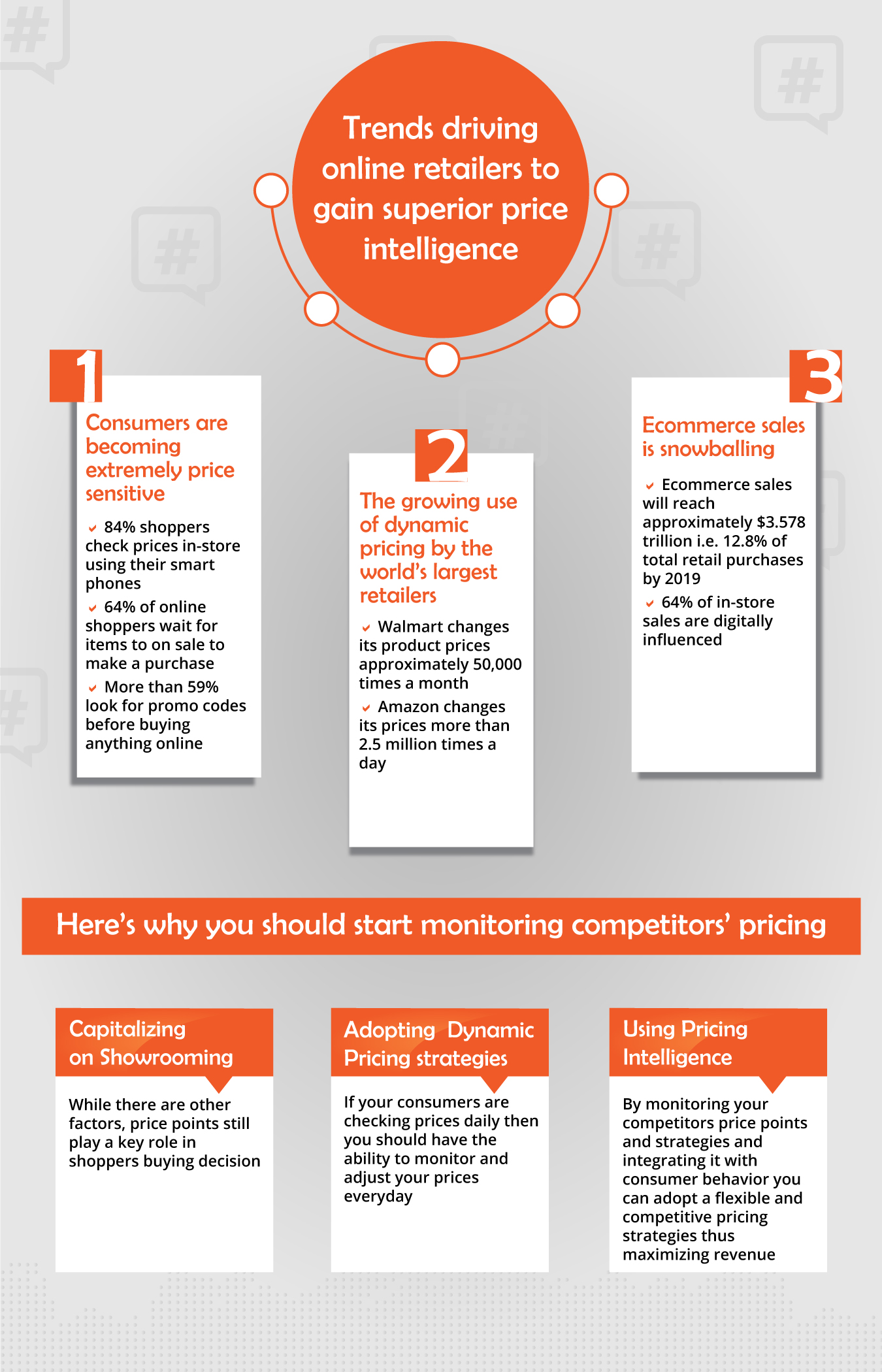 When you monitor prices on a daily basis, yours as well as your competitor's, it offers complete visibility into price dynamics. This not only allows you to better understand how prices are adjusted over time, but also the way your competitors react to your pricing strategies, enabling you to get a complete insight into the indicated trends. This is an incredibly valuable information for retailers who are looking to beat the competition. Therefore, it is important to have the ability to track prices regularly and analyze competition to have access to such insights in order to make optimized pricing strategies.
Springbord has been helping clients to stay on top of their game by regularly monitoring prices and trends. We are equipped to provide any support you need to build competitive pricing intelligence. Connect with us today to know how we can help.