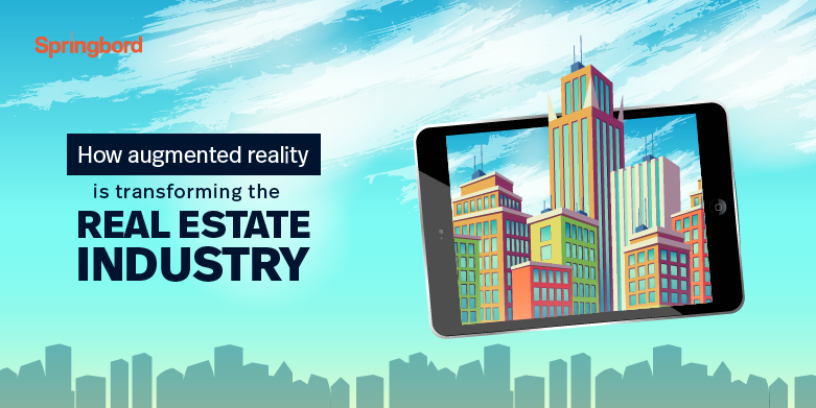 Read time

2

min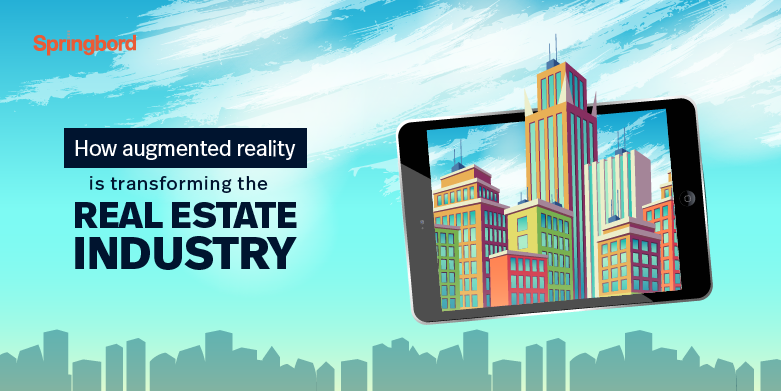 Augmented reality (AR) and virtual reality (VR), these emerging technologies have found their application across many industry sectors. In fact, they are turning out to be game changers within the manufacturing sector. Similarly, AR/VR is also making strides in real estate, shifting the way businesses stage, sell and market their properties and the way potential buyers view, shortlist and buy properties.
These technologies have gained massive popularity in the industry. It enables you to stage virtual tour of the properties anywhere in the world and offer unique experience to the prospects. Considering this technology's rapid adoption a recent Goldman Sachs report predicts that the AR/VR market in real estate will reach to approximately $80 billion by 2025.
While this AR/VR has immense potential in the real estate industry, we have explored only the most popular uses within this sphere that are transforming the way properties are bought and sold.
#1 Virtual House Tour
This cutting-edge technology allows you to virtually showcase several properties without your prospects having to leave their homes. Armed with a VR headset, you can offer three-dimensional walk-throughs of properties providing an immersive and engaging experience to your customers. Within a day's time you can now help your potential buyers/renters virtually visit multiple listings and shortlist the ones they want to visit in person.
VR technology has forever changed the way real estate agents showcase properties. What used to be one of the most time-consuming and at times expensive process has now become an engaging promotional method that has the potential to boost sales by manifolds.
#2 Virtual Property Staging
Well there are no points for guessing which house would sell better – showcasing an empty property or the one with well-designed interior, furniture and accent pieces. In fact, several surveys have proven that a well-staged property sells better as buyers can relate and visualize the property as their future home. But actual staging is an arduous undertaking that requires huge investment – not anymore.
With VR technology graphic editors can easily design the interior of a property. You can now create a realistic feel with the right decor and furniture as per the personality, layout and aesthetics of the home at a fraction of a cost. Images of rooms with comfortable couches, bookshelves, plants and beautiful interiors render a cozy and lively feel, making it easy for prospects to visualize them living in that space.
The Changing Business Dynamics
For real estate developers it has been an uphill task to make their prospective buyers visualize what the property would look like once it is done. And it has been a major deterrent as it delays the sales process/cycle and also limits the ability of the developer to pre-sell projects. However, now with VR/AR, prospective buyers can see and take a tour of the finished properties long before the project is over, substantially boosting the probabilities of pre-selling the projects.
VR and AR technologies are helping real estate players realize great benefits in terms of time, money and customer experience. And as the world becomes even more globalized, these technologies are going to emerge as key marketing tools for expanding customer reach.