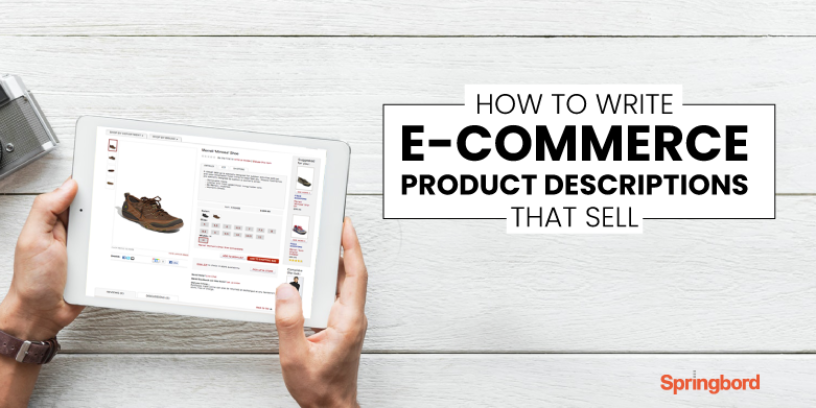 Read time

3

min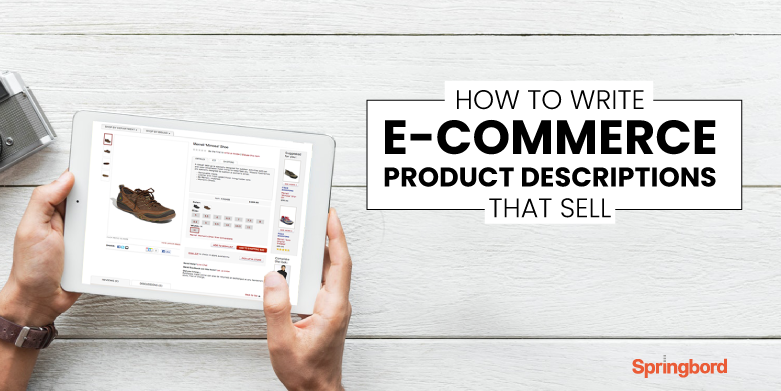 Consider yourself as a buyer, would you be willing to make a purchase after reading a bad product description? Doubt that. We can safely assume that poorly written copy can potentially turn shoppers away.
We may not have statistics to prove what impact product descriptions may have on product sales. While some products may simply sell because of a great image and just the right title, a lot of buyers tend to gravitate towards knowing more about the product when shopping online. Besides, you need to say something about the product, you may as well pay attention to how you are describing it.
That being said, writing a great product copy can be tricky, because you are up against a horde of competitors selling similar products. Moreover, the difficulty is compounded when you are needed to write copies for a long list of products. So here we are, we have shortlisted 5 easy-to-follow yet essential tips that can help you write an engaging product description that sells.
#1 Know and understand your customer demographics
You cannot sell to anyone, unless you know who your customer is. That is not all, your prospects may vary from product to product and so it becomes even more fundamental to know your audience. Keep a laser sharp focus on your target, understand their requirement and then create your product copy. If you follow generic product description writing practice, your copies may turn out to be boring and ineffective, because you are really not addressing anyone. A great product description feels as if you are talking to your buyer.
#2 Your tone of voice is your identity. Define it.
Make sure you define and follow a certain tone of voice, that helps create brand identify. Focus on being emphatic and persuasive and address your customers directly. Empathize, make an emotional connection, and focus on selling a lifestyle rather than an individual product. These are some of the important aspects you need to keep in mind while developing the tone. Most importantly, use simple and lucid language. It is worth noting that Amazon product description writing is based on keeping it simple and is devoid of clichés and hyperboles.
#3 Learn the art of using keywords
Ecommerce product descriptions need to be optimized by using the right set of keywords across titles, description, et al. SEO is key to ensuring your product is discoverable when buyers look for similar products. Weather it is search engine or Marketplace (Amazon, Flipkart et al.) your products' visibility is solely based on optimization of product description. So, identify and make a list of potential and relevant keywords. And remember, you need to strategically incorporate these keywords and key phrases in your product descriptions. Do not, by any means, stuff keywords, your page ranking will be taxed.
#4 Steer away from mundane and tell an engaging story
In this aggressively competitive market space simply conveying about the product is not going to cut it. Online buyers demand to know more and understand how the product is going to benefit them, they are almost asking you to sell it to them. A well-written product description does exactly that. It tells a story helping customer walk through the product's features, functionality and how it may impact buyers' lives/lifestyle. On the same note, please avoid fluff and superlatives they do more harm than good. Keep it simple, real and engaging.
Engage professionals when needed
These are but a few essential steps to follow in order to create a good product copy. While ecommerce product description writing is not a very difficult task but it certainly needs a lot of effort, focus, and above all understanding of the space/industry you are in. And if that seems like a tall order for you, then you can always opt for product description writing services.
Springbord has been providing custom product description writing services to a wide range of ecommerce brands. Connect with us and let us walk you through how we can help create copies that covert.