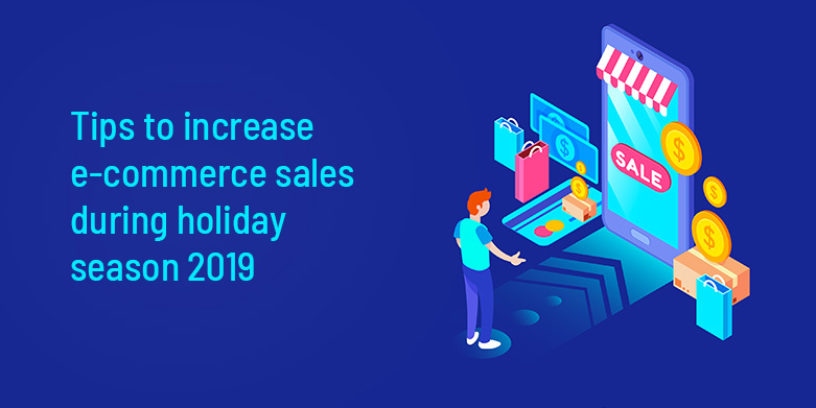 Read time

2

min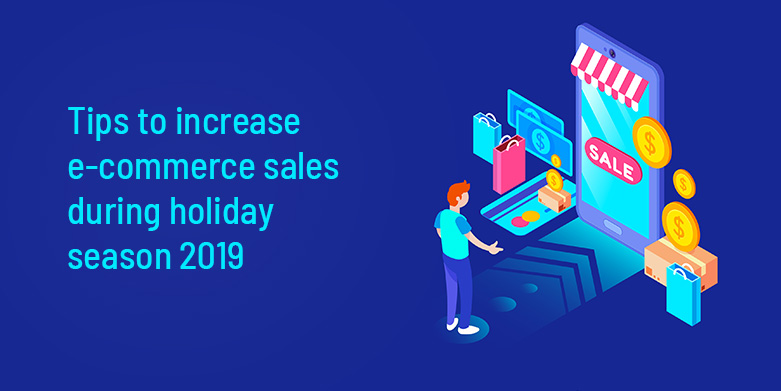 E-commerce is becoming increasingly accessible and consumers are shopping on the go. The convenience of shopping anytime, anywhere makes online shopping a preferred medium of purchasing. Additionally, there are more stringent shopping and safety standards that assure consumers of a great shopping experience in a secure environment. However, despite all these, online purchases haven't necessarily increased proportionately. Here are top six ways to increase e-commerce sales for this holiday season:
Entice with Discounts
Be a little more generous with your discount this holiday season because a Deloitte survey confirms that the best deals and biggest discounts are the strongest motivators for consumers to buy online. You also get more new customers because of attractive discounts.
Be Social – Be Everywhere Your Customers are
Everyone is looking for that perfect gift. About 73% of holiday shoppers are more likely to try new e-commerce sites when looking to buy gifts. Social media is the perfect place to showcase your store and attract customers to your website. That said, do not overlook the importance of brick-and-mortar stores if you have one. Almost 50% of respondents of survey stated that being able to touch and see products motivates them to visit a physical store. Ensure you provide an omni-channel experience that makes the best of your promotions and discounts.
Stock, Board and Shoot
Stock your products in enough quantities so you don't have to display 'out of stock'. Forecast your demands and needs and order your items in advance. Also, make arrangements for additional deliveries. Bring on board those gift-cards and design your website in such a way that buyers can avail the cards with minimum number of clicks. And finally, attract your customers through irresistible email campaigns and personalize to your customer needs.
Score Well through Optimized Check Outs
Almost one-third people abandon cards because of complex check out process. Make check-out an easy and fun experience that would convince them to shop again with you. Add a progress bar that informs your customer about the steps that come next in the checkout process. Also, avoid asking too many questions during the checkout and stick to only potential details that are essentials for completing your sale successfully.
Follow the above-mentioned tips to increase your holiday season sales this year.