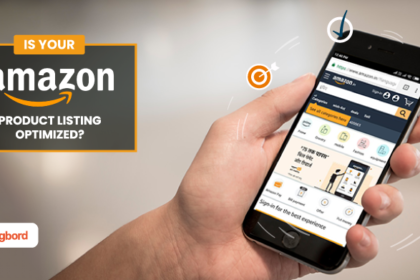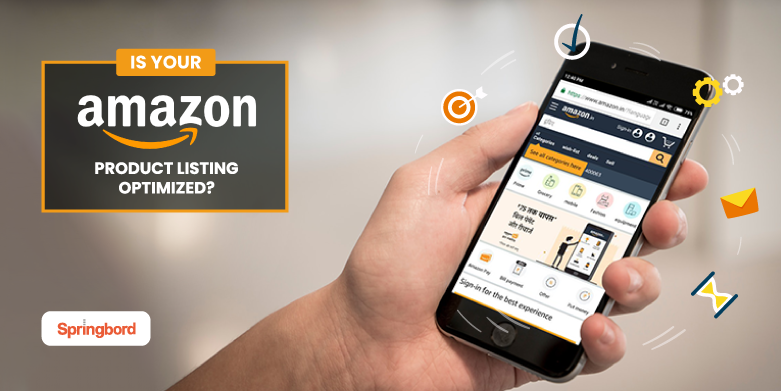 As an ecommerce player you spend a significant amount of time in creating your Amazon product listing. But how much time do you really devote to optimizing that product listing?
Amazon's net revenue in the last quarter was 63.4 billion USD, up from 59.7 billion USD in its preceding quarter. The constant growth in revenue is testament to the fact that competition in this marketplace is aggressive and it is not going to simmer down any time soon. Which begs the question – Is your product listing optimized enough to beat the competition and boost sales on Amazon?
Well, there is no simple answer to that question. Success on Amazon relies on several factors and you need to manage all these individually and ensure they are in sync to generate long-term sales. Let's start by looking at the structure of Amazon product listing.
The Cornerstone of Product Listing
Here are the key aspects that go into creating and ranking your product listing.
1. Product title
2. Product images
3. Product description and key features
4. Amazon product reviews and rating
To ensure your listings are proper, you need pay close attention to each element and follow best practices to improve and optimize your listing.
Product title
When a customer searches for a product the very first thing to appear is the product title. But that is not all, product title is also the most heavily weighted search element within your listing. Therefore, you need to optimize product title even before you start incorporating keywords/key phrases within the description. Few key things to note include:
• Lengthy titles do not bode well with Amazon and they are often algorithmically taxed.
• Keeping it short and concise is the way to go while ensuring that it is optimized for mobile devices.
• Include brand name and value prop that can help increase brand visibility and also convince a buyer to click on your product image.
Image optimization
While product title makes the first impression, it is the images that drive the clicks. Your product sale is depended on your product images getting clicked on Amazon's search results page. Make sure you curate top-quality product images that provide accurate impression of the product and its features. Your customers are buying virtually so high-quality images are fundamental to your sales. High-definition and optimized images can not only influence click through but also conversion rates and in turn boost your Amazon search ranking.
Product description
This is where you pitch to your customer and showcase why your product is better than other similar products. Amazon allows 2000 characters and it is important to use that limit wisely and optimally. Using shorter sentences while you highlight key features and its uses can make it easier for your buyer to read and understand. Avoid hyperbole and overselling, the idea is not to misguide but help customers make an informed buying decision. Also, engaging and compelling description with accurate information can instill trust and confidence in a buyer, ultimately leading to sales.
Optimizing all the elements using right keywords
Keywords play a huge role in the optimization process, but they are most commonly misused element within product listing. It is imperative to use relevant keywords and key phrases that should be judiciously incorporated across title, description and product features. Amazon also allows embedding backend keywords to improve product discoverability, be creative and use keywords your customers are likely to use to search for your product. Do not use the same keywords as you do in front end (title, description et al.), you will be taxed if you try and stuff keywords.
This article is intended to get you started on the process of optimization; this is in no way a comprehensive guide. Also note that optimization is a not a one-time task, it requires continual effort, only then would you see results, if done right. The other easier option is to opt for marketplace management services, where you get access to skilled resources and right technology tools needed to efficiently optimize Amazon product listing.
Springbord has been the frontrunner in offering a wide range of customizable ecommerce solutions to brands across sectors and globe. We can help you overcome any product listing challenge that you might be facing. Talk to us to find out more.