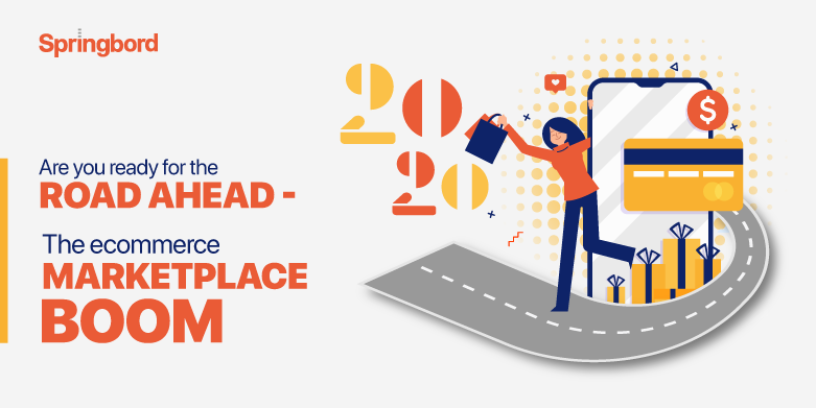 Read time

2

min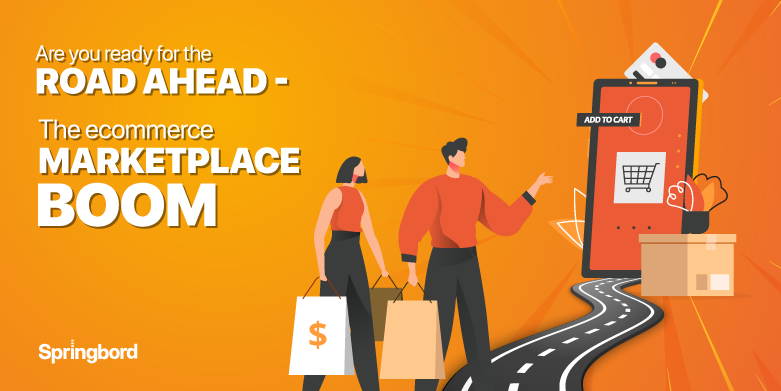 Global ecommerce is estimated to reach approximately $5 trillion by 2021. It is not surprising considering how every online retailer irrespective of the size is increasingly selling their products on the marketplaces. In fact, based on the massive success of popular marketplaces, we saw a whole new wave of marketplaces emerging across B2B and B2C segments focusing on niche demands and services (travel and transportation).
Ecommerce marketplaces are dominating the online revolution in the 21st century and it's only growing at an unprecedented rate. According to statistics, in 2021 approximately 2.14 billion people across the globe are expected to buy goods and services online.
So, what makes marketplaces so popular amongst both sellers as well as buyers? Reduced cost of selling, superior quality control and seamless logistics, while opening up a world of opportunities to sell globally, driving growth via economies of scale.
As marketplaces become more crowded and even more aggressive you need to prepare for the challenging yet exciting future of ecommerce by keeping pace with the evolving demands.
Implementing next-gen product visualization
Product image is emerging to be one of the key factors influencing the final buying decision. Don't we all hesitate before clicking the 'buy' button in case we are not satisfied with the way product looks. Complete and accurate product description paired with high resolution images will become a competitive differentiator, therefore you should consider adding, high-quality videos, 3D models, 360-degree rotatable images and augmented and virtual reality interactions wherever applicable. As online sellers you would need to increasingly focus on interactive product descriptions to gain customers confidence by making them feel they are looking at almost real-life images.
Navigating globalized and eclectic marketplace
As marketplaces inventories continue to burgeon, they will become truly global and eclectic where inventory management to pricing strategy will spell the difference between success and failure. As sellers, you would have to understand global markets, demographics and build efficient marketing strategies and capabilities to compete in a rapidly globalized world with blurring boundaries.
Using data to define the market
Targeting would become increasingly important, you obviously cannot target everyone, not in a market this wide and vast. Defining your market and target audience would help you optimize your spending and resource utilization. Moreover, defining your market can even help you level the playing field with large companies. If you wish to maximize ROI and drive growth, you would need to tap into data to define your customer base, identify their behavior, and buying pattern. This along with in-depth competitive analysis will enable you to clearly define the market you want to target and build personalized experience and competitive pricing strategies.
Working in partnership with specialists
Ecommerce marketplace sales will continue to see staggering growth. Which means, it will only make the landscape that much more competitive, making it increasingly challenging for individual retailers to boost sales without effective and proven strategies across domains.
As an online retailer you may already have established a process to manage inventory, list products and market them. However, the pace at which the ecommerce landscape is evolving, you need to ensure your strategies and process are in line with current and emerging trends. From image and inventory management to customer-centricity and personalization all of these are set to take on a new avatar. You need to be equipped with latest solutions to ride the new wave successfully.
Tell us about your sales goals for 2020 and we can help you achieve that. Working with leading ecommerce players across the globe we have developed niche capabilities in this domain. Springbord has created an extensive portfolio of services to help its clients navigate the ecommerce marketplace easily and profitably.